ACCO created the Founding Hope Funds to provide a platform to support courageous children and their families by giving back to the childhood cancer community. Families, siblings or friends can honor or remember a child while making an impact on their local childhood cancer community.  Founding Hopes are under ACCO's fiscal responsibility and can leverage off of their fundraising, graphics and social media platforms.  With all the back office support taken care of, the Founding Hopes are free to concentrate on their missions.  
Our Founding Hope funds are our teams on the ground supporting their local hospitals and warriors.
---
Karis' Cause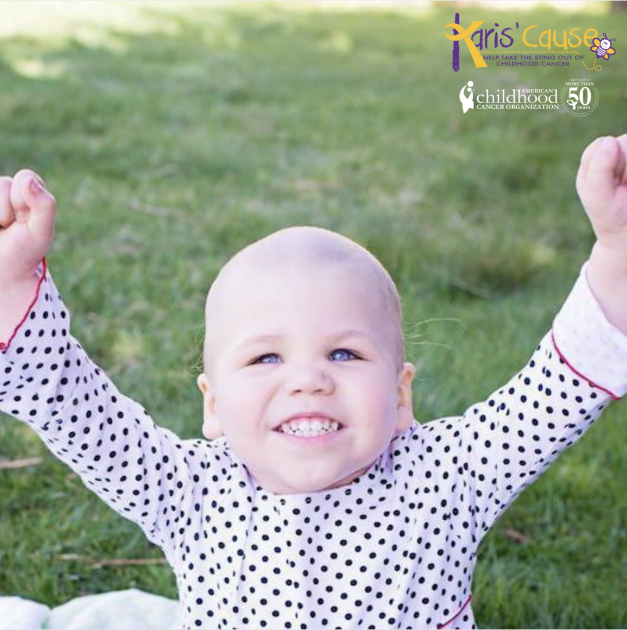 Mission: Help take the sting out of childhood cancer.  
What they do: Karis' cause is dedicated to providing support and assistance to families facing a childhood cancer diagnosis. To date, Karis' Cause has raised more than $250,000 through sponsors and individual donors for its annual 5K. Despite the virtual 5K in 2020, Karis' Cause was able to raise more than $74,000 in donations. Karis' Cause helps by supporting the 12th floor at the local hospital. They have donated food, art supplies and gift cards to help families in need. Learn more about Karis' Cause and take the sting out of childhood cancer by clicking here.
DONATE here. 
---
Meg's Giveback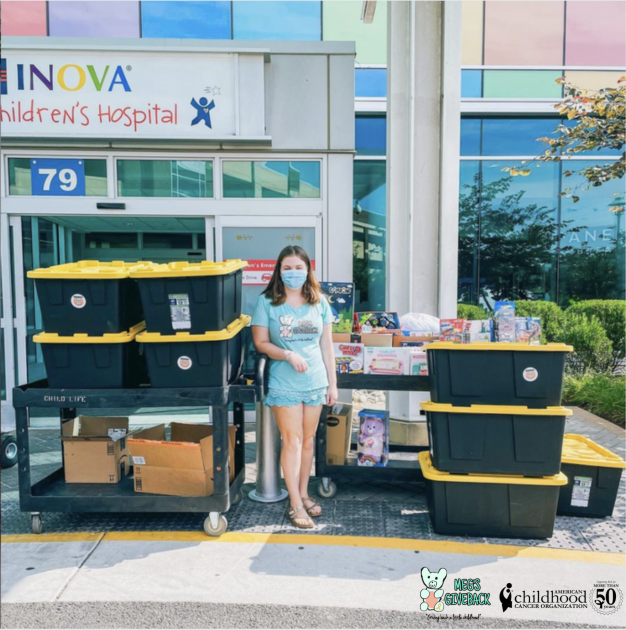 Mission: Give back a little childhood.
What they do: Meg's Giveback started in December 2020 and has been successful in securing more than $5,000 in funds. In July, Meg distributed her first toy haul to her local hospital under her Founding Hope, Meg's Giveback! She plans on doing many more toy donations and fundraisers to help "give back a little childhood". Learn more about Meg's Giveback <.
DONATE here. 
---
Jake's Dragon Foundation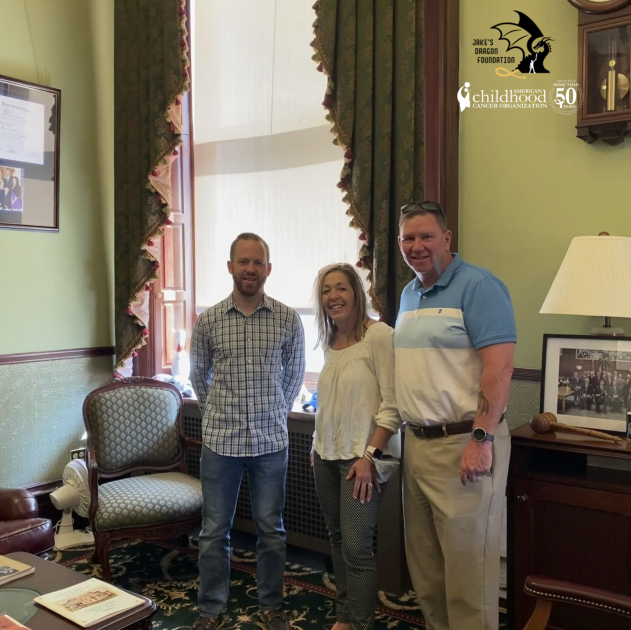 Mission: Funding innovative pediatric cancer research and assisting families financially. 
What they do: Jake's Dragon Foundation (JDF) was born out of profound loss when Jake passed away from peripheral t-cell lymphoma. Most recently, JDF was instrumental in helping raise awareness inside the Pennsylvania state legislature and securing $10 million dollars for pediatric cancer research in the 2021 state budget. Fundraisers like the annual 5K run/walk, push up challenge and numerous other events have been extremely successful to raise awareness and funds for JDF's mission. Learn more by clicking here.
DONATE here. 
---
Kin's Kids 
Mission: Honoring Kin the best way we know how and that is helping other children and their families while in treatment. 
What they do: Kin's Kids is dedicated to helping kids and their families affected by cancer. Fundraisers for Kins' Kids help the community by providing financial assistance in the form of gas, grocery and restaurant gift cards. They are not only dedicated to helping raise money for the cause, but also raise awareness for childhood cancer. Learn more about Kins' Kids here.
DONATE here.
---
Declan the Dinosaur 
Mission: Taking a bite out of cancer.
What they do: In May 2016, Declan was diagnosed with acute myeloid leukemia. Upon completing his treatment, the Declan the Dinosaur Foundation was created. He was an advocate for childhood cancer, blood donation and the bone marrow registry. Just a month after starting his foundation, Declan's cancer returned and spent an additional 16 months in and out of the hospital. In May 2018, Declan gained his angel wings. His family continues to help advocate for childhood cancer and holds regular blood drives in their community. Learn more about Declan the Dinosaur and donate your blood today. 
DONATE here.
---
The #NoahNation Foundation
Mission: Bringing dignity and comfort to all cancer kids undergoing treatment. 
What they do: The #NoahNation Foundation seeks to provide pajamas that are altered using velcro, snaps and plastic zippers so children can fight cancer in comfort! The pajamas are metal free so that the children can have tests done while in the pajamas. Learn more about The #NoahNation Foundation here.
DONATE here.
---
WeLoVeRiley Fan Club 
Mission: Stay true to all things Riley while providing advocacy, practical support, resources and FUN to kids with cancer and their families whenever possible. 
What they do: When Riley was on treatment, he brainstormed ways he could help the childhood cancer community with his mother. Sadly, in 2012, Riley gained his angel wings. His mother was dedicated to carrying out Riley's mission by helping kids and "We Love Riley" Fan Club was born. The fan club surprised the staff and families of children's hospitals in the surrounding area of Massachusetts with Starlight Fun Center Mobile Entertainment Units. Learn more about the We Love Riley Fan Club here.  
DONATE here.
---
Princess Kynslee's Kingdom 
Mission: Bringing smiles to children and their families and funding pediatric cancer research. 
What they do: Princess Kynslee's Kingdom was established in 2019, a year after Kynslee gained her Angel wings. Princess Kynslee's Kingdom has donated hundreds of toys and games to their local pediatric oncology unit and more than 50 parent/caregiver bags. So far, Princess Kynslee's Kingdom has donated more than $3400 to pediatric cancer research at Children's National Medical Center and remains dedicated to helping children fighting cancer in memory of Kynslee. Learn more about Princess Kynslee's Kingdom here.   
DONATE here.
---
Make an impact on your terms with ACCO's Founding Hope Program.
For more information, please contact Keli Mazzuca, Director – Founding Hope Program, at kmazzuca@acco.org Click the button to learn more.