September is childhood cancer awareness month, and there's so many ways to get involved! Run to raise funds, buy an awareness shirt, join our advocacy movement, share crucial statistics on social, or donate directly!
---
GO GOLD® The RUN
Join us for ACCO's 2nd annual GO GOLD® The RUN for kids with cancer! You can join us for just a month or two, or participate in the full May-through-September event! Run for good. Raise Funds. GO GOLD®.
LEARN MORE & REGISTER

---
September Shirts
ACCO's annual September Childhood Cancer Awareness Month Shirt campaign starts May 1 and runs through September!  Our tagline "because kids can't fight cancer alone®" outlines both the in honor and in memory ribbons and can be purchased with or without personalization!
GET YOUR SHIRTS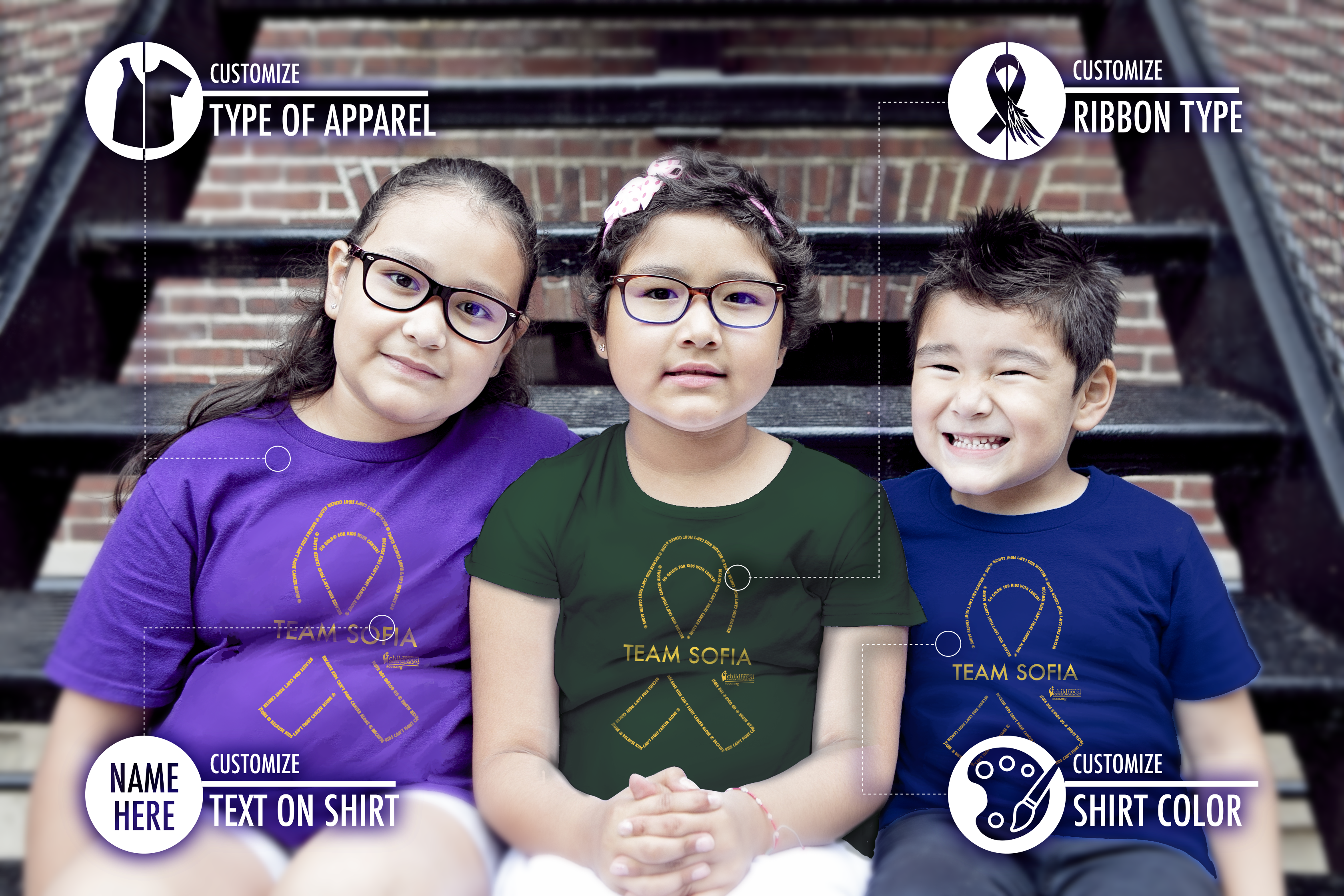 ---
Take Action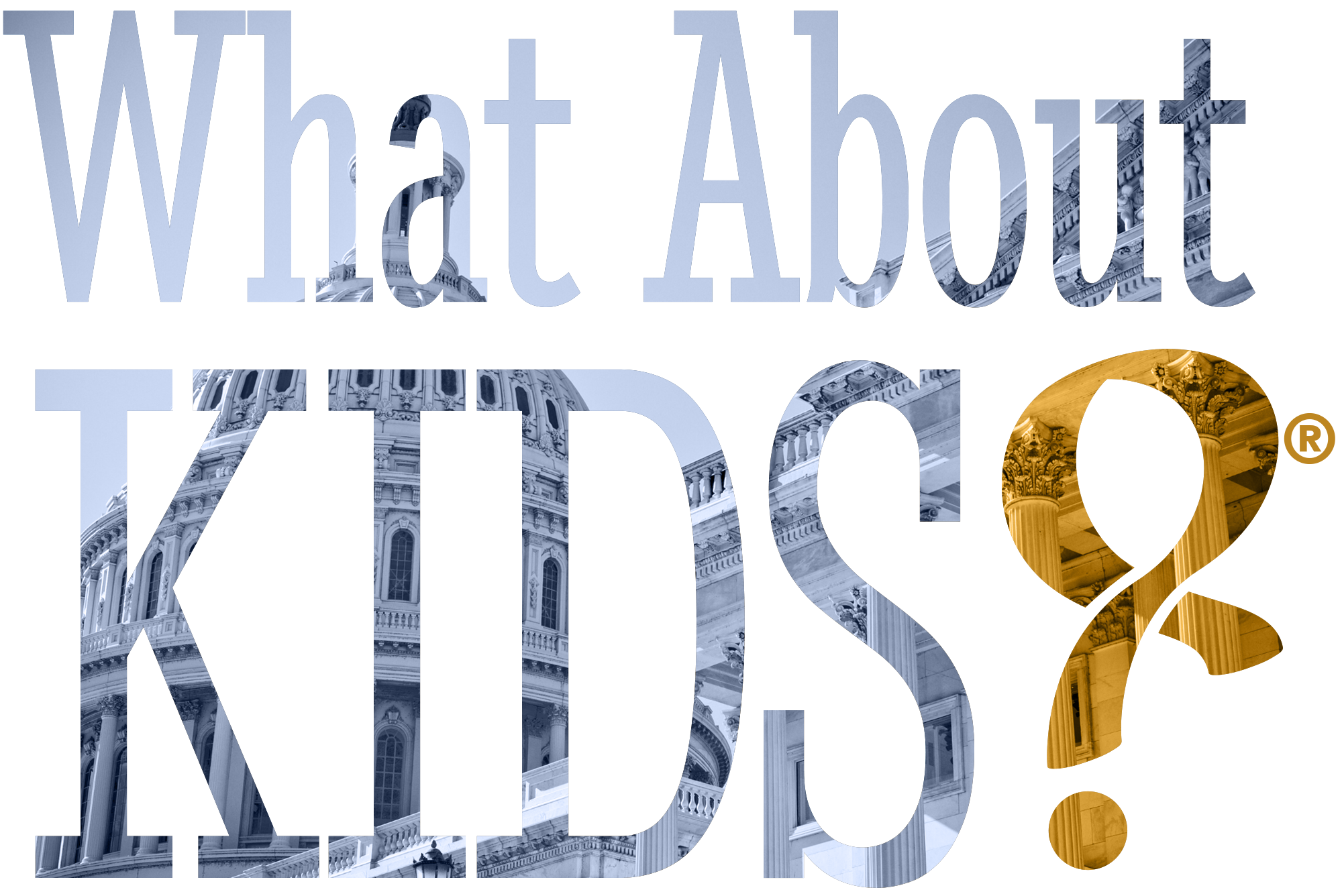 Cancer is number one cause of death by disease for children in the U.S. Despite that alarming statistic, 30 states do not include any childhood cancer language in their comprehensive cancer plans.
ACCO works with state governments to reduce the disparity between adult and pediatric cancer. To date, $98,400,000 has been appropriated for childhood cancer in four states because of ACCO's "What About Kids" State Research Initiative, with more than $30 million appropriated in the last year!
Our Progress
In 2022, through the work of ACCO's Director of Government Affairs and our KY-based Advocacy Regional Coordinator, Kentucky's General Assembly increased its state appropriation from $2.5 million annually to $6.25 million for FY 2023-24 bringing the total appropriation for childhood cancer in Kentucky to $37,500,000 from FY 2018 – FY 2024.
In 2022, ACCO's continued advocacy with New Jersey's governor resulted in an additional $10 million appropriated for childhood cancer research, bringing NJ to a total of $15,000,000 appropriated to date.
In 2022, ACCO's advocacy with PA resulted in an additional $7.5 million appropriated for childhood cancer research at three academic research institutions, bringing PA to a total of $33.4 million appropriated to date.
ACCO identified legislative champions in Maryland and California and worked to have childhood cancer legislation passed in Maryland (SB 51, and HB 775), with an associated $7 million appropriated by Governor Hogan for childhood cancer research at the University of Maryland's School of Medicine.
LEARN MORE
---
Share & Inform
Knowledge is empowering. Catching early signs of childhood cancer can save a life, and understanding the scientific nature of cancer helps to de-stigmatize it. ACCO provides graphics that you can share during childhood cancer awareness month! Be sure to tag ACCO on Facebook @americanchildhoodcancer, Instagram and Twitter @accorg.
Awareness & Hope
A cancer diagnosis in the family can feel crushingly isolating. By sharing the personal stories of childhood cancer, we normalize and accept these experiences, bringing hope and community to this harrowing experience.
---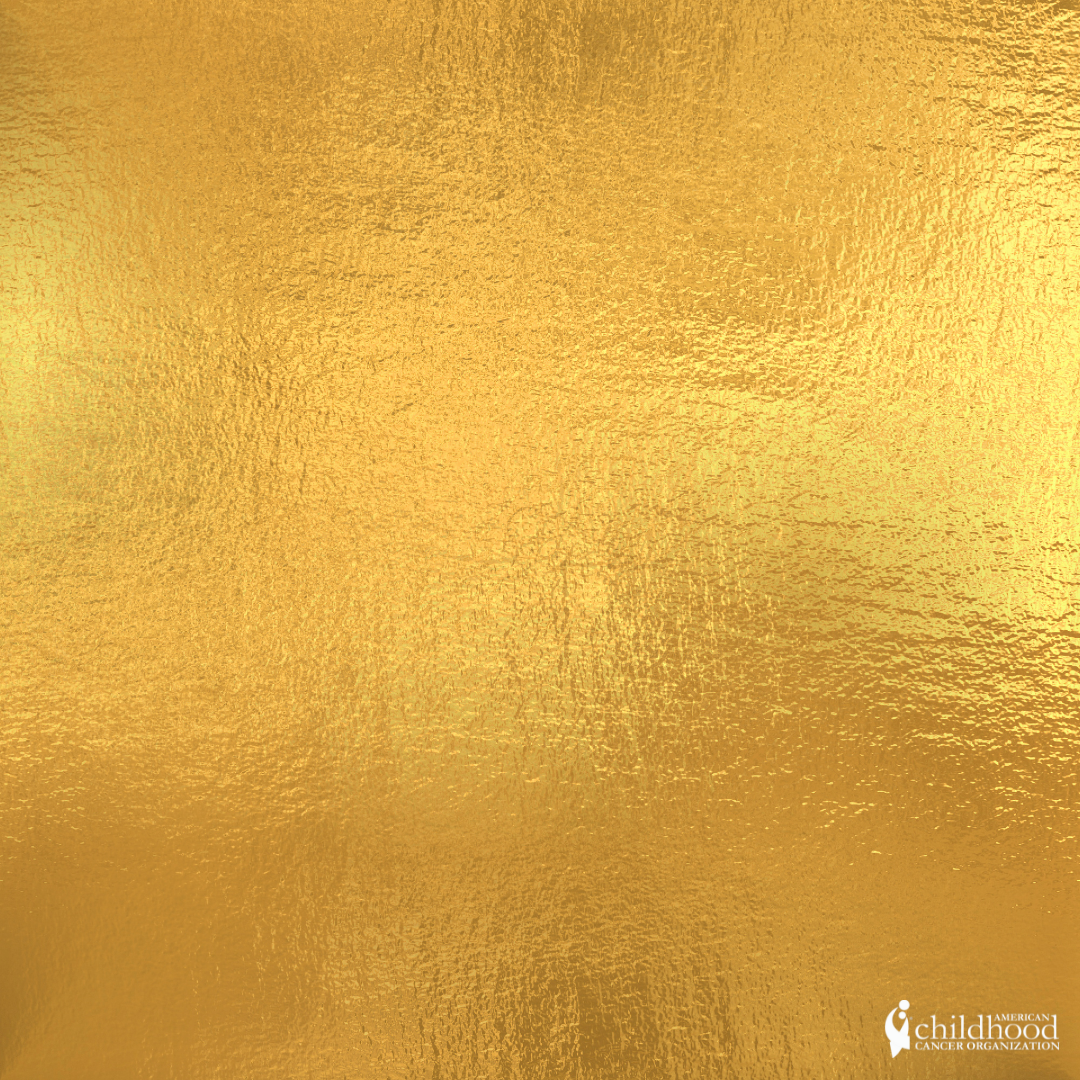 GO GOLD® This September!
Help us turn social media gold AGAIN this September! On the platform of your choice, replace your profile picture with this simple gold square and tell us what motivates you to GO GOLD®. With your help, we can turn social media gold for a month… because kids can't fight cancer alone!®
Want to help out right now? You can donate online and share our special GO GOLD® donation page this September.
---
Raise Awareness with a Social Media Frame

---
Meet the Kids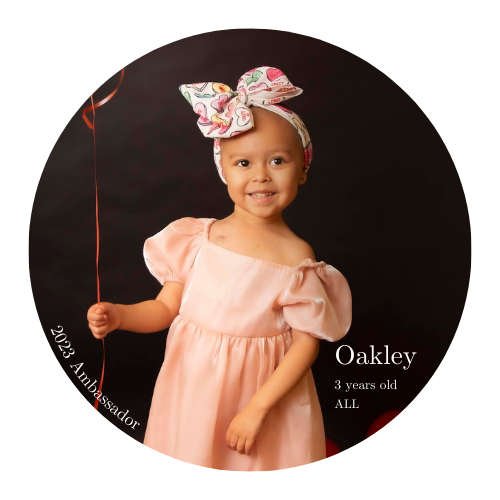 Meet Oakley
Meet Oakley, a 3 year old B-Cell ALL warrior. "She seemed so healthy and got sick so incredibly fast." Oakley's journey started when her eyes would swell and develop a fever. After being mis-diagnosed several times, her pediatrician ordered blood work and sent her to the emergency room for suspected leukemia. The emergency room whisked her away to the oncology floor almost as soon as she arrived and since then, she's been receiving chemotherapy and blinatumomab.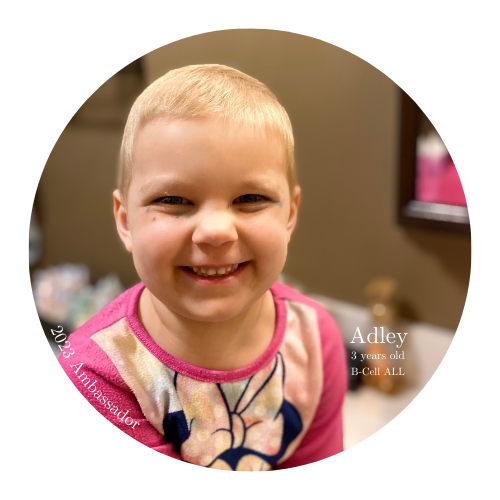 Meet Adley
Meet Adley, a 3 year old B-Cell ALL warrior. Two weeks before Adley's 2nd birthday, her parents noticed she was lethargic, pale and wanted to be carried everywhere. This behavior prompted them to take her into the doctor's office for some testing. Adley's doctor called shortly after receiving the results and asked that Adley be taken to Penn State Hershey Children's Hospital where a room was ready for her. At this point, her parents knew something was terribly wrong. Adley is currently on a daily chemotherapy regimen with multiple visits per month to the clinic.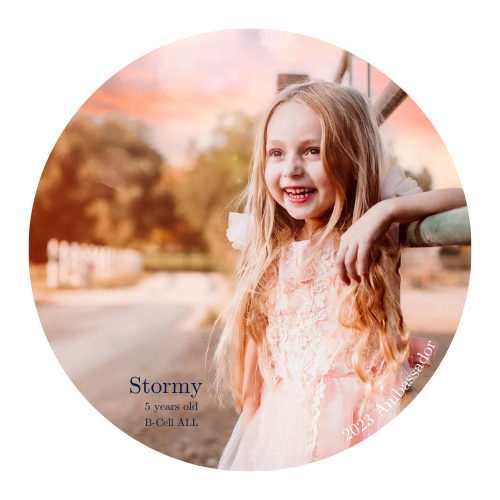 Meet Stormy
Meet Stormy, a 5 year old B-Cell ALL warrior. Stormy's journey began when she became lethargic and complained about pain in her legs. Her parents took her to get checked out several times finally, one doctor ran blood work. The doctor noticed the counts were off and ordered Stormy to have a blood transfusion. Shortly after, Stormy was transferred to a children's hospital and put on an oncology floor. She is currently undergoing front line treatments and will hopefully start maintenance in July 2023.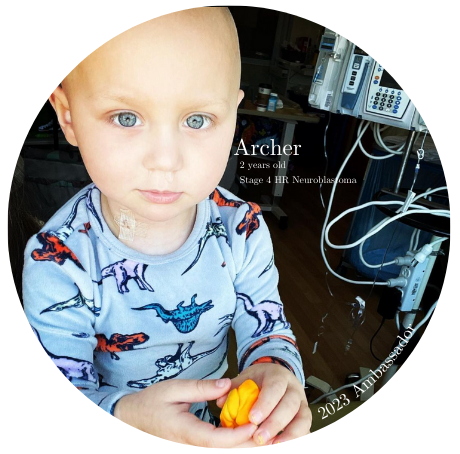 Meet Archer
Meet Archer, a 2 year old stage 4 high risk neuroblastoma warrior. At 21 months old, Archer stopped walking suddenly and was taken to the emergency room. The MRI revealed a large mass on his spine that was compressing his spinal cord. He immediately had surgery to remove the mass and had further testing to see if there were any more tumors. Since then, he's undergone six rounds of chemotherapy, surgery, bone marrow transplants and radiation.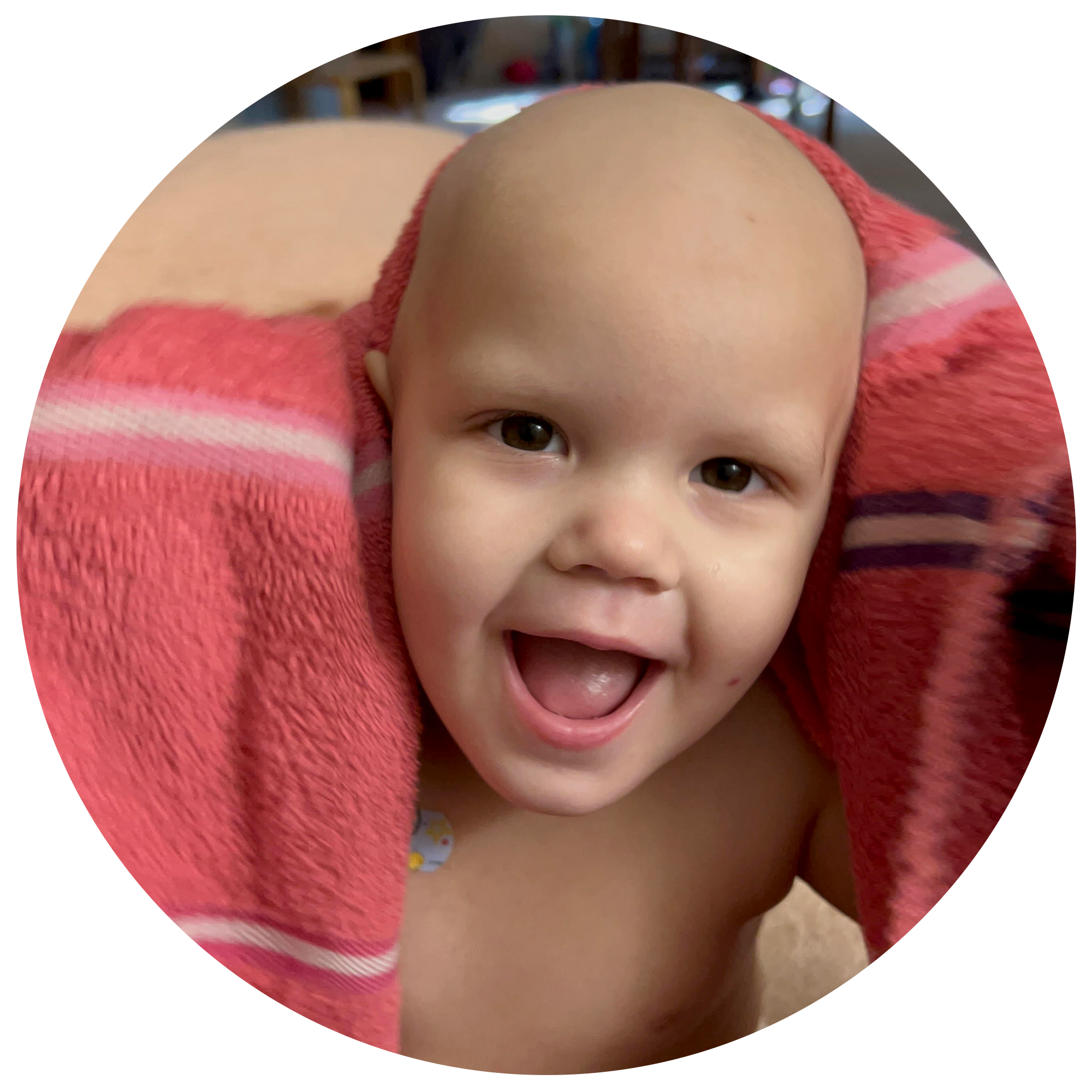 Meet Liam
Meet Liam, a 2 year old ALL warrior. When Liam had unexplained bruising and an uncontrollable nose bleed, his parents took him to the emergency room. Liam was diagnosed with ALL on July 13, 2022 and has been fighting every day to beat this. Liam will be starting interim maintenance and will be soon off maintenance during 2023.
---
Fundraise with ACCO
---
Shop For A Cause