Each year in the U.S., an estimated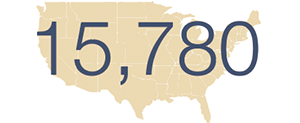 children aged 0-19 are diagnosed with cancer.
Approximately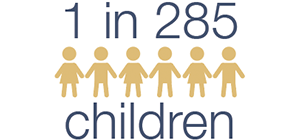 in the U.S. will be diagnosed with cancer before their 20th birthday.
Globally there are more than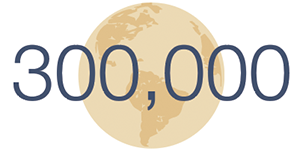 children diagnosed with cancer each year.
---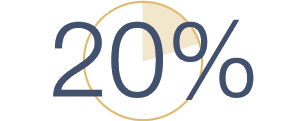 of children with cancer in the U.S. will not survive it.

Every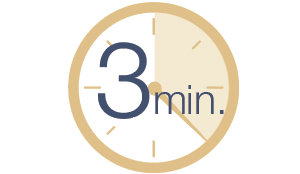 a family hears the devastating words that their child has been diagnosed with cancer.
Cancer remains the

 cause of death by disease for children in America.
---
Relative to the prevalence of many forms of adult cancer, childhood cancer is, statistically speaking, relatively rare.  Yet, despite its "rarity", childhood cancer remains the number one disease killer of children in the United States today, and in low- and middle-income countries, scientists and physicians now believe that while mortality from infectious diseases is declining, mortality from childhood cancer, even forms of cancer now considered "treatable" in the United States, is increasing.  And often the story is even more personal than bare-faced statistics: far too many of us know a child currently battling cancer, a childhood cancer survivor, or a family who has lost a loved one to this terrible disease.  When news of this disease hits your school, your town, or your family, childhood cancer hardly seems "rare".   
At the American Childhood Cancer Organization, we believe that knowing as many details about your enemy is a critical part of fighting it, and a critical problem in the fight against childhood cancer has been a general lack of coordinated information-gathering that could facilitate more research, enable better treatment options, and empower families and survivors.  Therefore, a central element of our mission is helping to ensure that policymakers, researchers, and leaders in the healthcare community, in the United States and abroad, have the tools they need to collect data and share as much information on childhood cancer as possible.  If you would like to view the most up-to-date statistics on childhood cancer in the United States and internationally, we encourage you to review the following informational pages:    
Statistics for childhood cancer in the United States »
Statistics for childhood cancer internationally »
About the American Childhood Cancer Organization
The American Childhood Cancer Organization (ACCO) is a non-profit charity dedicated to helping kids with cancer and their families navigate the difficult journey from cancer diagnosis through survivorship.  Internationally, the ACCO is the sole US member of Childhood Cancer International (CCI), the largest patient-support organization for childhood cancer in the world.  At the national level, the ACCO promotes the critical importance of ensuring continued funding into new and better treatment protocols for childhood cancer.  At the grassroots level, the ACCO is focused on the children: developing and providing educational tools for families and learning resources for children in order to make the lives of children and their families a bit easier and perhaps even brighter during this difficult time.  Many of our resources are available free of charge for families coping with childhood cancer.  
For additional statistics and information relating to childhood cancer or for more information on the ACCO, our mission, on obtaining our resources, many of which are free for families with a child facing cancer, please visit our website at www.acco.org.