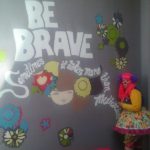 Most of us may know someone directly affected by cancer; in the U.S alone, there are thousands of children who have been diagnosed with cancer. You may not know every single one of those children personally, but would that stop you from doing something to help? It has not stopped me. I do not have a loved one battling childhood cancer, but if you have ever seen just one child fighting cancer, it changes your life forever. It changed mine.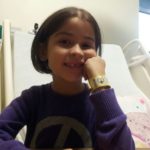 I volunteered at my local hospital once and my duty was to simply keep some of the children company. Heading towards the oncology wing, I thought to myself, I am about to walk into a place that will be so depressing, being around children suffering with cancer. Instead, I walked out of there feeling passionately inspired. I will never forget the smile on that 6 year old's face as we spent that hour together. Maybe she was too young to understand the depth and severity of her disease, but the smile on her face despite her illness made a tremendous impact on me. Or maybe I came on one of her good days, one where she was not feeling any pain or having any side effects from her treatments, whatever it may be, she showed me what true bravery and courage looks like. From then on, I wanted to be someone who could keep that smile on her face and hundreds of other children.

This is also the mission of San Jorge Children's foundation. Since 1995, this nonprofit organization has been striving to cater to and improve the medical needs of the children of Puerto Rico. Not only do they provide financial support to low income families to cover expensive cost of medicines, medical treatment, operations,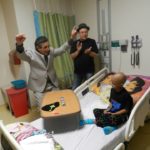 medical studies, operations, and new equipment; they give these children the opportunity not to miss out on an education. Education is the key to success and no child should miss out on that due to their illness. Parents worry enough about their child's health and children should not have to feel like they are to blame. Let's reach out a helping hand to Puerto Rico and the children at San Jorge Children's Hospital and give them the quality of care they deserve. Donating school supplies are another way to help.
Other ways to contribute include
 Volunteering
 Fundraising
 Sending kind words to the children and families
Postal Address:
P.O. Box 6719
San Juan, PR 00914-6719
With awareness there is hope, with help there is a chance.
Golden Angels' Photo Gallery
[mpa:id=11,header=false,desc=false]