Join ACCO and special guests to read!
Circle up with ACCO and Kate Blair as she reads "Marvelous Marleigh," one of ACCO's resources made available online for you to read at home! Head over to our digital library  to read along with Kate! 
Listen to "Harry Potter and the Sorcerer's Stone for free on Spotify here.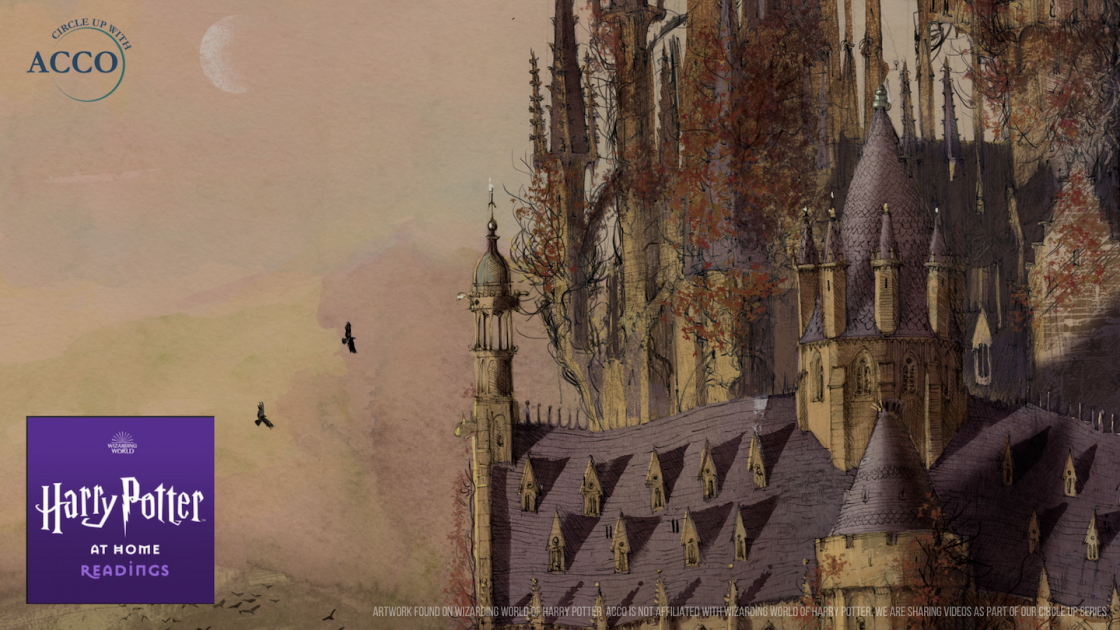 You can also watch the celebrities including Daniel Radcliffe read the chapters here.
*Artwork found on Wizarding World of Harry Potter. ACCO is not affiliated with Wizarding World of Harry Potter. We are sharing videos as part of our Circle Up series. We do not own the rights to the images or likeness in the videos or podcasts.
Listen to Julie's Library for a read along featuring the star of "Mary Poppins, The Sound of Music and The Princess Diaries," Julie Andrews! Listen to full episodes here: https://www.julieslibraryshow.org