The ACCO's core mission is to offer aid and support to families facing a childhood cancer diagnosis, with the hope that we can make the day-to-day struggles facing these families just a little bit easier. Today, we are pleased to announce a new, critical partnership that enables us to provide yet another element of assistance to these families. YouCaring's Compassionate Crowdfunding™ program helps families facing financial hardship due to childhood cancer to develop and coordinate a personalized online fundraising campaign. YouCaring's revolutionary crowdfunding techniques are designed to walk you through the fundraising process, with no additional fees, so you can ease your financial burden and focus on what really matters: helping your child beat this terrible disease!


About YouCaring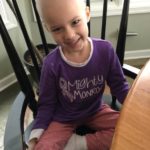 YouCaring (www.youcaring.com), the leader in free online fundraising, focuses on Compassionate Crowdfunding™—empowering people around the world to rally support for personal and charitable causes. YouCaring believes kindness is powerful and no one should have to face hardship alone. Its global community is more than 4.5 million strong, and with more than $350 million raised for humanitarian causes to date, the platform has helped save fundraisers more than $17.5 million in fees. Most crowdfunding sites automatically charge fundraising fees of 5 percent to 10 percent. YouCaring has never charged a thing to run a fundraiser and never will. Like its fundraisers, YouCaring relies on donations from generous supporters to finance its operation. YouCaring offers users an easy five-minute setup, real-time customer support and daily access to funds. Launched in 2011 and headquartered in San Francisco, YouCaring is on a mission to unleash compassion and inspire a movement of global grassroots philanthropy.
How YouCaring Helps Families Affected by Childhood Cancer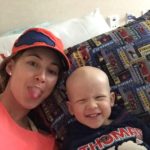 Medical expenses are YouCaring's largest fundraising category, and thousands of families utilize the platform to raise money to alleviate the financial hardships caused by the high costs of childhood cancer. YouCaring is committed to helping the families affected by this awful disease so they know they're not alone in their fight.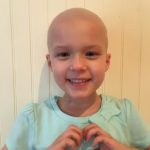 There are many expenses to consider when a child is diagnosed with cancer. Not only is there the cost of medical treatments, but there are also basic living expenses, as many parents take time off work or may even leave their place of employment to be with their sick child. Many families also travel to hospitals and treatment centers that are far from home, and in turn must pay for travel, food and lodging. The last thing a family needs during this difficult time is to worry about the additional expenses. A crowdfunding campaign can help ease the burden, providing an outlet for family members, friends and communities to band together for those in need.
Launch a free fundraiser now and start raising money today.
How YouCaring Works from YouCaring on Vimeo.
ACCO's Crowdfunding Disclaimer
Many families ask ACCO to share their crowdfunding pages. ACCO understands the​ need​ families often face to raise funds for themselves to help pay unexpected bills related to medical, travel, and other unforeseen circumstances. ACCO supports this decision and has researched several platforms to ensure some basic requirements.
ACCO currently has a relationship with YouCaring as they do not charge the family any fees (except credit card processing fees) for using their platform​;​ are mainly dedicated to medically related needs​;​ do not put a time limit on your fund​;​ and do not make you wait to reach a certain amount or timeframe before you can draw on your funds. They also abide by all legal and accounting requirements.
ACCO reserves the right to deny sharing a requested CrowdFunding page if the page is charging families a fee for their services, if they are withholding funds until a certain threshold is met and/or if their legal and accounting practices are unknown to ACCO. If you have any questions regarding what platform to use and/or how to best leverage your social media to support your platform, please contact us at cperry@acco.org.
To see how YouCaring compares to other crowdfunding platforms, visit their blog.