GET THE FACTS ABOUT CHILDHOOD CANCER
Cancerous cells grow and spread much faster than normal cells, and are often found clustered together to form a tumor. Tumor growth poses two key threats: it can cause localized damage, and it can metastasize (spread) to harm other organs of the body. At this basic biological level, childhood cancer and adult cancer are similar—but once we take a closer look, the profound differences between childhood and adult cancer become acutely apparent: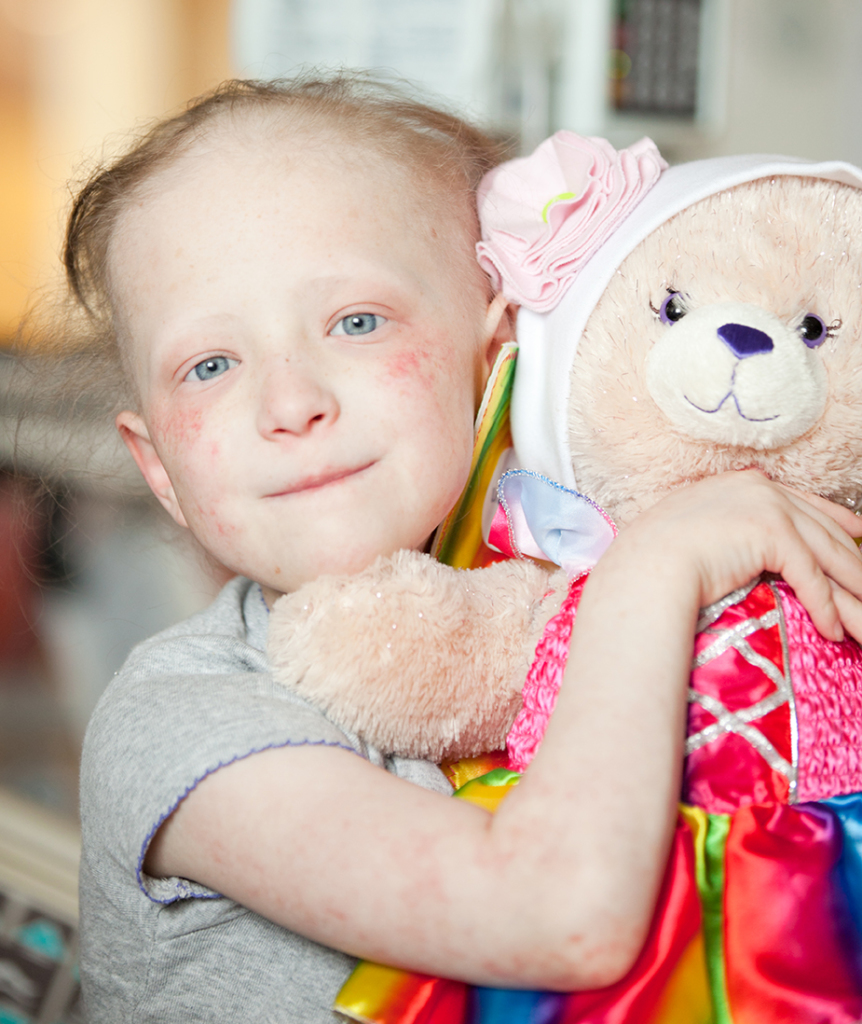 Adult cancer is more likely to be discovered in the earliest stages of the disease, whereas 80% of childhood cancer cases are diagnosed only after the disease has metastasized and spread to other areas of the body
Unlike many adult cancers, childhood cancers are not linked to lifestyle factors, which rules out proactive measures to prevent cancer cell development in children
"Childhood cancer" is a general term to describe more than 12 types (and countless subtypes) of cancer; however, in the last 20 years, only two new drugs have been developed to treat children with cancer. Each type/subtype of childhood cancer requires a unique, specialized course of treatment, which makes finding a cure for every child extremely challenging and highlights the crucial importance of additional childhood cancer research.
Some forms of cancer only affect children under a certain age, but even in cases when a child develops a type of cancer that adults can also suffer from (i.e. lymphoma), different treatment protocols are necessary—simply lowering the dose of an adult treatment is not an appropriate or effective option.
At the ACCO, we understand that children with cancer require specialized, age-appropriate treatments, and we strive to educate the public about the stark realities of childhood cancer and the limited treatment options currently available. By raising awareness, we hope to provide Children's Oncology Group (COG) hospitals with the crucial funding to begin high-impact clinical trials for rare disease types. It is only through additional research that we will be able to find treatments designed specifically for a child's body size and immune system, and that we will someday be able to cure all types of childhood cancer. The ACCO is also committed to improving the quality of life for childhood cancer patients and their families, helping them to navigate the uncertain terrain of treatment side-effects, long-term late effects faced by survivors, and the psychosocial aspects of childhood cancer.
For families entrenched in the war against childhood cancer, time is a precious commodity and should not be spent deciphering complex medical jargon or sifting through the massive amount of information generated by google searches. The pages listed below were designed to inform you without overwhelming you, and to provide you with easy access to key resources and support during this difficult time:
Every three minutes, a child somewhere in the world is diagnosed with cancer.
Please join us to support much-needed research initiatives to cure all forms of childhood cancer—because no family should have to battle this disease on their own.