The story detailed below is an account written by TJ's mother. TJ is an ALL survivor.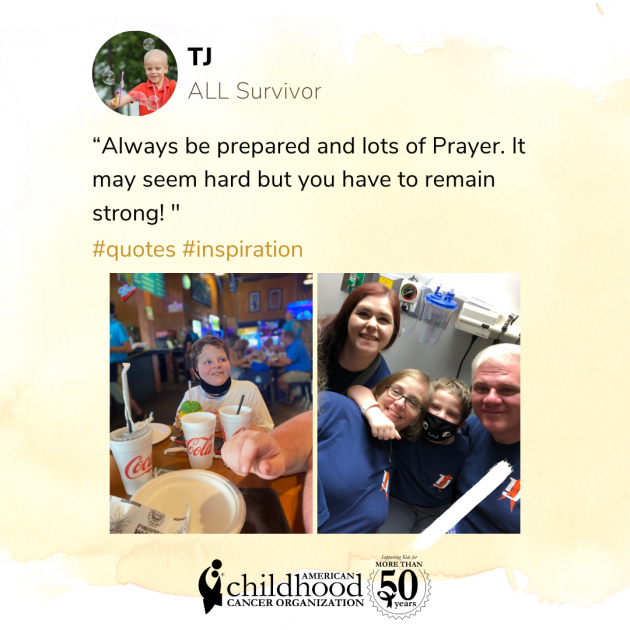 TJ had leg pain and low grade temperatures. Treatment consisted of four and a half years of chemotherapy and radiation. During treatment, TJ had seizures and a CNS relapse which affected his brain. As a result, he had to have a shunt placed and had several brain bleeds. 
ACCO sent resources to TJ and he loved the kit and blanket. It was so helpful with comfort during the difficult days. 
TJ is returning to normal things like seeing friends and family and is returning to school after his port removal. 
Read more stories here: https://www.acco.org/survivor-stories/