ACCO works with 18Loop to distribute virtual reality (VR) headsets to children on active treatment with cancer to help them tolerate treatment, recover and thrive.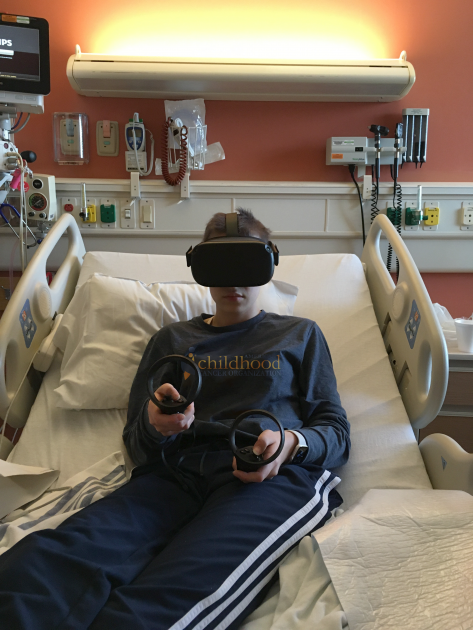 In existing studies, VR has reduced cognitive pain by 44 percent, emotional pain by 32 percent and sensory pain by 27 percent. In some tests it has outperformed morphine. Notably, the advantages of VR do not wane over repeated use, indicating persistent benefits beyond the first experience. 
Currently, 18Loop is in the Pilot phase of the Virtual Comfort program. To date, more than 40 mobile VR headsets have been deployed to kids with cancer. The next phase, coming in 2021, will focus on advanced Oculus headsets running environments from Tripp. Tripp facilitated VR headset donations and is a leader in Virtual Stress Management and offers capabilities that bridge gaming and medicine on Oculus.
Under the program, ACCO works collaboratively with 18Loop and the kids directly to gather and measure feedback to get quantitative data in a controlled environment.
For more information, or to be considered for this opportunity, please email Blair Scroggs, our Public Relations Coordinator at bscroggs@acco.org.
Click here if you have a headset and need additional help. 
18Loop is 501c3 nonprofit, GuideStar Gold and has a tax ID 82-1498855.