Martin Luther King, Jr. once said, "Take the first step in faith. You don't have to see the whole staircase, just take the first step." Many of us who care so much about childhood cancer get overwhelmed by the enormity of suffering we have experienced or that we see a loved one experience. We want to cure childhood cancer. The problem is so overwhelming we often feel defeated before we even begin. However, together, we must take the first step. The American Childhood Cancer Organization believes the first step is collaboratively and systematically raising awareness and continuing to empower local advocates to secure local and state proclamations proclaiming September as Childhood Cancer Awareness Month each and every year.
Like in 2017, ACCO has set a goal of working with local families and childhood cancer organizations to facilitate official proclamations in all 50 states. Last year, with your help and commitment, together, we all reached our goal of 100% participation across the United States. We recognize we could not have accomplished this alone. This success was the result of the passion and tenacity of many committed individuals, children, families, and organizations who have sacrificed much and shared their stories over the years, despite the pain in doing so. We cannot stop! The stakes are too high.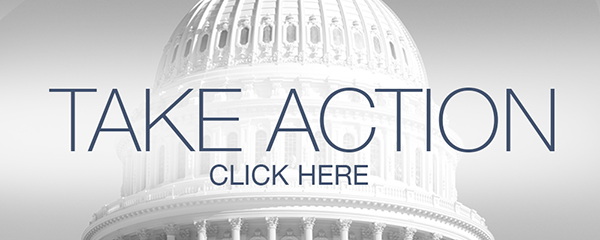 We hope you will join forces with us to take the first step by reaching out to your governor and asking that September be designated as Childhood Cancer Awareness Month in your state. Click Here to make a request to your state governor through our Voter Voice action center. It is quick and easy! We have provided language for the proclamation for you. If you have already initiated this process in your state, please keep us up to date so we can track all of our efforts nationwide. Thank you for the opportunity to work together to achieve this milestone!
Click here for more information about state proclamations in 2022.
The following proclamation language below can be copied and pasted into an email draft or submission request form for your state. This provides the language needed to proclaim September as Childhood Cancer Awareness month.
Whereas, childhood cancer is the leading cause of death by disease in children, and;
Whereas, 1 in 285 children in the United States will be diagnosed by their 20th birthday, and;
Whereas, 46 children per day or 16,790 children per year are diagnosed with cancer in the U.S., and;
Whereas, there are approximately 40,000 children on active treatment at any given time, and;
Whereas, the average age of diagnosis is 6 years old, compared to 66 years for adults' cancer diagnosis, and;
Whereas, 80% of childhood cancer patients are diagnosed late and with metastatic disease, and;
Whereas, on average there's been a 0.6 percent increase in incidence per year since the mid 1970's resulting in an overall incidence increase of 24 percent over the last 40 years, and;
Whereas, two-thirds of childhood cancer patients will have chronic health conditions as a result of their treatment toxicity, with one quarter being classified as severe to life-threatening, and;
Whereas, approximately one half of childhood cancer families rate the associated financial toxicity due to out-of-pocket expenses as considerable to severe, and;
Whereas, in the last 20 years only four new drugs have been approved by the FDA to specifically treat childhood cancer, and;
Whereas, the National Cancer Institute recognizes the unique research needs of childhood cancer and the associated need for increased funding to carry this out;
Whereas, hundreds of non-profit organizations at the local and national level including the American Childhood Cancer Organization are helping children with cancer and their families cope through educational, emotional and financial support, and;
Whereas, researchers and healthcare professionals work diligently dedicating their expertise to treat and cure children with cancer, and;
Whereas, too many children are affected by this deadly disease and more must be done to raise awareness and find a cure.
Now therefore, I, (name of elected official), Governor of (state), do hereby proclaim September 2022 as Childhood Cancer Awareness Month in (city/state).
I encourage all Americans to observe Childhood Cancer Awareness Month and support this cause that so deeply impacts families in every community across our country.
---
For additional guidance or questions, please email Jessica Beckstrand, Regional Advocacy Manager at jbeckstrand@acco.org upon notification, so we may follow up together!