September Childhood Cancer Awareness Month Shirts are Here!
To help raise awareness for the need of increased funding for childhood cancer at the state level, ACCO's #childhoodcancerawarenessmonth shirts ask the question, "What About Kids?™" Now through September 30, 2021, you can order your shirt to join us to take action!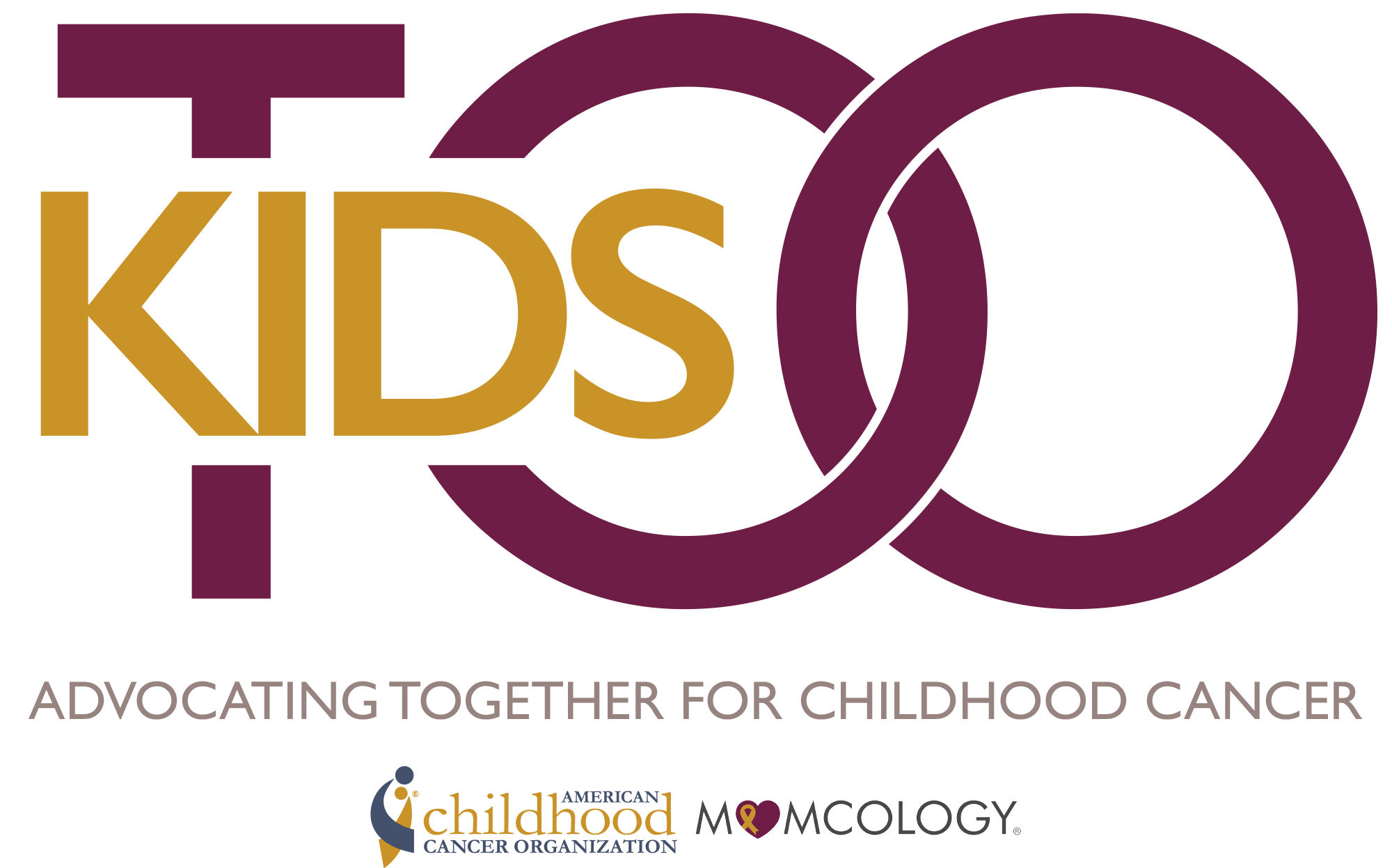 Advocate together with ACCO and Momcology for #KidsTOO!
ACCO has joined forces with Momcology® to advocate together for #KidsTOO. The purpose of this collaboration is to train and empower parents so they can implement childhood cancer language in state cancer action plans, and advocate for the inclusion of pediatric cancer research in state cancer budgets.

Take Action
Every child with cancer has a unique and powerful story to tell. When shared with elected officials, these stories are our most powerful weapon in the fight against childhood cancer. YOU can join the movement towards meaningful change by engaging policymakers at the local, state, and federal levels. Please show your support by writing your representatives on issues that matter including Governor's proclamations endorsing September as Childhood Cancer Awareness Month, increased NIH/NCI appropriations, full funding for the STAR Act and the Childhood Cancer Data Initiative, and other childhood cancer advocacy initiatives.
COVID-19 Response: We're All In This Together!
For the past 50 years, the American Childhood Cancer Organization has supported families through the most difficult time in their lives. With the uncertainty that COVID-19 brings to all families across the country, ACCO remains committed to our mission. We are dedicated to making childhood cancer a national health priority through shaping policy, supporting research, raising awareness, and providing educational resources and innovative programs to children with cancer, survivors, and their families. Kids still get cancer, they still need cures and we will continue to provide support … because kids can't fight cancer alone®!
ACCO is continuing to provide programs while working to help children and families while in quarantine. By clicking this link, you will find activity and coloring sheets, stories of isolation (and how to get through it) and learn more about "Sew to Save Lives." … because we're all in this together!