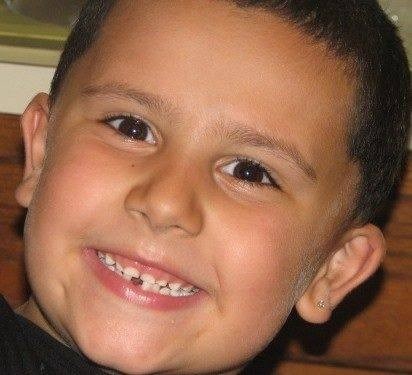 My beautiful son Riley Román (known to many as Riley Superhero) was diagnosed with a form of pediatric brain cancer in 2011. He tragically died 9 months later during his treatment, at the very young age of 8 1/2 years old.
For the majority of Riley's cancer treatment, his prognosis was promising. He and I were excited to get proactive together within the childhood cancer community once he was NED. It is something we had actual conversations about often. One day, while living at the Ronald McDonald House in Boston, the two of us brainstormed ways we planned to help others going through a similar childhood cancer journey. We took into account the programs and resources that we found to be useful; as well as the supports we noticed were "lacking" for families when going through the childhood cancer experience. I came up with some ideas. Riley came up with some ideas; (better ones in my opinion!) and we were pumped to see them through together being the awesome Mommy and son team we'd always been.
Riley's condition took an unforeseen turn for the worst only weeks before he was scheduled to be discharged and return home NED. It is unfair and it's something I as a mother, will never come to terms with. His good prognosis changed to terminal very suddenly and I watched powerlessly as my only child was being robbed of his entire lifetime ― his future.
"Since the untimely passing of my son on June 9th, 2012, I have turned both of our ideas for helping, but most importantly HIS ideas into a fundraising effort. His fan club, the "We LoVe RiLeY" fan club has joined forces with the American Childhood Cancer Organization under the Founding Hope Fund Program. This allows me and my committee members to be proactive with our mission to make Riley's creative and kind ideas for others happen. It also enables us to stay on the forefront of advocacy for childhood cancers and our many other projects which serve the immediate and practical needs of local families on this journey. We accomplish this through ACCO's Founding Hope Fund Program. We work under ACCO's 501(c)3 status which means we do not have to spend the extra time and trouble to become incorporated as a separate non-profit. We've been given the blessing to jump straight into our mission and purpose and have been able to focus solely on that work, rather than a whole lot of additional administrative duties. The American Childhood Cancer Organization's Founding Hope Fund has done wonders for the "We LoVe RiLeY" fan club, and in turn has done wonders for the kids and families we serve locally.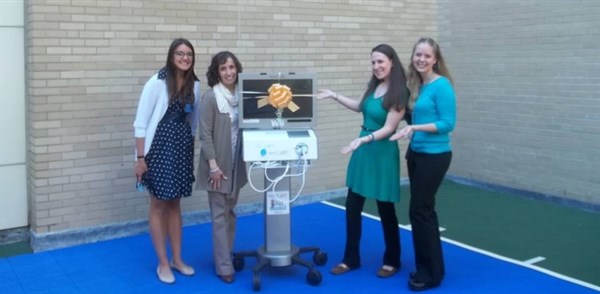 One amazing idea my son Riley had before he passed, was to surprise the staff and families of children's hospitals with Starlight Fun Center Mobile Entertainment Units, especially the specialty departments like the neuro-oncology floor of Boston Children's Hospital (RiLeY's floor!) which lack the funding for outreach programs and additional resources and supports. Last year the "We LoVe RiLeY" fan club began an annual event called Riley's UNO Tournament in which people come for a fun filled UNO game competition to help raise money for Starlight Fun Centers for departments serving brain tumor and brain cancer children. We essentially "Play" every "May" so that children will have gaming resources to play on while staying in the hospital. Thanks to the help of ACCO's Founding Hope Fund, our second annual UNO tournament was even bigger than the first! Through RiLeY's Founding Hope more doors were open for us in terms of obtaining business sponsorships for our cause. We are also now well on our way to obtaining Corporate Sponsors in time for next year! This is only the beginning of all of our possibilities. Now that the "We LoVe RiLeY" fan club is established with the ACCO, our success in providing Starlight Fun Center gaming systems on an annual basis for children's hospitals will only increase each year!
Thanks to my son Riley Superhero and his dedicated fans, many kids facing cancer and their loved ones have been given the tools they need to make it through another day when things are rough. Thanks to the incredible support of the American Childhood Cancer Organization and their belief in the "We LoVe RiLeY" fan club mission, we have been able to increase our efforts and expand greatly on how many families we can help and how much fundraising we can effectively solicit. The "We LoVe RiLeY" fan club is truly indebted to the American Childhood Cancer Organization and it is such a pleasure to have them in our corner."
– Proud Mother of Riley Superhero
Riley Photo Gallery
[mpa:id=1,header=true,desc=true]