Go Gold® CORPORATE PARTNERSHIPS
The success of the highly visible and incredibly successful pink ribbon breast cancer awareness campaign begun in the early 1990s is well-known, and since then, the use of "Awareness Ribbons" to symbolize ongoing efforts to cure a host of other diseases has become very popular: pearl (clear) for lung cancer, peach for uterine cancer, green for leukemia, burgundy and ivory for oral, head, and neck cancers, to name just a few. Thanks to the ACCO, the Gold Ribbon has become the recognized symbol of the critical need for awareness about childhood cancers. The ACCO chose gold because it best represents the precious nature of cancer's smallest victims. A core element of ACCO's advocacy mission is devoted to raising awareness about the Gold Ribbon and what it represents: the desperate struggle against childhood cancer facing far too many children and families, the long-term impacts and side effects caused by current childhood cancer treatments, and the critical need for new and better treatments designed just for these young warriors.
But we can't complete our mission alone. We desperately need the help of dedicated, compassionate corporate partners who are as committed as we are to raising awareness about childhood cancer and the enormous toll this disease takes on our youth. With the help of our corporate partners, we hope to grow the visibility, understanding, and appreciation of the Gold Ribbon and the successes and heartaches it symbolizes by prominently featuring it on an ever-growing list of products. By doing so, we will help families and children facing cancer know that they are not alone, encourage and succor them in their time of need, and give them our promise that we are doing everything in our power to achieve a future in which no child dies or lives with the long-term side effects of this dread disease.
---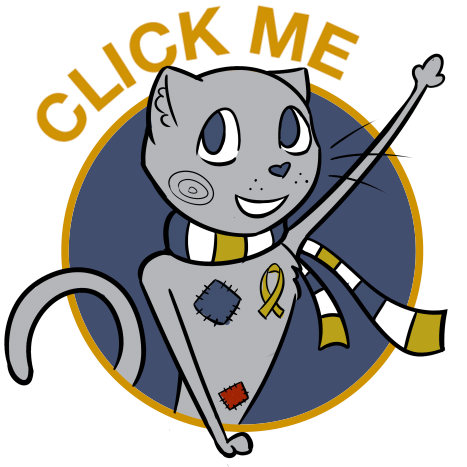 Looking for Help?
ACCO offers FREE books and resources for children with cancer and their families.
Click on the button to order your free resources!
---
WHY PARTNER WITH THE ACCO?
We are seeking corporate partners who are interested in helping us raise awareness of the symbol for childhood cancer—the Gold Ribbon—while growing their own business the same time. The fact is, corporate partnership and cause-marketing with the ACCO works because it is, literally, a "win-win". Recent surveys show that consumers want to purchase products associated with a cause: most consumers are mothers, and 93% of mothers will switch brands to help a worthy organization. And mothers have children, whom they want to cherish, love, and protect from diseases like childhood cancer to the very best of their ability. So partnering your product with an organization like the ACCO that is 100% dedicated to improving the lives of children and increasing awareness of childhood cancer just makes sense. We pride ourselves in our ability to offer companies a way to engage employees and customers alike, and we are committed to helping our corporate partners form individual cause-marketing plans that are completely unique, represent their specific markets and interests, and support elements of the ACCO mission that are most important to them.
The childhood cancer community may be smaller than those of other types of cancer, but it is made up of committed professionals, devoted parents, and grateful children. We are all fighting for hope, and we would love for you to be in our corner.
OUR PARTNERS!
The ACCO is proud of our partnerships with several caring organizations who support our mission to promote the Gold Ribbon as the symbol of the ongoing battle to defeat childhood cancer:
OUR COMMUNITY CAN HELP BUILD CORPORATE PARTNERSHIPS TOO!
There are thousands, even millions, of companies in the United States today whose leadership and executives understand the importance of the fight against childhood cancer, and perhaps even have been touched by it themselves. If you have a special connection to a local company whom you think would be willing to partner with us to display the Gold Ribbon, you know of a CEO or other leader who has been affected by childhood cancer and may be interested in joining the ACCO in this critical fight, or you are just looking for a creative way to get involved in our mission, you can help!
If you would like to contact the company yourself, we encourage you to download our customizable letter template and use it to reach out to the company of your choosing.
If you would like to make a recommendation but would prefer us to make the initial contact, please feel free to let us know about your special connection by completing this form below, and we will contact the organization on your behalf.
We are excited by the possibility of working with organizations of your recommendation, and will work closely with them, and you if you choose to remain involved, to develop a unique, customized cause-marketing plan that will benefit both organizations, and most importantly, the children most deeply affected by childhood cancer.
---