The American public and economy are being squeezed by the fear of a new forced experiment in
social isolation. However, for more than 15,000 American families each year, it is not a novel concept. The COVID-19 crisis is invoking terror as well as a horrific sense of post-traumatic stress that parents of chronically ill children – specifically parents of children fighting cancer – can only do their best to try to sickeningly process. For our children and families, such social isolation can last for days, weeks, months and even years. Personally, the term 'isolation' conjures painful memories that I have spent years trying to forget. With every alert on my phone and news story, the memories surface and I gasp and fight back against the avalanche of ensuing emotion.
For my five year old son and I, after he was diagnosed on March 3rd, 2014 we didn't breathe fresh air, feel the sun on our face, listen to the buzzing of the bees, see the ants crawl o
n the sidewalk, or have the wind on our skin for months. We watched the spring Bradford pear tree blooms emerge like tiny bits of popcorn from our 5th floor corner hospital room.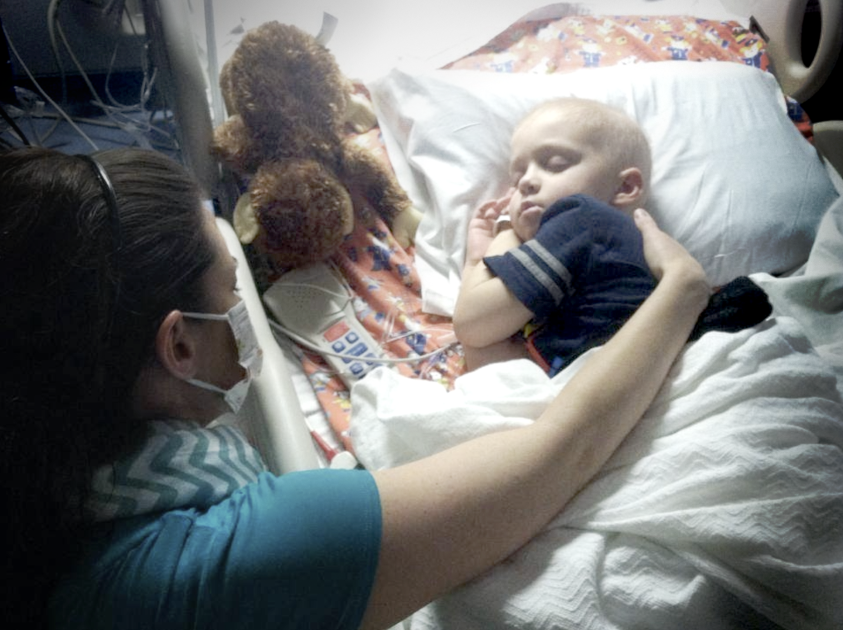 Much like prisoners falsely imprisoned for a crime that we had not committed, we were trapped. For 60 of those days we were sequestered not only to just the hospital but only to our tiny room of a pediatric oncology floor due to a positive test for rhinovirus. 
The heart wrenching sadness of not knowing if my child would survive, the loneliness, boredom, and desperation for human contact conflicted with the real medical need to not expose my cancer ridden immunosuppressed innocent prisoner to a common cold that could have very well killed him. Most do not realize that after a child is in remission, an infection or illness can be the most deadly danger.

While in isolation we wrapped our son in transparent, sticky saran wrap to cover his central line from moisture as an attempt to give him a normal bath. It was a futile attempt. The only bath he could have for more than 6 months was from a plastic jug of tightly twisted hospital grade cloth antiseptic wipes. The only protection he had was our desperate attempts at wiping every surface. My raw hands bled from over washing and scrubbing the floors and bed. I will never forget the sliminess of those wipes — and especially their smell.
Weeks went on and side effects from the stage 4 cancer ravaging his tiny body intensified. During a central line dressing change in which medical tape was ripped off of already hot, red bleeding raw skin he accidentally kicked a nurse out of sheer tortuous pain. From that day on his medical profile reflected a safety risk. Isolation has physical and mental manifestations.
Day by day, week by week, month by month, we watched the minutes tick by ever so slowly. Thankfully our University of Kentucky Wildcats were in the midst of a record breaking basketball season and our isolation coincided with the SEC Tournament and NCAA Tournament. Many days the only thing we looked forward to was watching our beloved Wildcats in basketball action. Other days we played Lego Ninjago for hours. Built thousands of legos. And I forced him to continue his reading and schoolwork with a school interventionist provided by the hospital. I knew my boy was super smart and I wasn't about to let cancer define him.
Children fighting cancer are imprisoned in a world they never deserved, not only during treatment but many years later as they endure long-term side effects that can often include permanent immunosuppression. This COVID-19 crisis is our opportunity to not only sympathize but more authentically empathize with the real challenges of soc
ial isolation for children – and all people – fighting cancer. 
As we sit at home managing a different pace of life, let's take time to intentionally support those who experience medically induced social isolation for much longer than a government required 14 days. COVID-19 is a current crisis but childhood cancer has been an unrecognized global pandemic for decades – the number one cause of death by disease for children around the world.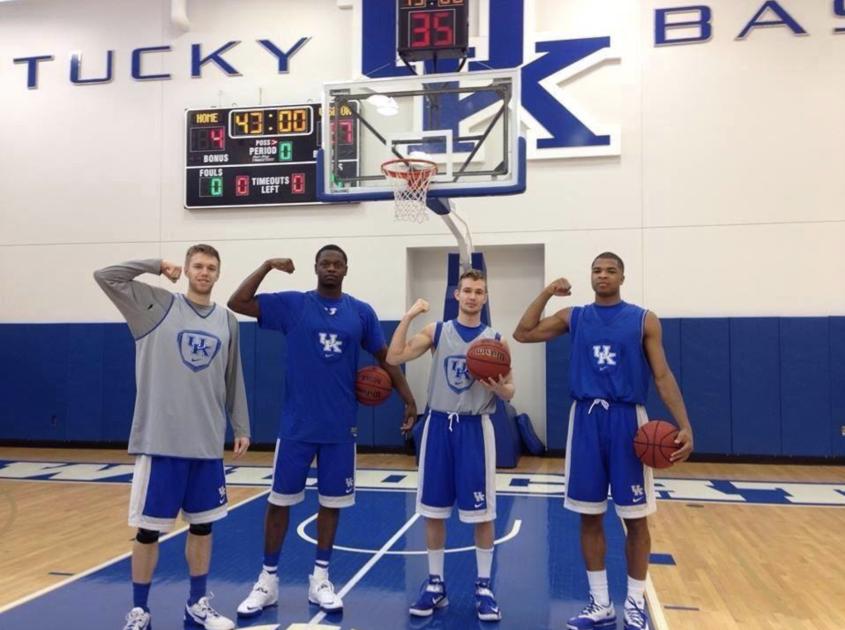 Please consider donating to the American Childhood Cancer Organization, the nation's oldest and largest grassroots advocacy organization dedicated to children and adolescents diagnosed with cancer and their families. Don't sit idly in your pajamas feeling helpless to control any outcome. Donate money to ACCO in your PJ's in honor of the children who have no choice but to miss out on their childhood because of long-term forced isolation, extended hospital and home stays.
COVID-19 will pass but children diagnosed with cancer will continue to fight until we stand up and prioritize childhood cancer as a top public health priority.  We need you….because kids can't fight cancer alone.