The story detailed below is an account written by Karter's mother about his journey with cancer. Karter is now a thriving 4 year old that loves dressing up like a superhero.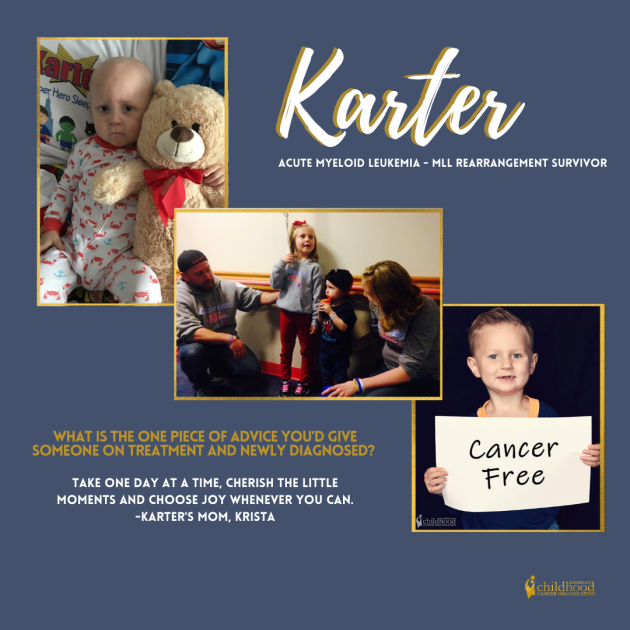 Karter was diagnosed on Easter Sunday at just 16 months old after frequent fevers and ear infections. He had ear tubes placed and after two days he went to the emergency room due to a fever and swelling.
His treatment included five rounds of inpatient chemotherapy which ranged from 30-40 day admissions. Since Karter was CNS positive, he was administered intrathecal chemotherapy and in total, Karter was an inpatient for 154 days. He rang the bell with assistance of his big sister Khloe on December 4, 2017!
ACCO's medical Play kit helped Karter's big sister Khloe understand more about his treatment.
He currently wants to be a ninja when he grows up and he has now officially lived longer without cancer than he has with cancer!
Karter's family plans to raise awareness for childhood cancer. "Our fight won't stop until every child has the same opportunity for a cure," Karter's mom, Krista said.
What is one piece of advice you give someone on treatment or newly diagnosed?
Take one day at a time, cherish the little moments and choose joy whenever you can.

Together, we can make a difference.
Donate today because kids can't fight cancer alone®.