The story detailed below is an account written by Ashley's parents. Ashley is a PreB Cell ALL survivor who is preparing for Pre-K!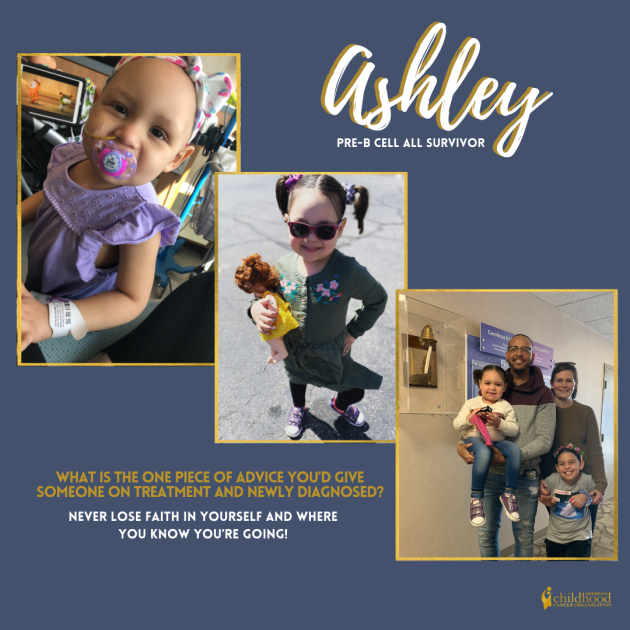 After multiple ear infections, changes in personality and fatigue, Ashley was diagnosed with PreB Cell ALL. She was considered a stand risk to high risk after she was MRD positive at her second bone marrow aspiration. The third time was a charm when she was considered MRD negative. She was in the hospital multiple times, had a feeding tube, lost her hair which is now growing back!
On January 8, 2020, Ashley rang the bell!
ACCO helped us with resources and educational information for both of our girls!
We are working with Ashley to regain physical strength, learn to ride my bike and play, play, play some more.
What is one piece of advice you give someone on treatment or newly diagnosed?
Never lose faith in yourself and where you know you're going!

Together, we can make a difference.
Donate today because kids can't fight cancer alone®.