The story detailed below is an account written by Cara's family. Cara is a stage 4 wilms tumor survivor and going to school!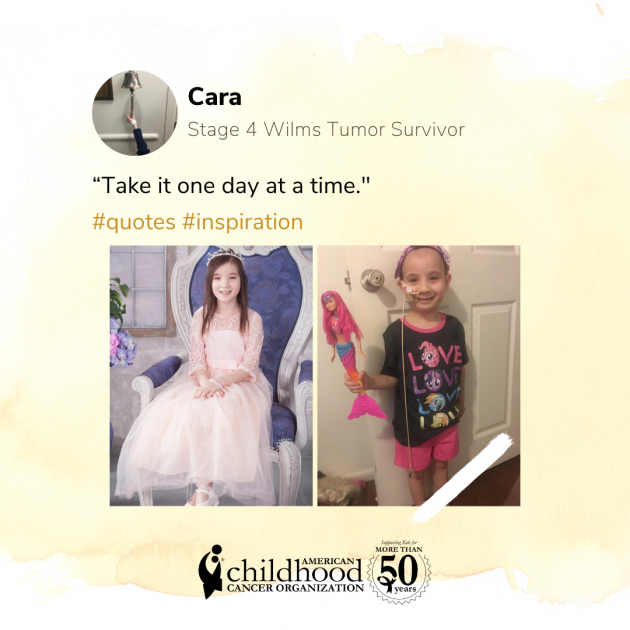 I noticed a bump coming out of the side of her stomach and we took her to urgent care. The doctor said it was some kind of mass or cyst and that we needed to take her to Phoenix Children's hospital right away. We were so worried and didn't know what it was. Our hearts were broken.
After diagnosis, treatment consisted of six months of chemotherapy and seven treatments of radiation on her left side. She had a five hour surgery to remove her kidney and tumor. 
I noticed her hair coming out in chunks about a month later and her appetite was suppressed. When nutritional drinks didn't work, we gave her a feeding tube. Cara was declared in remission in May of 2017 and her port was removed in August of 2017. She finished radiation and rang the bell in February 2017. 
Cara was only 4 years old when she found out she had cancer. She is an amazing little girl. We are so proud and honored to be her mom and dad. Cara is loving life and is in 3rd grade. She loves art and just being a kid,  she is our amazing superhero.
Read more stories here: https://www.acco.org/survivor-stories/