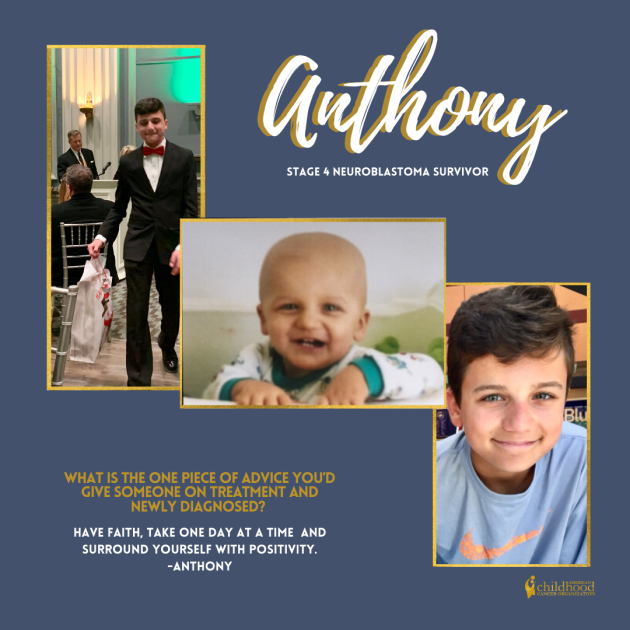 The story detailed below is an account written by Anthony's mother about his journey with cancer.
Anthony was just 8 months old when he was diagnosed. On February 9, 2004, Anthony was diagnosed with stage 4 neuroblastoma after experiencing cold and upper respiratory symptoms.
Treatment for Anthony was ten rounds of chemotherapy and a resection surgery. He was unable to tell his parents how he felt, so they had to use their instincts to make him feel better.
On June 8, 2020, Anthony will be turning 17 years old! He rang the bell on September 27, 2004 and hasn't looked back since. He lives out his life to the fullest and is currently in the 11th grade.
What is one piece of advice you give someone on treatment or newly diagnosed?
Have faith, take one day at a time and surround yourself with positivity.

Together, we can make a difference.
Donate today because kids can't fight cancer alone®.