WHO WE ARE
Advances in medical science over the past 100 years have led to a dramatic decrease in child mortality in the United States: clean drinking water and improved sanitation, the introduction of antibiotics, and vaccines for most common childhood diseases has made the death of a child in the United States a rarity—something you may hear about on the news, but not something that could happen to you or someone you love. Yet amidst all the amazing miracles of science that have made the death of a child so exceptional, there is one glaring omission: cancer. Childhood cancer remains the number one disease killer of children in the United States today, and the leading cause of death for children between the ages of 4 and 14 after unintended fatal accidents. Yet despite this sobering fact, childhood cancer remains a silent disease: hidden in the shadows of modern hospitals, left behind by modern miracle cures.
The American Childhood Cancer Organization is dedicated to fighting this last great disease killer of children. We are engaged in this ongoing struggle because we understand the emotional and physical toll childhood cancer takes on its victims and their families, because we ourselves have been touched by it. The ACCO (formerly known as Candlelighters) was founded by a talented and committed group of parents whose children were diagnosed with cancer at a time when surviving childhood cancer was nearly impossible. Since that day, we have grown from a small group of committed parents to one of the nation's largest, grassroots organizations dedicated to making the lives of children and families suffering from this disease and its long-term side effects easier, even as we work towards giving these children the benefit of one more miracle cure.
---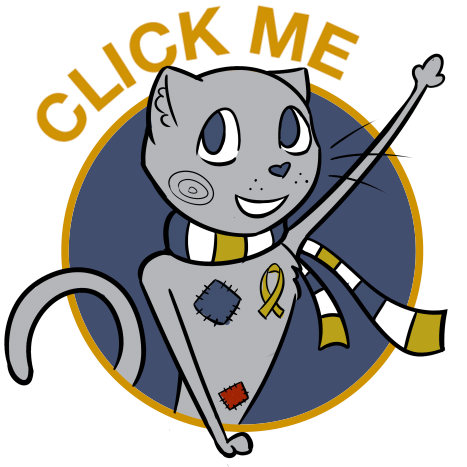 Looking for Help?
ACCO offers FREE books and resources for children with cancer and their families.
Click on the button to order your free resources!
---
From our Board of Directors and operating staff to our more than 40 local divisions across the country, we are:
Children and adolescents currently fighting cancer
Survivors of childhood and adolescent cancer
Bereaved families
Spouses, friends, and family of long term survivors
Health care professionals and educators who work with cancer patients and survivors
As our organization as grown to incorporate an ever-growing list of members and local divisions, our mandate has also grown, from a group dedicated solely to advocacy and awareness, to an organization committed to so much more. Our personal experience has shown us the critical need for high-quality, easily-accessible information for newly diagnosed families, the importance of on-the-ground emotional and financial support starting right from the moment families hear that first scary word "cancer", and the opportunity to make the journey through childhood cancer just a little bit easier for cancer's youngest warriors by offering resources specifically tailored for children and adolescents. If you are interested in learning more about the ACCO, who we are and what we do, we invite you to continue to scroll through our website:
---
Almost 2,000 children will die of cancer this year in the United States; in fact, only unintentional accidents will kill more children between the ages of 4 and 14.
It will take a committed effort on the part of everyone in our nation to finally defeat childhood cancer, but with your help, it can be done. We encourage you to join us, to become part of our nationwide army of warriors against childhood cancer, to help us give just one more child a better chance at a long, happy, healthy life! Because kids can't fight cancer alone!™
---