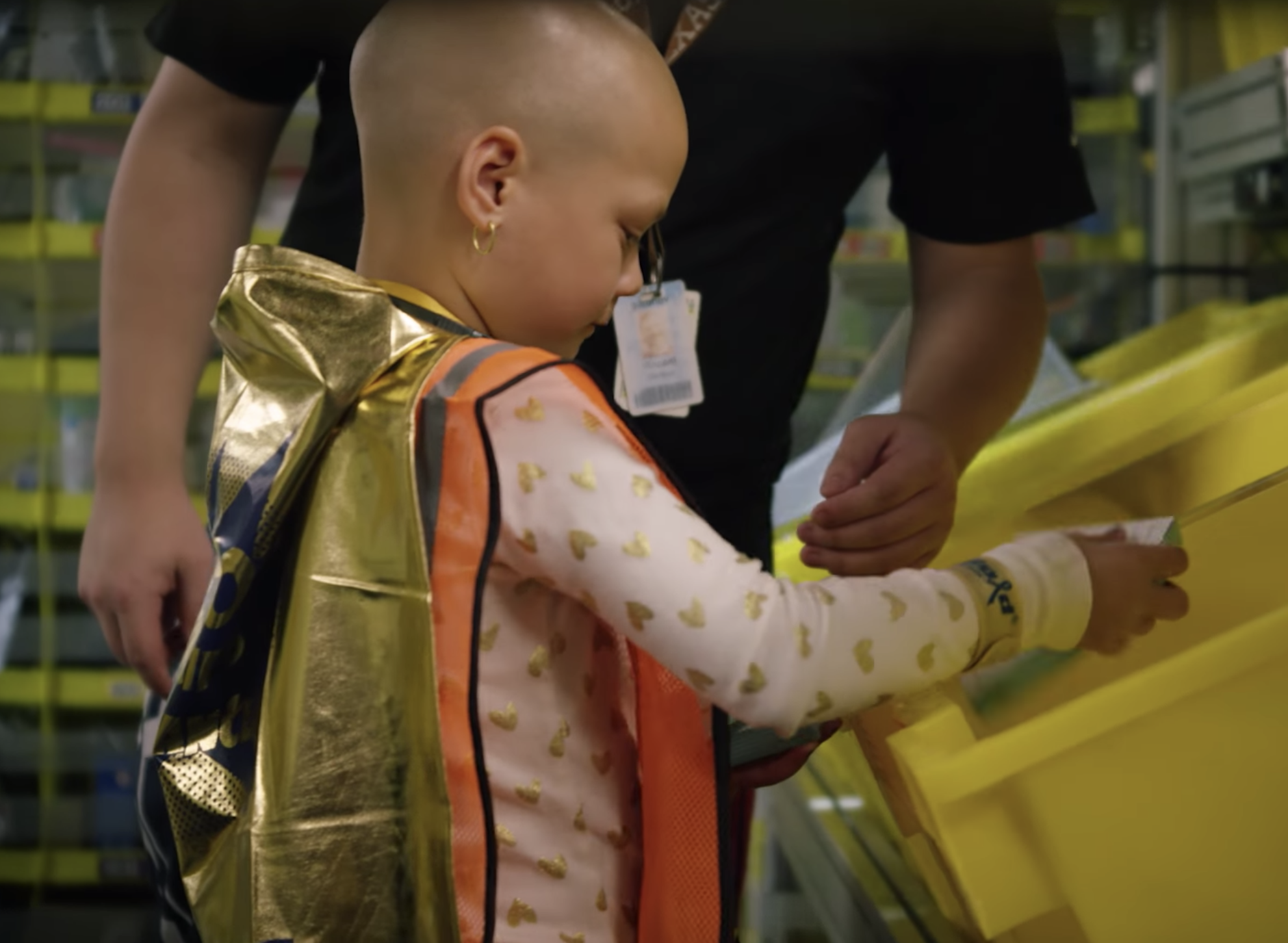 In collaboration with the American Childhood Cancer Organization, Amazon has chosen to once again GO GOLD® for the month of September to help raise awareness for young innovators battling cancer.
Children receiving a diagnosis of cancer may lose their hair but never lose their sense of childlike wonder and imagination. For many children affected by cancer these curiosities are fueled by expert knowledge of their medical treatment as well as technological interest spurred by long hospital stays and time spent in bed. Time spent playing outside may be limited, but their desire to build, imagine, innovate and create is limitless.
For years, Amazon has granted their support to ACCO and to cancer's littlest patients.
Easy Ways to GO GOLD® with Amazon
Amazon GOES GOLD® during the month of September and offers simple ways that you can support childhood cancer research.
Make a Quick Donation: Use your Alexa-enabled device to make a donation. Just say, "Alexa, make a donation to The American Childhood Cancer Organization."
Raise Awareness on Social Media: Take a photo with your gold box, the awareness-raising boxes that will be shipped with millions of Amazon orders in September, and post on social media using the hashtag #AmazonGoesGold to raise awareness.
Amazon Smile: Did you know if you select the American Childhood Cancer Organization as your charity, Amazon will donate 0.5% of your purchase price on millions of items? Start shopping for a good cause!
---
Amazon's Partnership with ACCO Through the Years
2021
A What About Kids?™ Triumph
Through our "What About Kids?™" initiative, ACCO addresses the disparity of state-level cancer funding between adult and childhood cancers. Our goal is to expand state level appropriations to $50 million for childhood cancer research. This is in addition to federal funding from the STAR Act and the White House Childhood Cancer Data Initiative Funding announced at State of the Union in 2019.
Regional Advocacy Officers Program
Amazon's ongoing support has allowed ACCO to hire three Regional Advocacy Officers, bringing local expertise and more hands on deck to our national advocacy initiatives.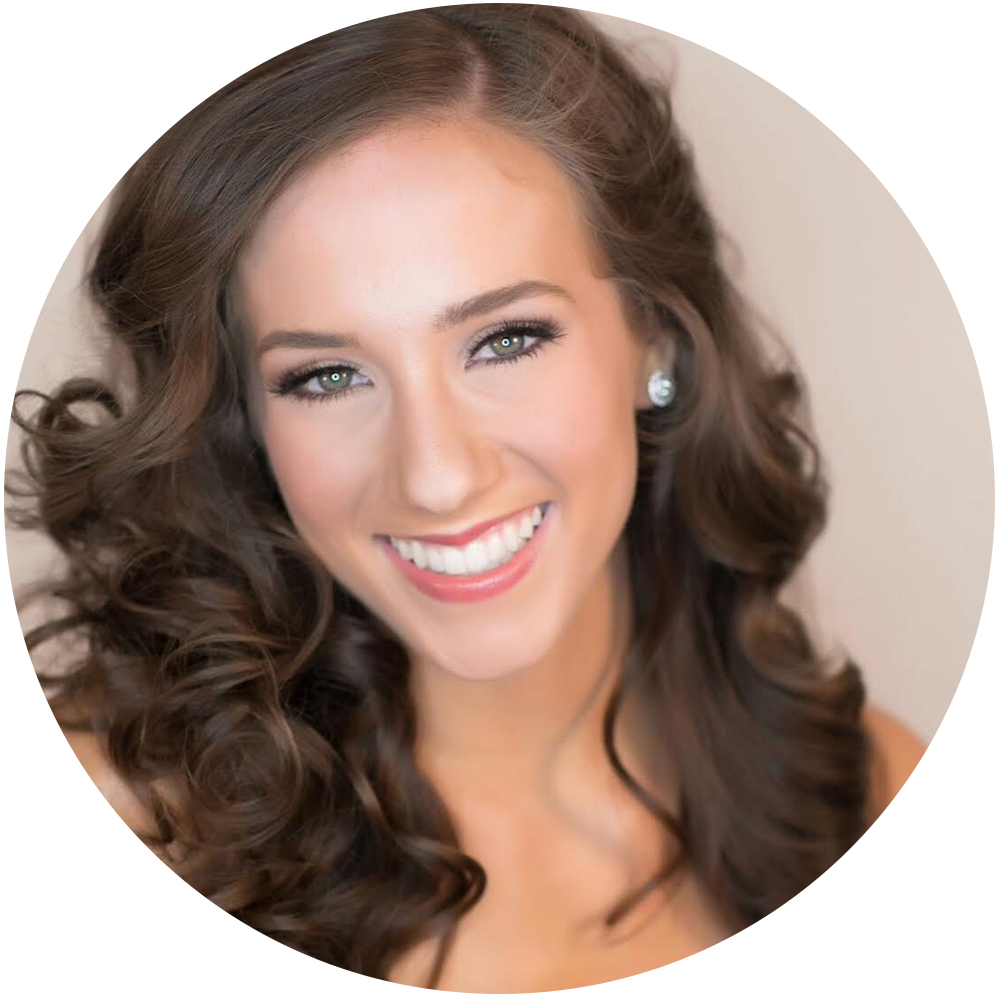 Hannah Adams
Regional Advocacy Ambassador
hadams@acco.org
Leanna Headley
Regional Advocacy Officer
leannaheadley@gmail.com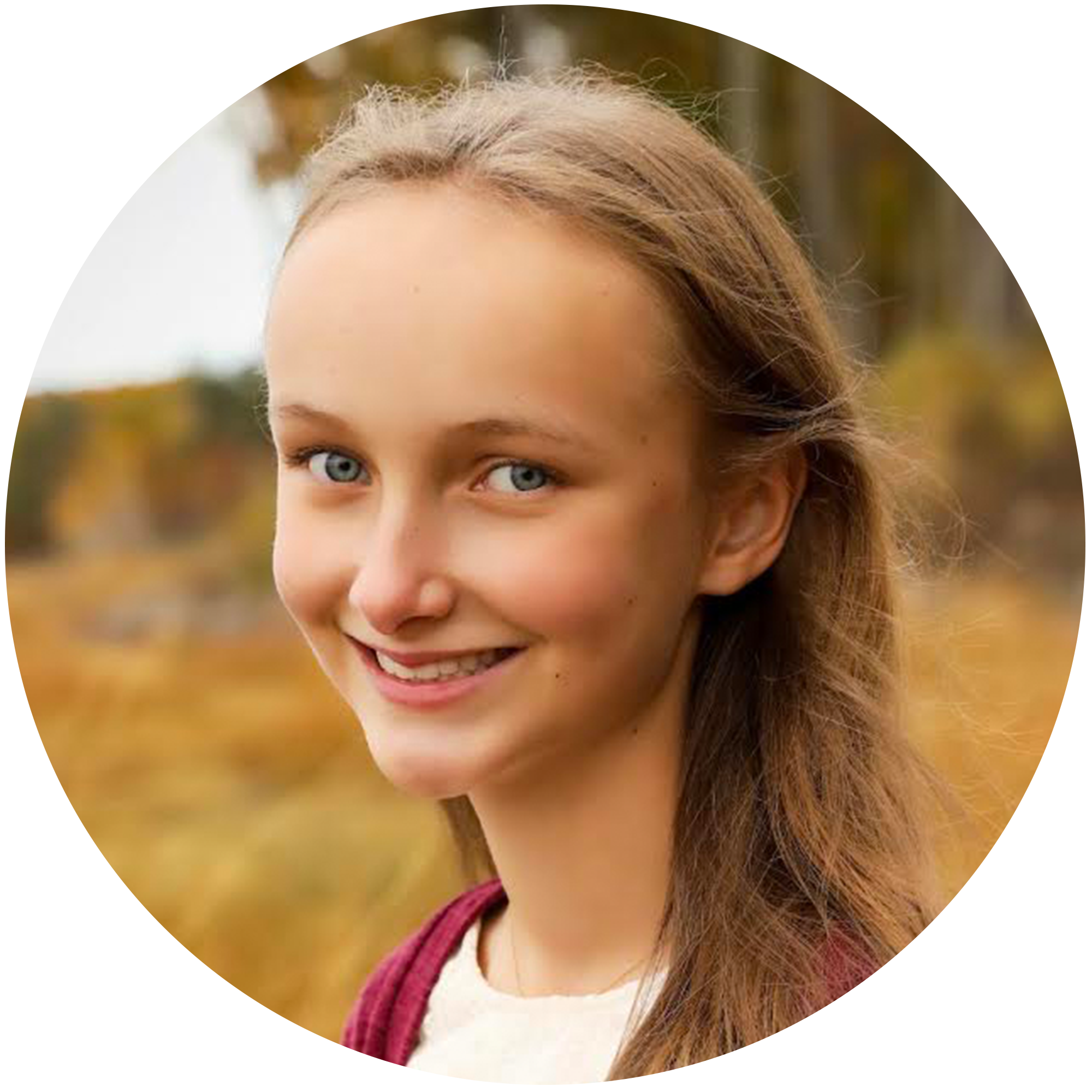 Amy Kindstedt
Regional Advocacy Ambassador
akindstedt@acco.org
Meet the Amazon Ambassadors!
Sofia and Trevor are both cancer warriors. This September, Sofia and Trevor are helping Amazon and ACCO raise awareness for warriors all across the country just like them. These kids are fighting hard, but they need adults fighting alongside them.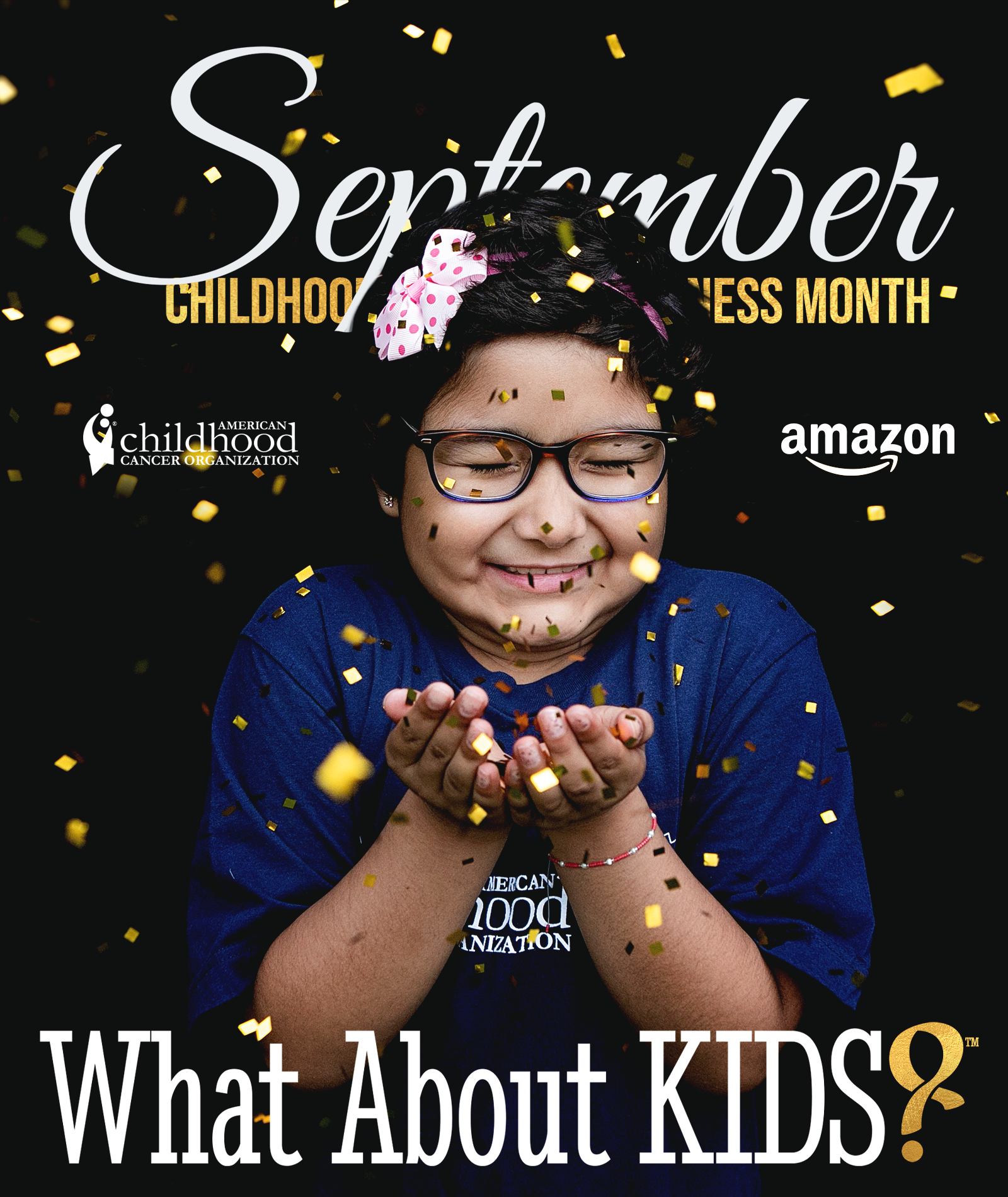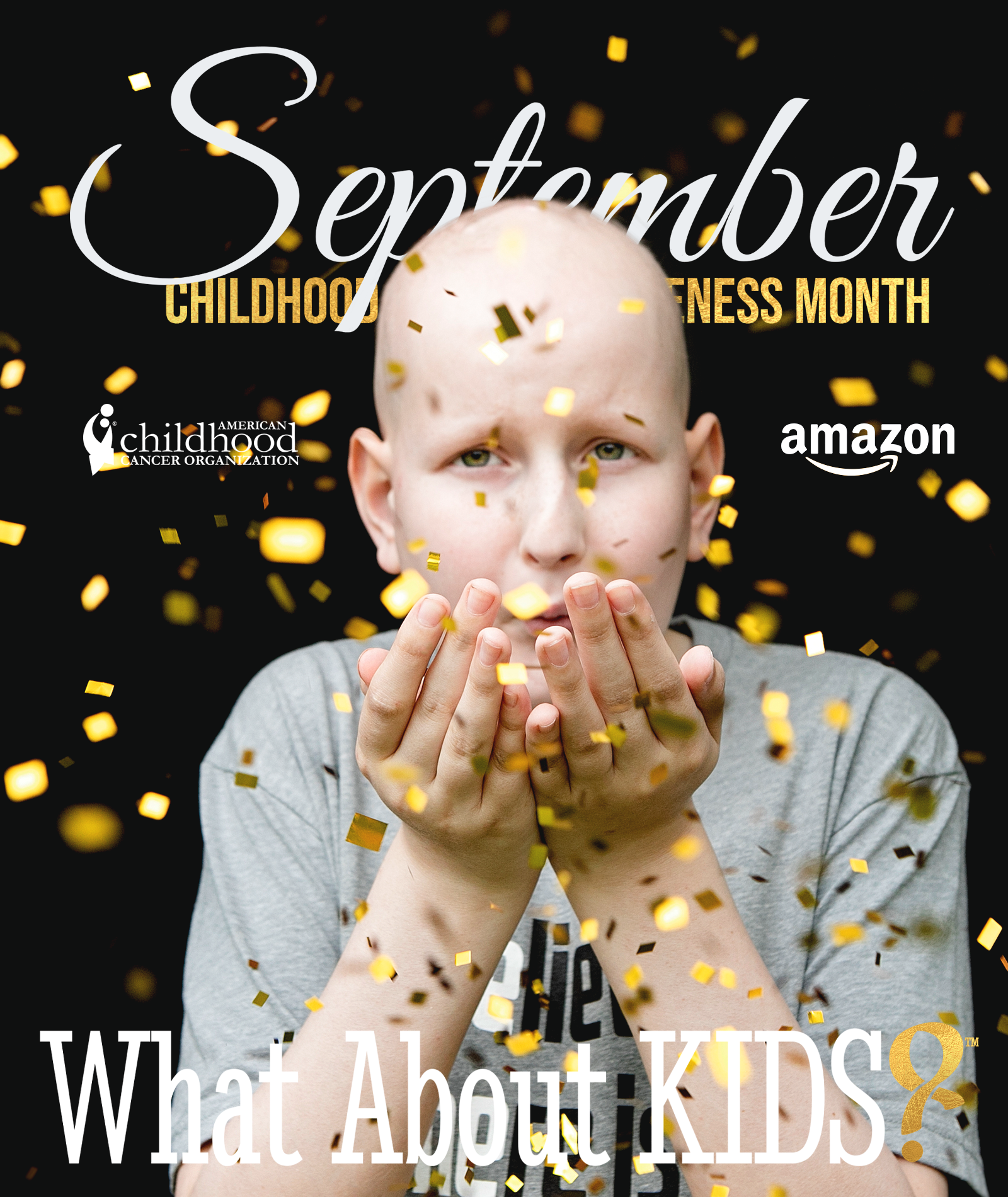 ---
2020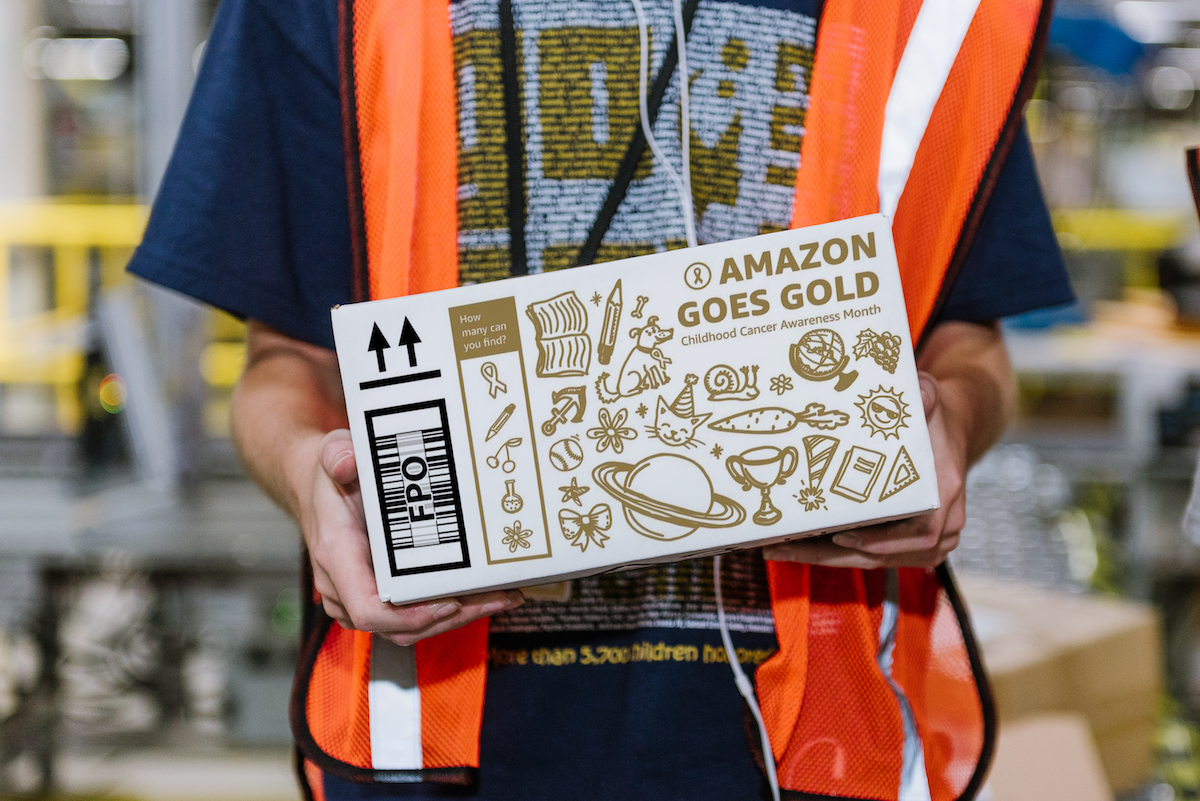 What About Kids?™ Gets off the Ground
In 2019, Amazon's support of "What About Kids?™" secured ongoing funding for childhood cancer research. With this crucial support, ACCO trained local advocates and worked with state legislators to appropriate more than $25 million new dollars for childhood cancer research in three states, including Kentucky, Pennsylvania and New Jersey! In the next year, ACCO will be expanding that success to 8 additional states. Once again in 2019, Amazonians around the world went PJammin® to raise awareness for childhood cancer.
This year marks the five year anniversary of the Amazon + ACCO GOES GOLD® partnership. In September alone, Amazon delivered 20 million Amazon GOES GOLD® boxes!
---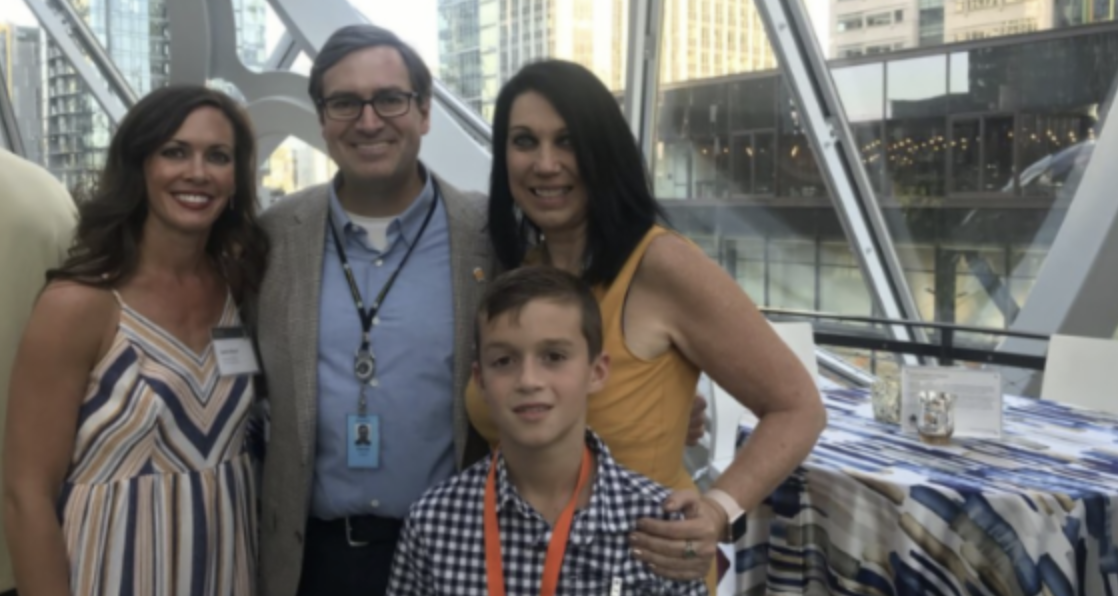 2019
Amazon GOES GOLD®
For the third year in a row, Amazonians were going gold and raising awareness for childhood cancer. Amazon lit up the spheres at the Seattle headquarters GOLD during the month of September. ACCO joined Amazon at their Fireside chat to discuss collaboration and support for childhood cancer advocacy and research.
---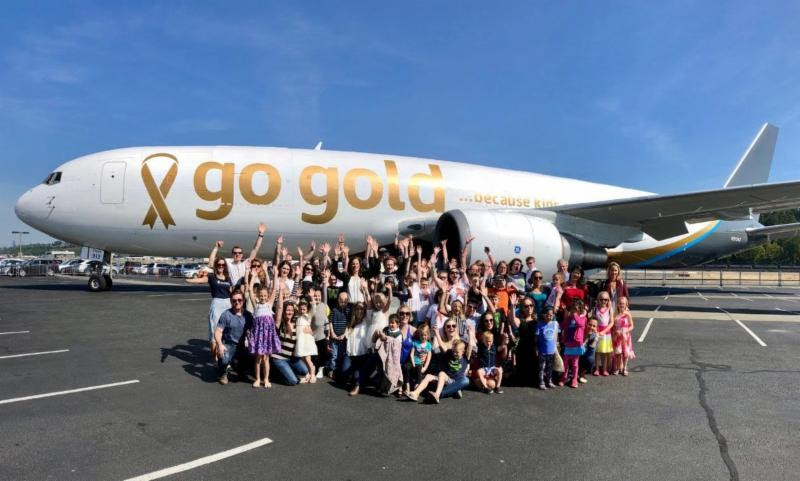 2018
The Gold Ribbon Takes to the Skies
Amazon unveiled the largest childhood cancer icon ever! The massive Amazon.com Prime Plane was emblazoned with a gold ribbon featuring the American Childhood Organization's registered tagline, "because kids can't fight cancer alone®!" The plane took to the skies and delivered packages all September long with special edition boxes featuring a gold ribbon international symbol of childhood cancer.

Camp Amazon
Throughout the month of September, Amazon hosted "Camp Amazon" activities in fulfillment centers across the United States to engage children diagnosed with cancer who demonstrate an interest in science, technology, engineering and mathematics (STEM). Each fulfillment center turned gold for the occasion and invited kids from local hospitals to see how Amazon robots deliver smiles to customers around the world.
Jeff Bezos is Pjammin®!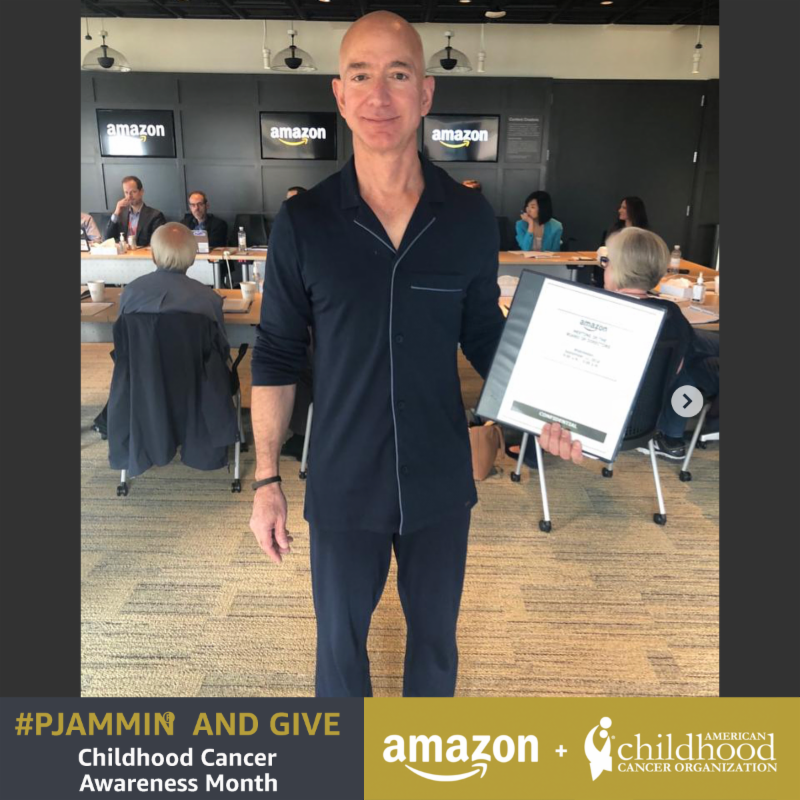 On September 12, 2018, Jeff Bezos, CEO of Amazon went PJammin® joining thousands of Amazonians to raise awareness of pjs as the battle uniform for children fighting cancer. He shared with his board, "September is Childhood Cancer Awareness Month and each year Amazon partners with the American Childhood Cancer Organization to raise awareness of childhood cancer – second leading cause of death for kids in the U.S. between ages 4 and 14. Today, Amazonians across the globe show their support by wearing their pajamas to work – also known as #PJammin….Never have I been more comfortable at an Amazon board meeting!"
22 Countries joined in on the fun and this post received more than 81,000 likes enabling social media followers a greater awareness of childhood cancer. The 2018 Amazon + ACCO Childhood Cancer Awareness Month campaign is the global giant's most successful community engagement initiative in the history of the company.
---
2017
Starting a GO GOLD® Tradition
Amazon donated $1M to ACCO to fund initiatives that provide educational, financial and emotional support to kids and their families. As part of the GO GOLD® campaign, Amazon delivered 10 million boxes featuring gold ribbons enabling customers to join in the fight – one box at a time. Amazon invited kids who have been affected by cancer to learn more about the magic of Amazon innovation in a guided tour of the fulfillment center.