AWARENESS & ADVOCACY
Thanks to advances in modern technology, efforts to raise awareness and advocate for social change in 2015 have far-reaching impacts that would have been logistically impossible just 10-20 years ago. Childhood cancer awareness and advocacy campaigns powered by social media facilitate the ACCO's ability to instantly interact with people all over the world. Digital technology provides busy individuals with a variety of convenient opportunities to get involved and support pediatric cancer awareness efforts while they are on the go (via their smartphone or laptop) or from the comfort of their home.
Social media is a powerful weapon in the fight against childhood cancer because it allows us to transcend geographical limitations and facilitates the creation of an online community who share a common goal (curing all forms of childhood cancer). As the collective online presence expands, individuals begin to realize that true change is possible, which then inspires further activism and involvement.
Children with cancer spend much of their time at the hospital or traveling to and from seemingly endless medical appointments—social media empowers these children and their families by giving them a public arena to share their daily pain and struggles. Digital technology allows even the littlest voices to be heard all over the world and provides a powerful way for children with cancer to fight for their lives from the confines of a hospital bed.
Social media also gives the public an opportunity to see the human faces behind childhood cancer statistics. Reading that "91,250 children around the world die of cancer every day" may be impactful, but seeing the pictures of a terminally ill child with cancer and learning about the day-to-day struggles of his or her family on a blog or social media posting touches us at the most basic, empathic level of our humanity—where true social change begins.
---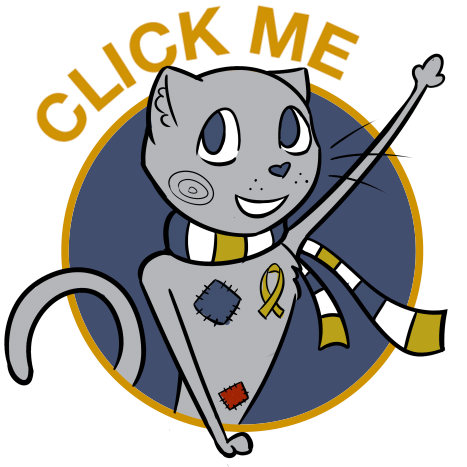 Looking for Help?
ACCO offers FREE books and resources for children with cancer and their families.
Click on the button to order your free resources!
---
The ACCO is constantly working on new, innovative ways to raise awareness about pediatric cancer and spreading the message about the dire need to increase funding for childhood cancer research. Many of our awareness/advocacy campaigns utilize digital technology to encourage participation and activism via social media forums/outlets, including, but not limited to:
Signing an E-petition
Donating online
Changing Facebook/twitter profile images to the gold ribbon—the universal symbol for Childhood Cancer Awareness
Emailing or tweeting congressional representatives
Posting about childhood cancer advocacy efforts on social media outlets (Twitter, Facebook, blogs)
Informing the public about upcoming ACCO events/fundraisers/volunteer opportunities
As you will see from our ongoing awareness and advocacy efforts listed below, the ACCO is committed to keeping up with digital technology and social media trends in order to encourage involvement from the greatest number of supporters. The momentum gained from our successful social media campaigns reinforces and strengthens our advocacy efforts, allowing us to present government officials with indisputable evidence of the widespread popular support for our cause and proof that childhood cancer research initiatives can no longer be overlooked.
More children in the United States lose their lives to childhood cancer than to any other disease. Childhood cancer claims more lives than asthma, diabetes, AIDS, cystic fibrosis, and congenital defects combined.
Research saves lives. Please join us to fund crucial research to cure all forms of childhood cancer.