MEET THE TEAM BEHIND ACCO
Since 1970 American Childhood Cancer Organization has been respected as an essential and integral provider of programs and services required by families of children and adolescents with cancer across the country. Together with our local affiliates, we address the critical needs that families face today. We believe strongly that families need accurate information, advocacy, and support from the first day of diagnosis through the rest of the child s life. As a grassroots leader in the childhood cancer community, it is our responsibility to speak for the needs of the families and survivors, and to help shape policy, research and programs on the national level that impact the lives of families today and tomorrow.
Our organization was founded by a talented and committed group of parents of children with cancer, and we have placed a priority on ensuring that those making policy decisions today understand what a family goes through when their child has been diagnosed with cancer. Over two-thirds of our organization s Board of Directors and staff are either survivors or a direct family member of a child or adolescent who had cancer. We understand personally that this is a family disease and it is a disease that impacts the family for life. The board and staff of ACCO are committed to serving our community until the day no child dies or is left with life-long effects from this devastating disease.
---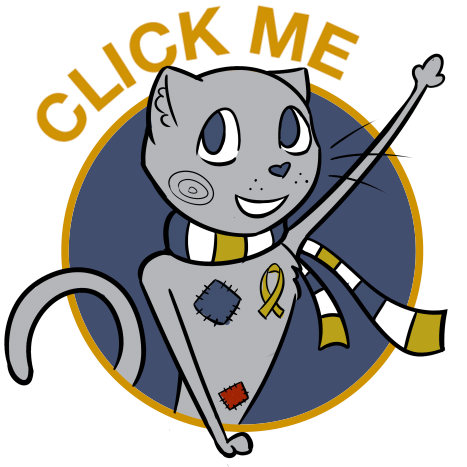 Looking for Help?
ACCO offers FREE books and resources for children with cancer and their families.
Click on the button to order your free resources!
---
Board Members
Ken Wegner, President
Mr. Ken Wegner is President of the Jel Sert Company and father of a childhood cancer survivor. Mr. Wegner is the grandson of Jel Sert founders Charles and Lillian Wegner and has worked at Jel Sert since 1985.  A graduate of Denison University in Granville, Ohio, Mr. Wegner has a long and noted history of charitable and philanthropic endeavors, including serving as Chairman of the Elmhurst Memorial Hospital Foundation Board, a board member at the Max McGraw Wildlife Foundation, and membership in WPO – Chicago.
Mr. Wegner's partnership with ACCO began in 2008 with the introduction of two incredibly important programs in support of childhood cancer awareness.  First, Jel Sert began proudly displaying the gold ribbon, the internationally-recognized awareness symbol for childhood cancer, as well as information about ACCO on their Fla-Vor-Ice freezer pops.  Jel Sert's support for the Gold Ribbons for Childhood Cancer Awareness now extends to many more of their packaging, including Otter Pops and Pop-Ice.  Second, Jel Sert founded the Take a Pop, Share a Smile program. Recognizing that freezer pops play a critical role in easing the pain of mouth sores, keeping children hydrated, and alleviating many other negative side effects of cancer treatment, Jel Sert generously donates freezers and a continuous supply of freezer pops to cancer treatment centers across the United States. Jel Sert's ongoing partnership with the ACCO and support of the ACCO's mission to raise awareness about this disease became personal for Mr. Wegner when his teenage son was diagnosed with cancer in 2011.
---
Janine Lynne, Vice President

Janine has been a board member of ACCO since 2003 and is grateful for the opportunity to be part of the largest national grassroots nonprofit organization dedicated to improving the lives of children and adolescents with cancer. Her teenage son is a survivor of acute lymphoblastic leukemia. Janine has worked and volunteered as a child advocate in many capacities over 20 years with a special interest in children with special needs. She has a B.S. in Child Development and Family Studies from Montana State University and pursued graduate work in psychology and education. She currently lives in Hawaii.
---
Ken Phillips, Treasurer

Ken is a retired Air Force Officer of 23 years and following that retired from Computer Sciences Corporation after an additional 20 years of service. He holds a Bachelor of Science degree in Mathematics from the University of Massachusetts at Amherst, MA. Ken as been on the Board of Directors of CCCF since 1994, and has held the office of Treasurer since 1995. He and his wife Marie were active on the Board of Directors of Candlelighters affiliate Candlelighters of Southern Colorado, Colorado Springs, CO from 1990 to 2004, at which time they moved to Spirit Lake in North Idaho. Currently, Ken also attends and supports the monthly Board of Directors meetings of Candlelighters of the Inland Northwest in Spokane, Washington, in addition to supporting their activities throughout the year. Ken and Marie are bereaved grandparents. Their precious granddaughter died from acute myelogenous leukemia.
---
Judy Mendoza, Member
Judy

 Mendoza grew up in Lafayette, IN, where she obtained a Bachelor's Degree in Education from Indiana University in May 1993. Subsequent teaching jobs led her to the corporate world of an education publishing company and then to the formation of her own free-lance education business. In February 2007, Judy and her husband Michael's lives changed forever. It was then when they learned that their three-and-a-half-year-old daughter had Stage IV neuroblastoma. After supporting her daughter Abigail through six cycles of high dose chemotherapy, followed by a stem cell transplant, twelve radiation sessions, and a very rough clinical trial with monoclonal antibodies, Judy now regards herself as a proud Cancer Mom on a Mission. Judy lives by the premise that she continues to teach her children to never give up! Judy is active in raising awareness of the gold ribbon for childhood cancer.
---
Steve Payne, Member

Steve Payne is an active board member and father to Kristin, a stage IV neuroblastoma survivor diagnosed at a mere seven months old. Being an active part of the ACCO board, he is able to support those children, families, and professionals nationwide who battle this dreaded disease until a cure is found. Steve works for IBM and served as president in 2003 & 2004.
---
Jeff Walters, Member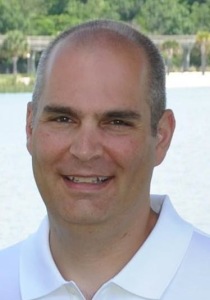 Jeff Walters is a Senior Director in the Commercial & Consumer Products division of Acumen Solutions where he is responsible for the delivery of business and technology consulting services to the Educational Services and Non-Profit Sectors. In his professional career, Jeff helps organizations to maximize their efficiency and impact and he brings that same passion to his work with ACCO. Jeff holds a Masters of Business Administration from the Lally School of Management and Technology at Rensselear Polytechnic Institute and a Bachelor of Science in Aerospace Engineering from Pennsylvania State University. Jeff and his wife Valeria live in Chantilly, Virginia with their two daughters.
---
Dr. Greg Aune, MD, PHD, Member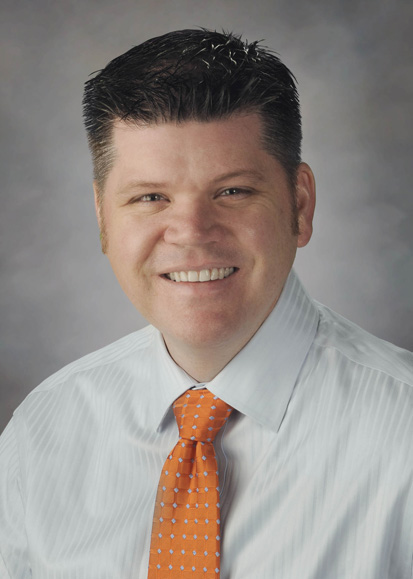 Dr. Greg Aune's interest in pediatric oncology began at age 16 when he was diagnosed with Hodgkin's lymphoma. The experiences he encountered as a patient initiated a path towards a research and clinical career aimed at developing less toxic chemotherapy regimens. His experience as a long-term survivor included open-heart surgery at age 35 to replace his aortic valve and bypass three blocked coronary arteries that were damaged by his teenage cancer therapies. His training to become a successful physician scientist and pediatric oncologist has included time spent at some of the most well-respected oncology institutions in the United States including, M.D. Anderson Cancer Center, the National Cancer Institute, and Johns Hopkins Hospital.
Dr. Aune, MD, PHD directs the Greehey Children's Cancer Research Institute Shared Resource for Cardiac Function Assessment. In the laboratory setting, Dr. Aune has a wide range of experience in the laboratory approaches to investigate tumor biology and experimental therapeutics. Most recently he has applied this existing knowledge to both the in vitro and in vivo studies of the cardiovascular system from the level of the cardiac fibroblast to global cardiac function. His laboratory has successfully developed a novel pediatric mouse model of anthracycline-induced cardiac toxicity.
Dr. Aune is also the Director of Survivorship Research for the South Texas Pediatric Cancer Survivorship program at University Hospital. In this role, he serves as co-principal investigator and clinical director of the first investigator-initiated survivorship study in the South Texas region. His expertise in the clinical arena is further supported by two recent appointments to national task forces focusing on the cardiac effects of chemotherapy and radiation—National Cancer Institute Community Cardiotoxicity Task Force and the Children's Oncology Cardiometabolic Task Force. Most recently, Dr. Aune was appointed to the National Cancer Institute Council of Research Advocates (NCRA) which was announced at a White House briefing on childhood cancer.
http://childhoodcancer-mccaul.house.gov/press-release/caucus-applauds-nci-naming-pediatric-oncologist-its-council-research-advocates

---
ACCO Staff Members
---
Ruth I. Hoffman MPH, Chief Executive Officer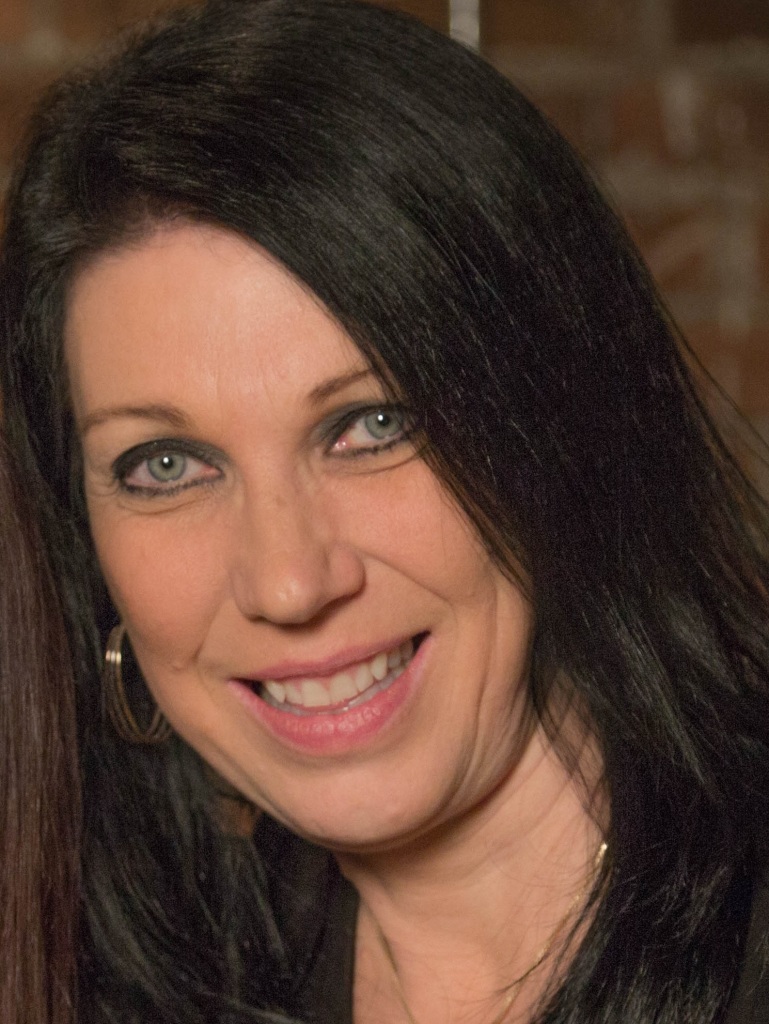 Ruth is the mother of eight children, including 34-year-old Naomi, who is a 27-year survivor of Acute Myeloid Leukemia (M5), and a radiation-induced secondary cancer. Since 1999, Ruth has been the Executive Director of the National office of the American Childhood Cancer Organization. She also serves as the Vice-chair of Childhood Cancer International where she works on global childhood cancer initiatives.
Ruth has participated as a patient representative for the FDA where she has served on ODAC as well as the pediatric subcommittee of ODAC. She represents childhood cancer on C-Change, serves on the Alliance for Childhood Cancer and is a member of the steering committee of My Child Matters—an international initiative helping children with cancer in developing countries.
Ruth's leadership has resulted in the publication of twelve books for children with cancer, their family members and school teachers. She is author of three journals―one for children diagnosed with cancer, one for teens and the other for parents. She is editor of three comprehensive books including Educating the Child with Cancer, Understanding the Journey, A Parent's Guide to DIPG and A Parent's Guide to Enhancing Qualify of Life in Children with Cancer. More than 10,000 copies of these books are provided without charge to children with cancer and their families across the U.S. each year.
Ms. Hoffman has personally responded to thousands of requests for childhood cancer information. She is co-founder of America's largest childhood cancer awareness event entitled "Light Up the Holidays with Hope." Ms. Hoffman is the proud recipient of the Leukemia and Lymphoma Society's Tree of Life Award which honors an individual who has played a major or lasting role, with national impact in improving the quality of life for patients with cancer and their families.
Ruth received her BA in psychology, and her Bachelors of Education from the University of Western Ontario, Canada, and is a graduate of the Masters of Public Health Program at George Washington University's School of Medicine.
---
Jamie Bloyd, Director of Government Affairs and External Relations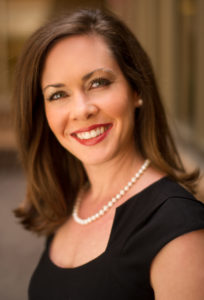 With nearly fifteen years of public policy, advocacy, political and civic experience, Jamie formed Jamie Ennis Bloyd Consulting, LLC at the start of 2012 to focus on the most prominent issues of this generation – health care reform, human wellness, health innovation and scientific advancements.
Jamie's distinctive work on the Kentucky "statewide smoke-free public places" campaign began in 2008, serving as Kentucky public advocacy manager for the American Heart Association.  In this role, she managed public relations and public awareness on successful local ordinance changes building a network of connections with local elected officials throughout the Commonwealth. Jamie served as Grassroots Director for the statewide Smoke-Free Kentucky campaign, coordinating support of over 500+ organizations and building a statewide system of champions resulting in a historic vote out of the Kentucky House of Representatives – a major achievement in a tobacco stronghold state.
In the last four Kentucky General Assembly sessions, Jamie has been instrumental in forging a compromise between doctors and physician assistants building a new model of collaboration among medical stakeholders hailed as a breakthrough in state law and health care progress to solve the crisis level provider shortage many areas of the state are facing. Jamie has also championed causes for the KY Academy of Eye Physicians and Surgeons, KY American Chapter of Emergency Room Physicians, and the National Alliance on Mental Illness.
In 2014, in the middle of the legislative session, Jamie's family was devastated by the diagnosis of her 5-year old son Paxton with stage 4 Burkitts' Lymphoma Leukemia. In 2015,  Jamie led the charge with Kentucky State Senator Max Wise to pass Kentucky's first-ever pediatric cancer legislation – defeating an end of session amendment by amassing a petition of over 4,000 signatures in less than a week, nearly 15,000 Facebook followers, thousands of direct constituent contacts to legislators and crucial media hits.    Jamie was then appointed by Governor Steve Beshear to the KY Pediatric Cancer Research Trust Fund board.
Jamie is the mother of three children and is a graduate from the University of Kentucky with a Master's in Public Administration from Eastern Kentucky University.
---
For more information about American Childhood Cancer Organization (ACCO) Click Here