MEET THE TEAM BEHIND ACCO
Since 1970 American Childhood Cancer Organization has been respected as an essential and integral provider of programs and services required by families of children and adolescents with cancer across the country. Together with our local affiliates, we address the critical needs that families face today. We believe strongly that families need accurate information, advocacy, and support from the first day of diagnosis through the rest of the child s life. As a grassroots leader in the childhood cancer community, it is our responsibility to speak for the needs of the families and survivors, and to help shape policy, research and programs on the national level that impact the lives of families today and tomorrow.
Our organization was founded by a talented and committed group of parents of children with cancer, and we have placed a priority on ensuring that those making policy decisions today understand what a family goes through when their child has been diagnosed with cancer. Over two-thirds of our organization s Board of Directors and staff are either survivors or a direct family member of a child or adolescent who had cancer. We understand personally that this is a family disease and it is a disease that impacts the family for life. The board and staff of ACCO are committed to serving our community until the day no child dies or is left with life-long effects from this devastating disease.
---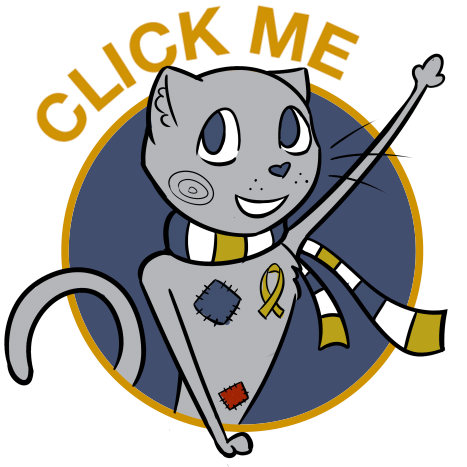 Looking for Help?
ACCO offers FREE books and resources for children with cancer and their families.
Click on the button to order your free resources!
---
Board Members
Ken Wegner, President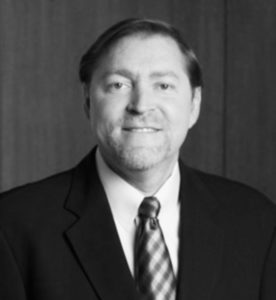 Mr. Ken Wegner is President of the Jel Sert Company and father of a childhood cancer survivor. Mr. Wegner is the grandson of Jel Sert founders Charles and Lillian Wegner and has worked at Jel Sert since 1985.  A graduate of Denison University in Granville, Ohio, Mr. Wegner has a long and noted history of charitable and philanthropic endeavors, including serving as Chairman of the Elmhurst Memorial Hospital Foundation Board, a board member at the Max McGraw Wildlife Foundation, and membership in WPO – Chicago.
Mr. Wegner's partnership with ACCO began in 2008 with the introduction of two incredibly important programs in support of childhood cancer awareness.  First, Jel Sert began proudly displaying the gold ribbon, the internationally-recognized awareness symbol for childhood cancer, as well as information about ACCO on their Fla-Vor-Ice freezer pops.  Jel Sert's support for the Gold Ribbons for Childhood Cancer Awareness now extends to many more of their packaging, including Otter Pops and Pop-Ice.  Second, Jel Sert founded the Take a Pop, Share a Smile program. Recognizing that freezer pops play a critical role in easing the pain of mouth sores, keeping children hydrated, and alleviating many other negative side effects of cancer treatment, Jel Sert generously donates freezers and a continuous supply of freezer pops to cancer treatment centers across the United States. Jel Sert's ongoing partnership with the ACCO and support of the ACCO's mission to raise awareness about this disease became personal for Mr. Wegner when his teenage son was diagnosed with cancer in 2011.
---
Janine Lynne, Vice President

Janine has been a board member of ACCO since 2003 and is grateful for the opportunity to be part of the largest national grassroots nonprofit organization dedicated to improving the lives of children and adolescents with cancer. Her teenage son is a survivor of acute lymphoblastic leukemia. Janine has worked and volunteered as a child advocate in many capacities over 20 years with a special interest in children with special needs. She has a B.S. in Child Development and Family Studies from Montana State University and pursued graduate work in psychology and education. She currently lives in Hawaii.
---
Lori Bottoms, Treasurer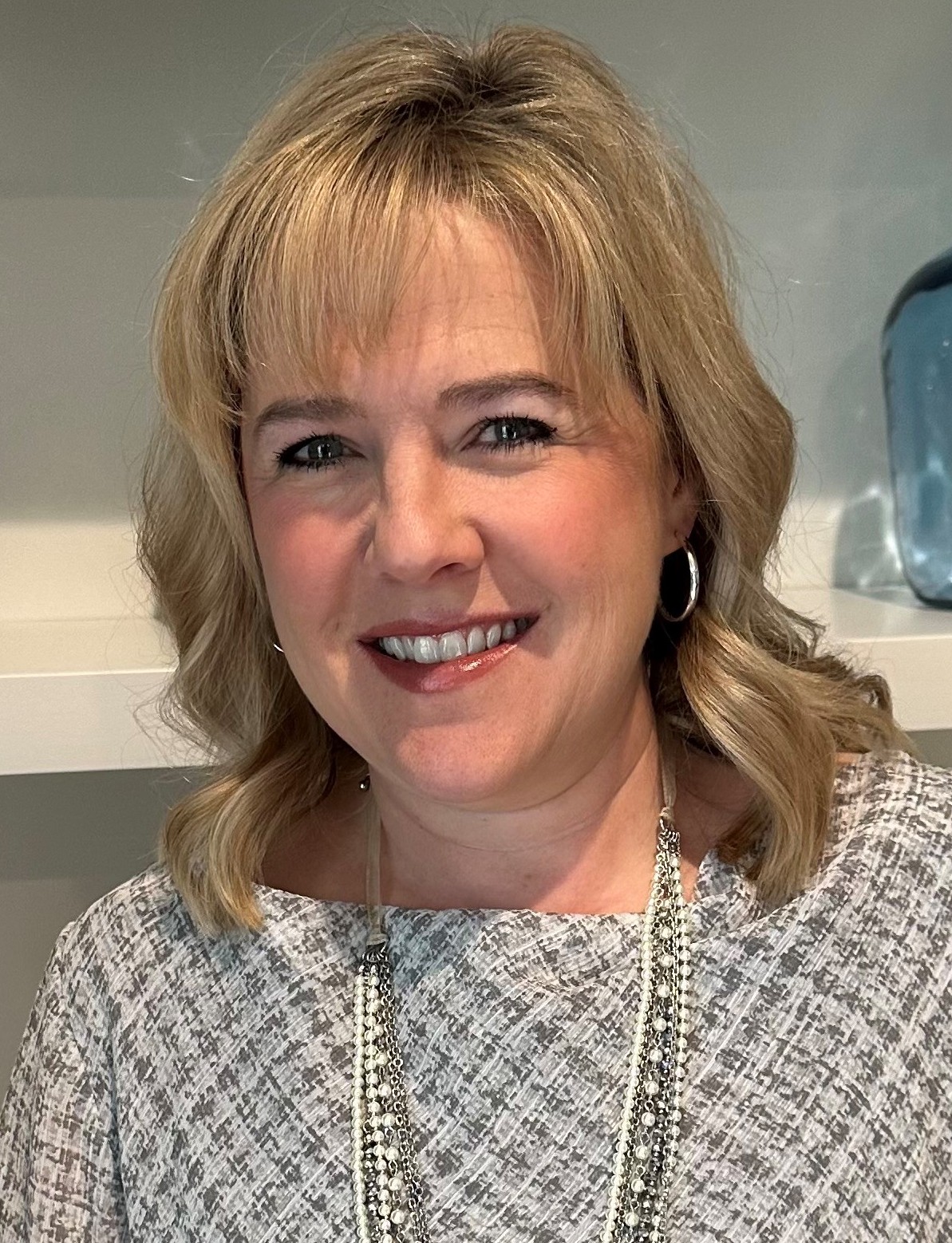 Lori Bottoms is the Chief Financial Officer of the Jel Sert Company. Prior to joining Jel Sert, Lori was the CFO of private equity-owned companies Peacock Foods (now owned by Hearthside Food), and Audio Visual Services Corporation (PSAV). Lori is a CPA, with a B.S. in Accounting from Northern Illinois University and an MBA from the Kellogg Graduate School of Management at Northwestern University. Lori previously served on the boards of the DuPage County Health Department, Snack it Forward, and Foodstirs. Outside of work, she is the mother to three boys and has been a volunteer with various children and middle school Christian ministries. In attending several Pjammin events over the past years at Jel Sert, Lori witnessed firsthand the great work that is done by ACCO, as well as the unique needs of children with cancer and their families. She brings her passion to help children with special needs as a contributing member of ACCO, as well as her expertise as a CFO to the position of treasurer.
---
Dr. Greg Aune, MD, PHD, Member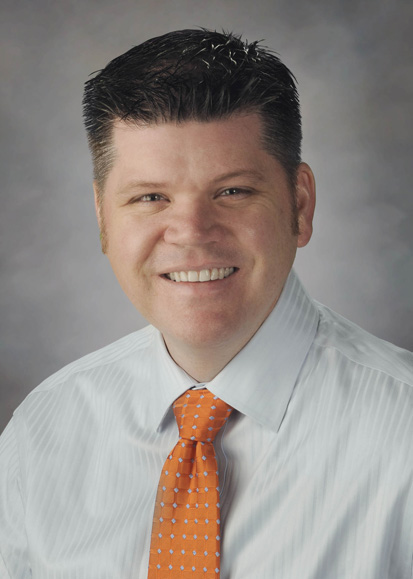 Dr. Greg Aune's interest in pediatric oncology began at age 16 when he was diagnosed with Hodgkin's lymphoma. The experiences he encountered as a patient initiated a path towards a research and clinical career aimed at developing less toxic chemotherapy regimens. His experience as a long-term survivor included open-heart surgery at age 35 to replace his aortic valve and bypass three blocked coronary arteries that were damaged by his teenage cancer therapies. His training to become a successful physician scientist and pediatric oncologist has included time spent at some of the most well-respected oncology institutions in the United States including, M.D. Anderson Cancer Center, the National Cancer Institute, and Johns Hopkins Hospital.
Dr. Aune, MD, PHD directs the Greehey Children's Cancer Research Institute Shared Resource for Cardiac Function Assessment. In the laboratory setting, Dr. Aune has a wide range of experience in the laboratory approaches to investigate tumor biology and experimental therapeutics. Most recently he has applied this existing knowledge to both the in vitro and in vivo studies of the cardiovascular system from the level of the cardiac fibroblast to global cardiac function. His laboratory has successfully developed a novel pediatric mouse model of anthracycline-induced cardiac toxicity.
Dr. Aune is also the Director of Survivorship Research for the South Texas Pediatric Cancer Survivorship program at University Hospital. In this role, he serves as co-principal investigator and clinical director of the first investigator-initiated survivorship study in the South Texas region. His expertise in the clinical arena is further supported by two recent appointments to national task forces focusing on the cardiac effects of chemotherapy and radiation—National Cancer Institute Community Cardiotoxicity Task Force and the Children's Oncology Cardiometabolic Task Force. Most recently, Dr. Aune was appointed to the National Cancer Institute Council of Research Advocates (NCRA) which was announced at a White House briefing on childhood cancer.
http://childhoodcancer-mccaul.house.gov/press-release/caucus-applauds-nci-naming-pediatric-oncologist-its-council-research-advocates

---
Rob Biodrowski, Member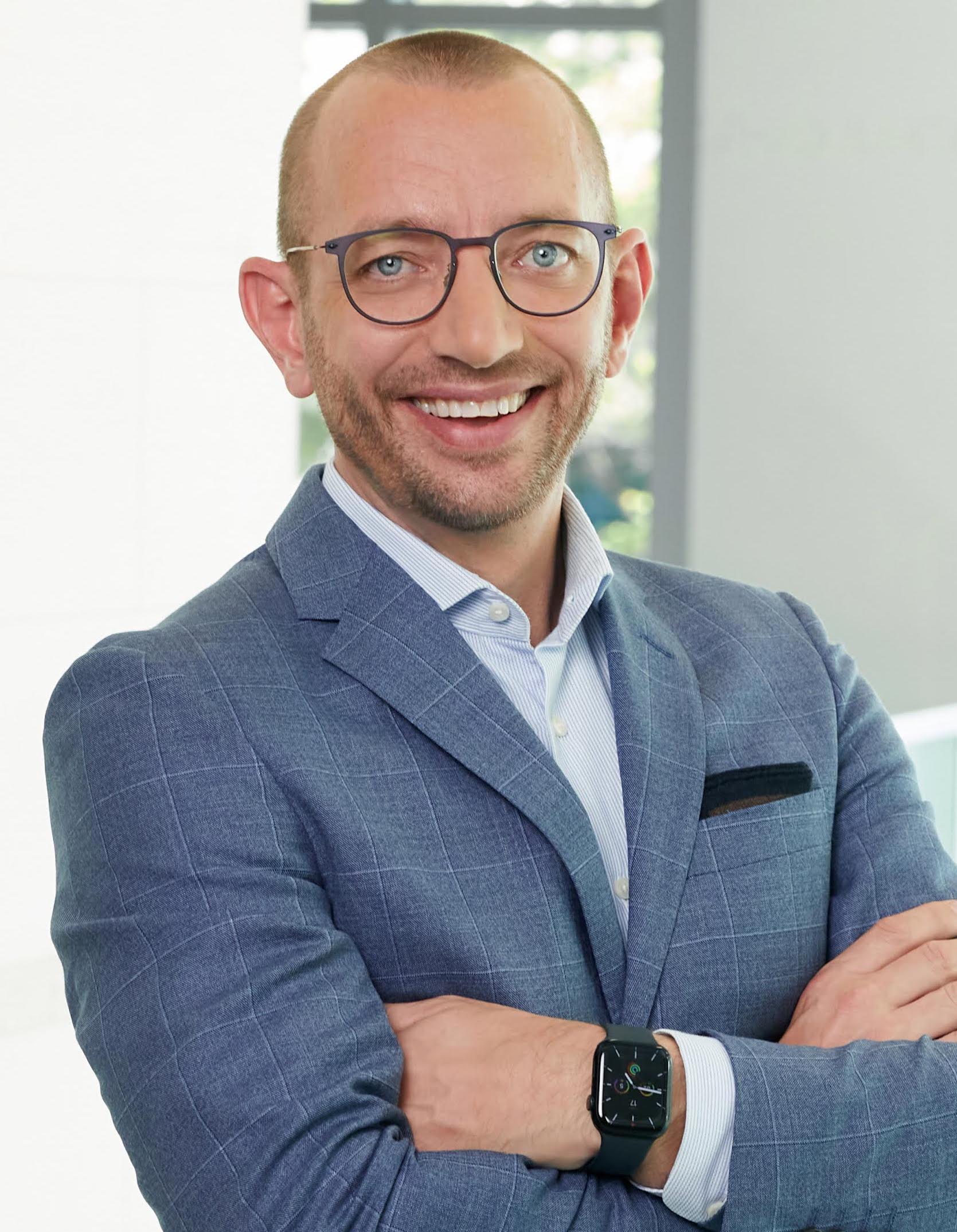 Rob Biodrowski is Managing Director and Head of Regional Investment Banking Coverage for Wells Fargo & Company. Rob manages the investment banking business generated out of 12 regional offices throughout the U.S. largely driven by the partnership with Commercial Banking and Wealth & Investment Management. Rob also maintains regional client coverage responsibilities across the Midwest.
Rob has more than 20 years of experience in financial services managing investment banking priorities. Rob rejoined Wells Fargo from Citigroup, where he was head of Midwest Investment Banking and also led the middle market investment banking coverage effort across North America.
Rob's commitment to ACCO's mission is deeply embedded in his own personal experience as the father of a childhood cancer survivor who was diagnosed at one year of age. With more than 20 years of executive leadership, Rob is committed to supporting ACCO's current initiatives, and to bringing new ideas and collaborations to the board and ACCO team.
---
Judy Mendoza, Member

Judy Mendoza grew up in Lafayette, IN, where she obtained a Bachelor's Degree in Education from Indiana University in May 1993. Subsequent teaching jobs led her to the corporate world of an education publishing company and then to the formation of her own free-lance education business. In February 2007, Judy and her husband Michael's lives changed forever. It was then when they learned that their three-and-a-half-year-old daughter had Stage IV neuroblastoma. After supporting her daughter Abigail through six cycles of high dose chemotherapy, followed by a stem cell transplant, twelve radiation sessions, and a very rough clinical trial with monoclonal antibodies, Judy now regards herself as a proud Cancer Mom on a Mission. Judy lives by the premise that she continues to teach her children to never give up! Judy is active in raising awareness of the gold ribbon for childhood cancer.
---
Steve Payne, Member

Steve Payne is an active board member and father to Kristin, a stage IV neuroblastoma survivor diagnosed at a mere seven months old. Being an active part of the ACCO board, he is able to support those children, families, and professionals nationwide who battle this dreaded disease until a cure is found. Steve works for IBM and served as president in 2003 & 2004. Read about Steve's commitment to ACCO here.
---
Ken Phillips, Member

Ken is a retired Air Force Officer of 23 years and following that retired from Computer Sciences Corporation after an additional 20 years of service. He holds a Bachelor of Science degree in Mathematics from the University of Massachusetts at Amherst, MA. Ken as been on the Board of Directors of CCCF since 1994, and has held the office of Treasurer since 1995. He and his wife Marie were active on the Board of Directors of Candlelighters affiliate Candlelighters of Southern Colorado, Colorado Springs, CO from 1990 to 2004, at which time they moved to Spirit Lake in North Idaho. Currently, Ken also attends and supports the monthly Board of Directors meetings of Candlelighters of the Inland Northwest in Spokane, Washington, in addition to supporting their activities throughout the year. Ken and Marie are bereaved grandparents. Their precious granddaughter died from acute myelogenous leukemia.
---
Aaron Price, Member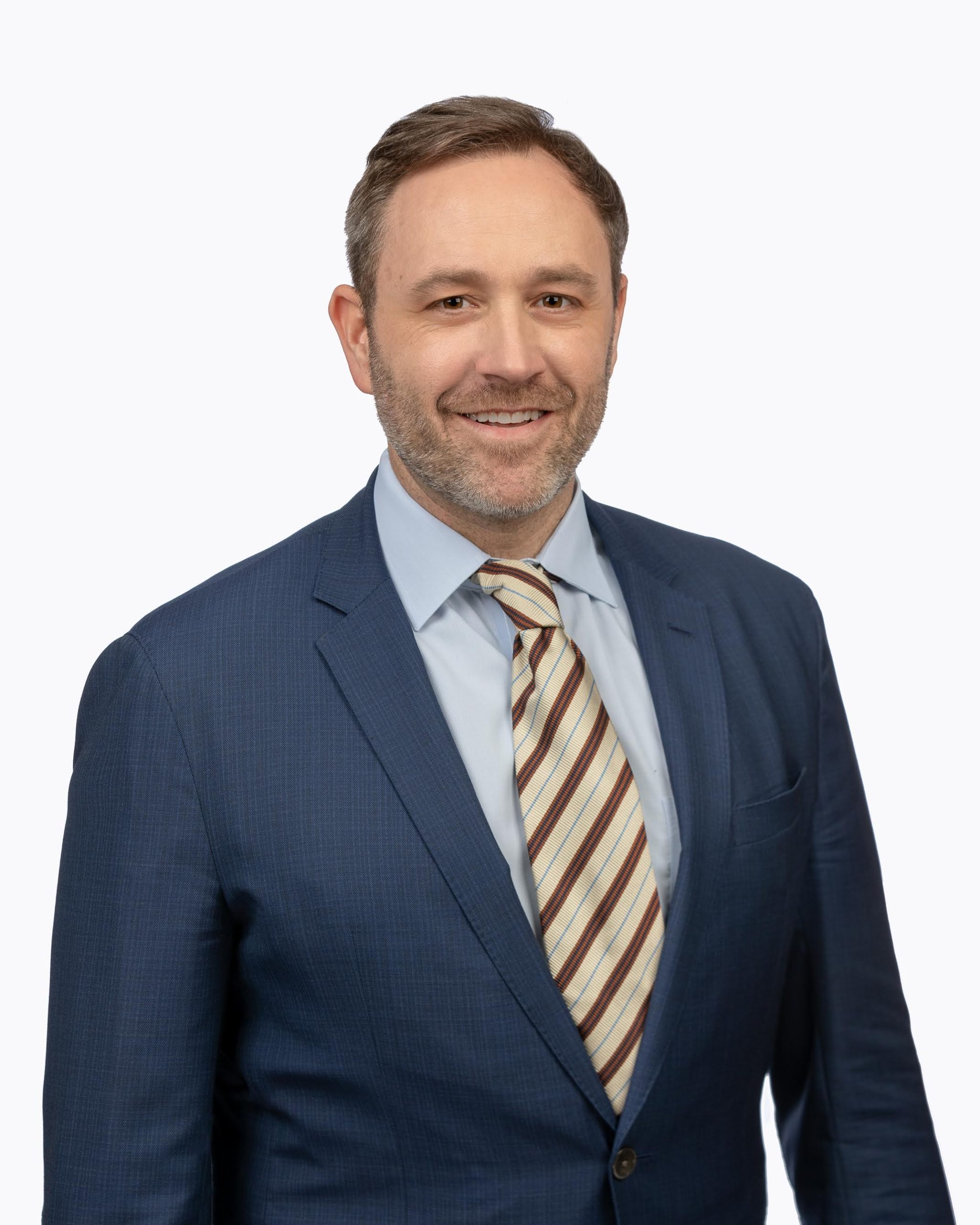 Aaron Price serves as a Regional President within CRH, a global building materials and construction company. He leads CRH's Americas Materials Texas Region, which comprises aggregate, asphalt and ready-mix concrete production as well as asphalt paving and construction operations across the state.
Aaron got his start in the asphalt industry over 20 years ago beginning with his first job as an asphalt laborer at the age of 17. From there, he worked his way up through a variety of roles in estimating, project management and operations, and finally into executive leadership. Aaron's educational background includes a Bachelor of Science degree in Economics from the University of Michigan and a Master of Business Administration from the University of Notre Dame.
Aaron is humbled and grateful for the opportunity to serve on ACCO's board and to help reinforce its mission within the CRH family of employees. Like many families, Aaron's is no stranger to the devastation of cancer. The losses he has experienced as well as the inspiration of his sister, who works in the pediatric oncology space, makes ACCO's work all the more meaningful to him.
---
Jeff Walters, Member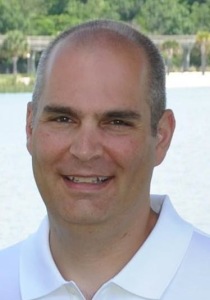 Jeff Walters is a Senior Director in the Commercial & Consumer Products division of Acumen Solutions where he is responsible for the delivery of business and technology consulting services to the Educational Services and Non-Profit Sectors. In his professional career, Jeff helps organizations to maximize their efficiency and impact and he brings that same passion to his work with ACCO. Jeff holds a Masters of Business Administration from the Lally School of Management and Technology at Rensselear Polytechnic Institute and a Bachelor of Science in Aerospace Engineering from Pennsylvania State University. Jeff and his wife Valeria live in Chantilly, Virginia with their two daughters.
---
ACCO Staff Members
---
Ruth I. Hoffman MPH, Chief Executive Officer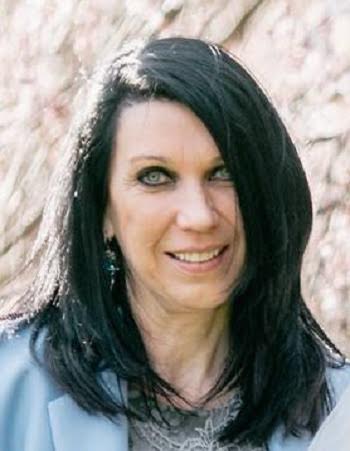 Ruth is the mother of eight children, including Naomi, who is a survivor of Acute Myeloid Leukemia, (diagnosed in 1987 at the age of 7), and a radiation-induced secondary cancer. Since 1999, Ruth has been the CEO of the National office of the American Childhood Cancer Organization. She is immediate Past-President of Childhood Cancer International (CCI).
Nationally, Ruth has spent more than thirty years raising awareness and strengthening advocacy of childhood cancer. As one of a handful of women who founded the gold ribbon for childhood cancer, Ruth has expanded recognition of that symbol nationally and internationally, as well as originated the campaigns, "GO GOLD®" and "PJammin for Kids with Cancer®." She is co-founder of America's largest childhood cancer awareness event entitled "Light Up the Holidays with Hope." Ruth has participated as a patient representative for the FDA where she has served on ODAC as well as the pediatric subcommittee of ODAC. She is a founding member of the Alliance for Childhood Cancer. 
Internationally, Ruth works closely with the World Health Organization (WHO). In 2017, she was the invited guest speaker at the United Nation's launch of the WHO's Global Initiative for Childhood Cancer. In 2018, while President of Childhood Cancer International, Ruth formalized the official relationship between the WHO and CCI, and in 2020 created CCI working groups aligned with WHO's regional offices. She also formalized an MOU with the International Atomic Energy Agency (IAEA) in 2018. From 2018 to 2020 Ruth led a three-year global awareness campaign during International Childhood Cancer Day. The "no-more" campaign focused on the need for no more complacency, no more pain, no more loss and no more borders for children with cancer around the world, working towards the goal of a 60% global survival of childhood cancer by 2030. Through Ruth's compassion for children with cancer in developing countries, Ruth provides funding for nutrition programs in Ethiopia, Uganda, and Myanmar. Alongside Dr. Avram Denburg, Ruth is cofounder of ACCESS, a research initiative to assess and overcome the barriers to accessing essential medicines in five East African countries (Kenya, Tanzania, Uganda, Ethiopia, and Rwanda.) 
Ruth's leadership has resulted in the publication of twelve books for children with cancer, their family members and teachers. She is the author of three journals―one for children diagnosed with cancer, one for teens, and the other for parents. She is editor of three comprehensive resources including Educating the Child with Cancer, Understanding the Journey, A Parent's Guide to DIPG, and A Parent's Guide to Enhancing Quality of Life in Children with Cancer. More than 10,000 copies of these books are provided without charge to children with cancer and their families across the U.S. each year.
Ruth has personally responded to thousands of requests for childhood cancer information. She is the proud recipient of the Leukemia and Lymphoma Society's Tree of Life Award which honors an individual who has played a major or lasting role, with national impact in improving the quality of life for patients with cancer and their families.
Ruth received her BA in Psychology and her Bachelor of Education from the University of Western Ontario, Canada, and Masters of Public Health at George Washington University's School of Medicine.
---
Anya Broverman-Wray, Creative Director 
With more than a decade of experience in the creative industry, Anya comes to ACCO with a myriad of expertise. Anya's positive attitude and collaborative nature make her the ultimate teammate when it comes to designing anything for a campaign. 
Anya's design reach is international with her most recent project going to the World Health Organization. She developed a logo for the World Health Organization's "Cure All" campaign which launched on February 15, 2021. Her graphics for ICCD have been translated and circulated internationally. 
On any given day, Anya can be found doodling or drawing figures of Cozy, the Port-a-cat and various other creatures for ACCO. She works as ACCO's web manager and graphic designer, but she does so much more. Anya works tirelessly to create engaging graphics for corporate campaigns with companies like Amazon. When it comes time to designing the September shirts campaign, she comes with lots of ideas and lets her mind run wild. Anya can also be found doing occasional writing for ACCO and coding. 
Anya's creative background started in middle school when she got familiar with Adobe Illustrator. She works with many mediums including ceramics, pottery and jewelry making. Before ACCO, Anya was a freelance illustrator and worked in advertising and branding. She is no stranger to non-profits, she volunteered as a camp counselor with Wiser Girls, an organization that empowers and educates Kenyan girls. 
Anya graduated from the Rhode Island School of Design with a Bachelors of Fine Arts in Illustration.
---
Blair Scroggs, Public Relations Coordinator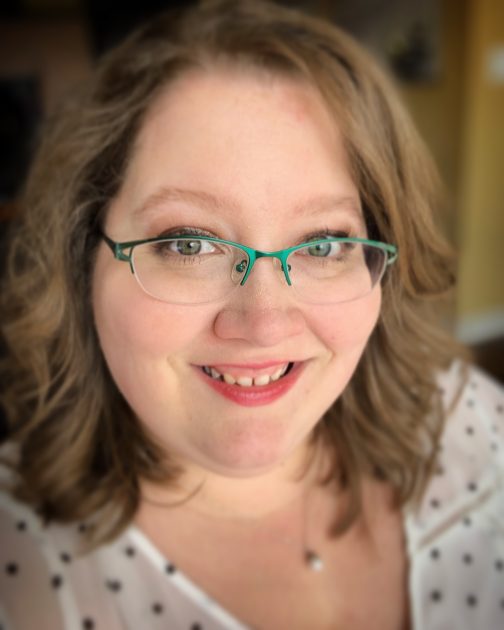 Blair started working with ACCO in 2018 after accepting the Social Media Manager position. She was thrust into the childhood cancer community just a week before September Childhood Cancer Awareness Month (CCAM) started, and hit the ground running. 
The first campaign Blair worked on was the launch of the Amazon "GO GOLD®" prime airplane giving her vital knowledge about the community and the power of social media. From there, she navigated the popular September CCAM Shirts Campaign and several other campaigns throughout the year. 
Blair engaged the community on social media by writing weekly Gold Ribbon Hero stories. With an extensive writing background, Blair was able to feature more stories about children through the Hope and Healing campaign for ICCD in 2019.  She has since used her talents to transform ACCO's social media and engage the community even more. 
In 2019, Blair took six months off to explore other opportunities but ultimately came back to ACCO in the Public Relations Coordinator position. Even though Blair has no personal ties to childhood cancer, she is passionate about raising awareness and funding programs for the kids. Her life has been forever impacted by these brave heroes, especially after meeting a few in person. 
In 2020, Blair successfully ran a staggering CCAM shirt sale with more than 7000 sold. In response to COVID, Blair started a weekly engagement series called "Circle Up" featuring childhood cancer warriors and professionals doing what they do best. This popular series featured Steven the Cancer Crusher cooking for ACCO, Grace doing Yoga, and read alongs by pageant winners. Blair continues to work with the team to create compelling campaigns for the community. 
Before ACCO, Blair's background was in retail, management and public relations. She was able to pivot that experience and excellent follow through into both roles at ACCO, bringing a different perspective to the team. With her retail background, Blair was able to use her customer service skills to engage with the community both online and in person. With her public relations background, she was able to use her design skills and writing expertise to enhance ACCO's social media.
Blair proudly received her Bachelors of Arts degree in Communication Studies from the University of North Carolina at Charlotte with a major in Public Relations and minor in Journalism.
---
Jessica Beckstrand, Director, 'What About Kids?' State Research Initiative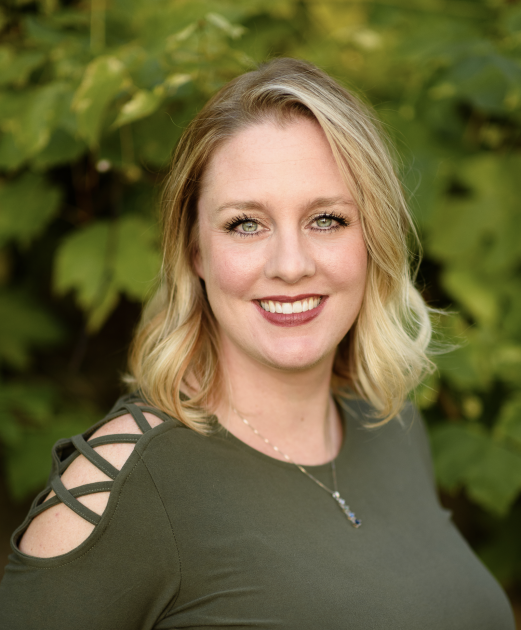 Jessica's passion for promoting pediatric cancer awareness and fundraising for cancer research came after her then 18-month-old daughter, Layla, was diagnosed with stage 4 neuroblastoma. Having endured almost 2 years of chemotherapy, surgeries, radiation, tandem stem cell transplants and the miracle of immunotherapy, Jessica decided there was work to do to help the cause.
Jessica started her advocacy efforts by asking her mayor to do a proclamation for Childhood Cancer Awareness month in honor of her daughter Layla. That success led to more and more Mayors join the cause every year. When Jessica moved to Northern Virginia, she started collaborating with ACCO's "What About Kids?™" state initiative. She brings her expertise as a parent advocate, advisor for newly diagnosed children with cancer, bone marrow donor advocate, and dedicated blood donor (Layla received 36 blood transfusions) as well as a fundraising speaker to the role of ACCO's Regional Advocacy Coordinator.
Jessica is the mother of two vibrant, energetic kids, Owen a 5th grader, and Layla a 2nd grader. As of February 2022, Layla will be 5 years post-treatment. In their free time, Jessica and her family volunteer to clean up the parks and common areas of Prince William County and are active in Scouts. Jessica and her family also enjoy hiking, traveling, exercising, camping, and trying new foods.
---
Hannah Adams, 'What About Kids?' State Ambassador & Coordinator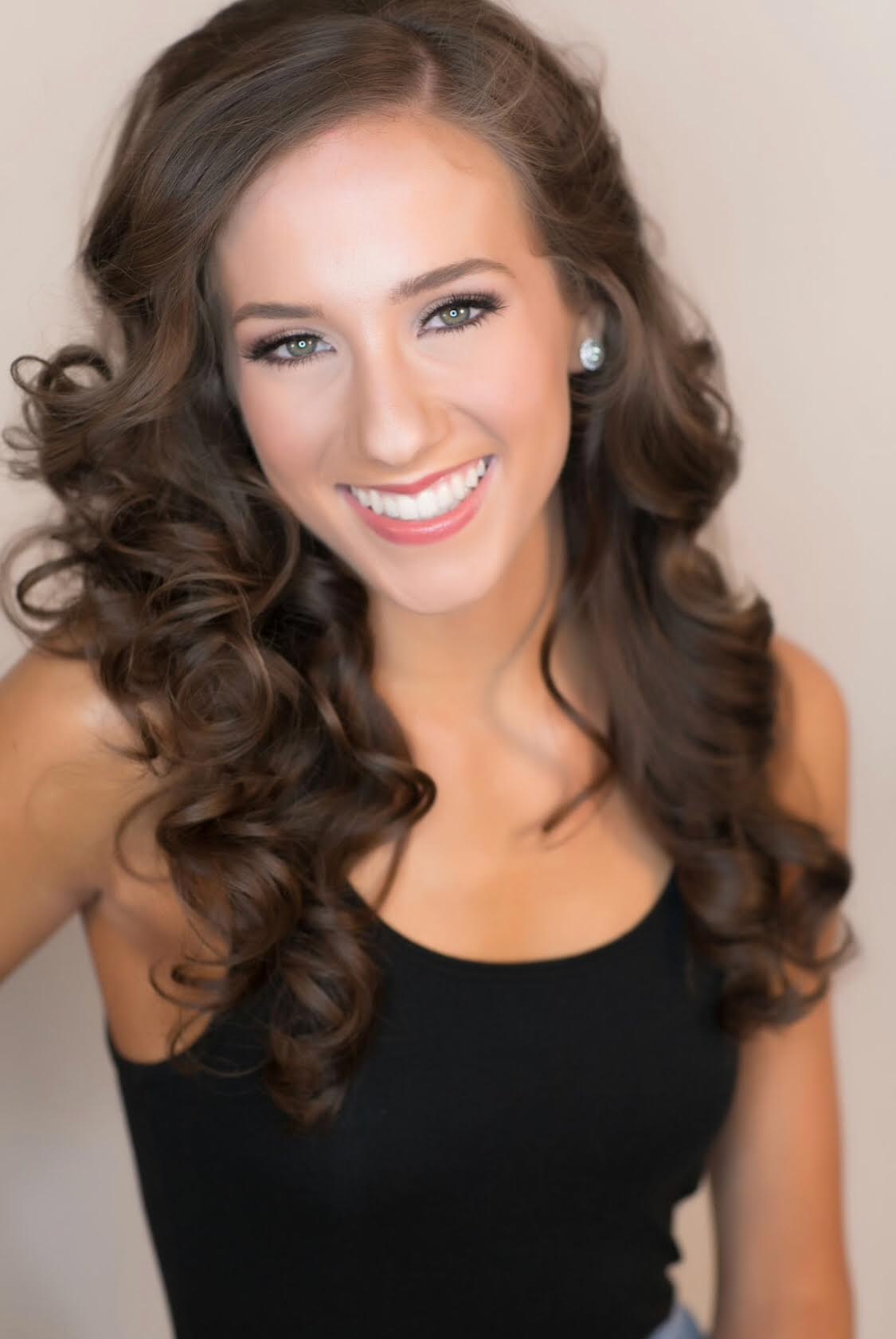 When Hannah Adams was five and a half years old, she was diagnosed with Stage 3 Nephroblastoma, which meant that a softball-sized cancerous tumor was enveloping her left kidney. After radiation treatment, chemotherapy, and surgery, she was declared cancer-free eleven years ago!
Hannah has served as an ambassador for various non-profit pediatric cancer organizations. She helped raise over $30 million for pediatric cancer research, spoke nationally at 40 hospitals, and connected with thousands of brave pediatric cancer fighters. Hannah and her family founded their own non-profit H.U.G.S. (Helping U Get Stronger) 4 Childhood Cancer, which focuses on legislative and community awareness as well as family support.
In 2019, Hannah won Miss Florida's Outstanding Teen through the Miss America Organization. She traveled across the state of Florida as well as the country serving and connecting with individuals. At the national competition, she was awarded the "Teens In Action Award" for her lifelong dedication to ending pediatric cancer. During her years of service, she broke the record number of appearances with 215 accomplished, raised awareness surrounding the Miss America program, and ultimately focused on making a difference in the lives of others.
To further her knowledge about politics and legislation, Hannah has worked on various successful political campaigns. She has lobbied on Capitol Hill since 2016 for increased pediatric cancer research funding to help pass federal pediatric cancer legislation. To further her interest in the legislative process, Hannah is a freshman within the Honors College at the University of Alabama studying Political Science and Business.
Hannah joined ACCO's "What About Kids?" initiative, where she is working with the team towards passing state-level pediatric cancer legislation by partnering with legislators and advocates. Hannah will continue fighting for a day without pediatric cancer and is excited to be working with the American Childhood Cancer Organization.
---
Amy Kindstedt, 'What About Kids?' State Ambassador & Coordinator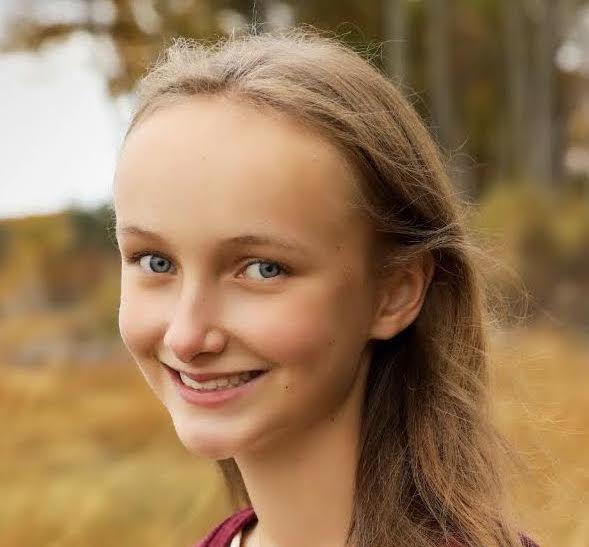 When Amy was seven years old, she was thrown into the world of childhood cancer with a diagnosis of type III Pleuropulmonary Blastoma; a rare and aggressive pediatric lung tumor. Amy endured intense treatment including 16 months of chemo, 6 weeks of daily radiation, and almost a dozen surgeries including the complete removal of her left lung. She still lives with just the one today, but it does not limit her for the most part and she can still do all the things she loves like running on her high school cross-country team!
Amy is now a high school Junior and works to share her story to help create change in the world of childhood cancer; a cause that has deeply affected her and her family. Amy has lobbied on Capitol Hill multiple times for increased federal funding and research and has had the honor of sharing her story in a variety of different settings. Her work advocating for childhood cancer policy has ignited her passion for public policy and an interest in government and politics. She looks forward to pursuing her education, policy, and political interests further. Additionally, Amy has successfully fundraised for ACCO during September for Childhood Cancer Awareness Month bringing awareness through a GO GOLD® event in her hometown. Amy is passionate about making the world more aware of childhood cancer by supporting the kids fighting today and fighting for change for the ones who will fight tomorrow. She is excited to be a part of ACCO's "What About Kids?™" advocacy program as a State Advocacy Ambassador and Coordinator.
Amy lives on the coast of New Hampshire with her parents, two younger brothers, and their two cats. She enjoys creative activities such as drawing, watercolor painting, and calligraphy as well as long walks on the beach in the summer and skiing in the winter.
---
Elizabeth (Liz) Turner, Regional Advocacy Coordinator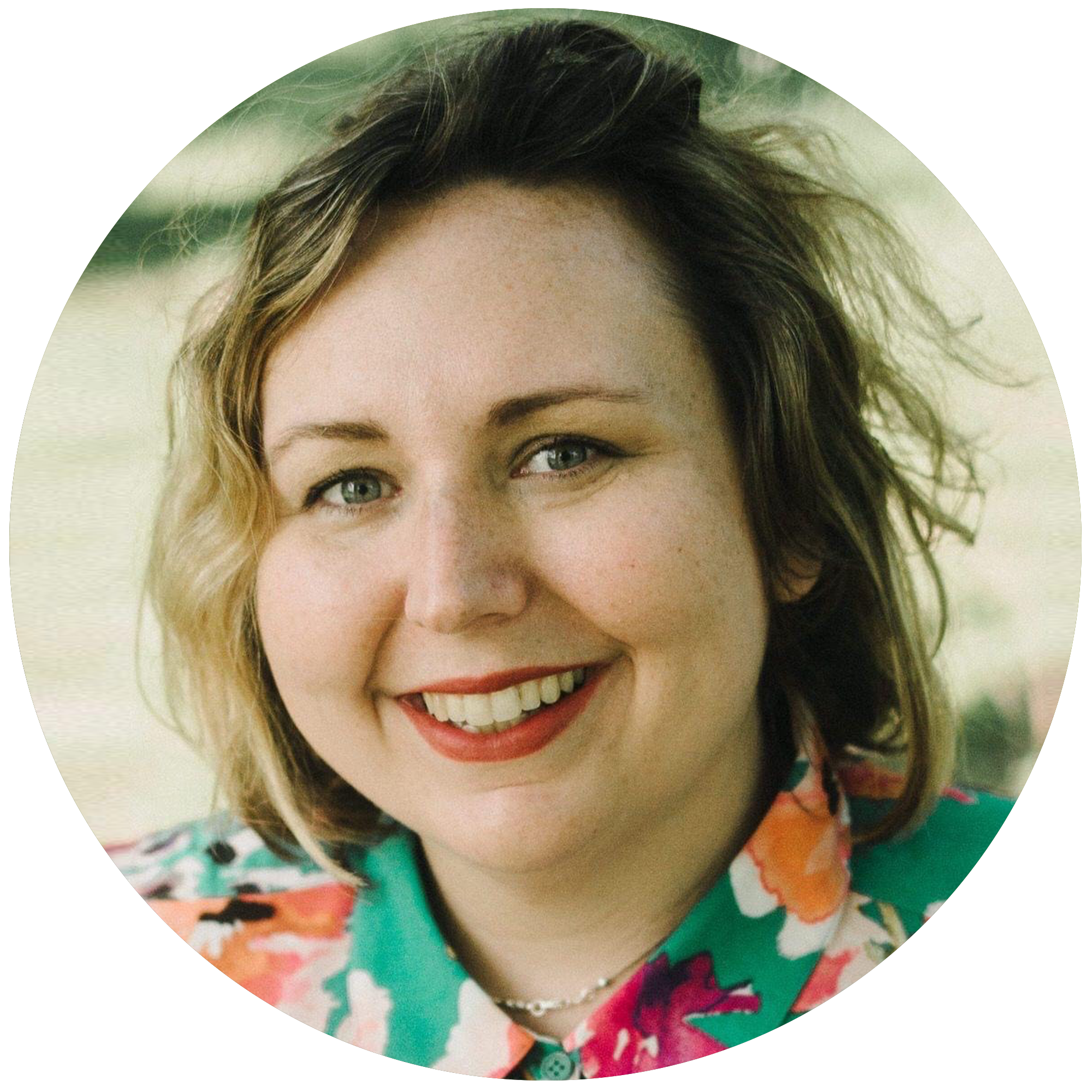 Elizabeth is the bereaved mother of David Jr. In 2018 at age 6 David Jr. was diagnosed with Diffuse Intrinsic Pontine Glioma (DIPG), pediatric brain cancer. Being told your child has cancer is something a parent never prepares for. To be told your child will not survive the disease is unfathomable. After more than three years of living with DIPG David Jr. died in May 2021 at age 9. Experiencing childhood cancer through the eyes of her child led Elizabeth to become a passionate childhood cancer advocate.
Elizabeth develops community relationships and connects peer-to-peer with cancer families. She is a skilled and authentic public speaker. Elizabeth was appointed to the Kentucky Pediatric Cancer Research Trust Fund by Governor Beshear in June 2021. She leads a team of members as the Awareness Committee Chair planning events, leading awareness campaigns, and advocating for all families impacted by cancer. Elizabeth also serves as a committee member for the Norton Patient and Family Advisory Council focusing on positively impacting the patient experience.
Elizabeth is solution-oriented with nearly 20 years of professional experience in the transportation and logistics industry. Throughout her career, she has focused on the health, wellness, and safety of employees. Providing support to international operations, managing compliance programs, and training. Elizabeth graduated from the University of Louisville with a Bachelor of Science in Business Administration and Marketing Minor.
---
Samantha Clary, Signature Events Coordinator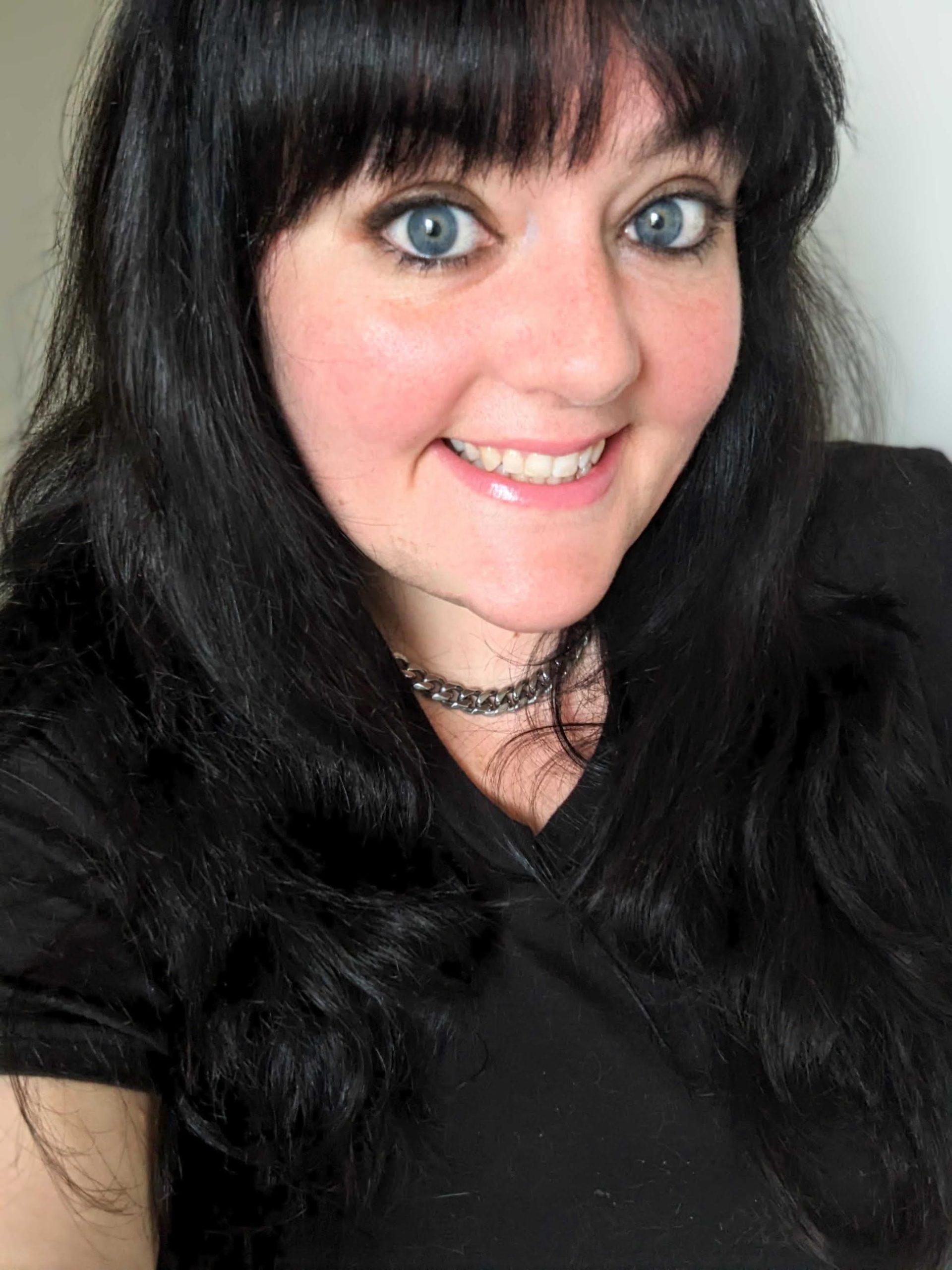 Samantha has been passionately engaging, creating positive change, and encouraging the wellness of children for many years. She started as a camp counselor while in high school and continued throughout college. After earning her Bachelors of Arts degree in Film and Media Studies from St. Mary's College of Maryland, she continued working in early childhood education at every stage of development.
Samantha was nominated for the Howard County Excellence in Teaching award in 2017. During this time she taught Kindergarten at the Goddard Child Development Center on the NASA Goddard Campus. While teaching at NASA, she earned a plethora of training certificates specifically geared towards social emotional intelligence in school age children. She mentored colleagues by promoting social emotional wellness techniques in the classroom, maintaining open communication and productive dialogue between children, teachers, and families, as well as instructing how to effectively manage conflicts and confrontations creatively and thoughtfully.
After being furloughed in June of 2020 as a result of COVID shut downs, Samantha knew that the time had come to start focusing a bit more on her own well-being. She stayed out of the classroom, but continued pouring her passion towards nurturing children in alternative avenues: she performed behavior therapy for children with autism and tutored children ranging from ages 4-17. Additionally, she began spending more time out in nature – working first with plants at a small nursery, then at a local farm.
Samantha approaches everything she does with curiosity, tenacity, and genuinity. While she may be a former educator, she is a lifelong learner that aims to align her passions with her goals. Here at ACCO, she has not only achieved that balance, but is now able to elevate her passion and dedication to support children diagnosed with cancer.
Having recently moved out of Maryland, Samantha has shifted from being ACCO's Resource Manager to her position as Signature Events Coordinator.
---
For more information about American Childhood Cancer Organization (ACCO) Click Here