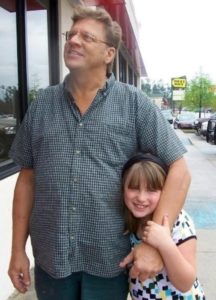 Hope4CCF (Childhood Cancer Families) was founded because of my daughter, Gabrielle, who was diagnosed with Ewing's Sarcoma after a fall at school during a huge growth spurt on November 7, 2012. Her father had passed away the year before, so our journey was altogether different.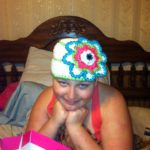 She realized that had we not had my parents to help us, WE could have ended up homeless. She had me take some funds from one of her Fundraisers to buy sleeping bags and toiletries. We put them into male/female Ziploc bags, with necessities that some take for granted. When we went to NOLA, driving down the road, she would make me turn around in order to help someone in need!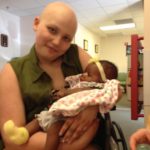 There were times she and I had only $1 and snacks from home, to take with us to the hospital, but we took what we had. At times, we used gas Gift Cards given to us to fill my tank to GET to NOLA. Our cancer journey didn't just 'end' when the tumor shrunk enough to be removed. Nor did it just 'end' when the chemo stopped. Yes, she SURVIVED, but the adverse effects are apparent at times. The SCANxiety comes again every 4 months, for the rest of her life.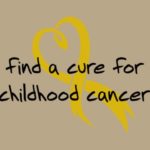 OTHER families are also going through this. WE are STILL feeling it…but GOD placed it heavy on my heart to HELP OTHER FAMILIES like mine. And NOW is the time. We are DETERMINED to be PART of helping to make September as GOLD as October is Pink!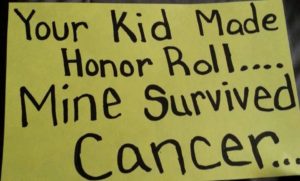 With Hope4CCF, and the established success of ACCO, we are asking for your donations in order to do all of this. EVERY $5 adds up to HELP, to HOPE for childhood cancer families like ours! Thank you and GOD BLESS!
Hope4CCF Photo Gallery Below