UNDERSTANDING THE CRISIS
ACCO's Statement: This is an unprecedented time for everyone, but absolutely harrowing for immunocompromised children and their families. You can read our official statement here.
Impact on Survivors: Although COVID-19 remains a dangerous disease, early studies suggest that survivors are not at any greater risk of complications or death than the general population. This is heartening news for survivors anywhere.
International Response: The international health community has rallied in response to this crisis. In this paper, you can read about the struggles and solutions of caring for children with cancer in the age of COVID-19.
Take Our Survey: ACCO is seeking feedback from childhood cancer families regarding the impact of COVID-19 on treatment, as well as the emotional and financial implications of the pandemic. By taking this survey, you're sharing an important patient and family perspective that needs to be heard.
COVID-19's Global Impact on Children with Cancer: Click here to hear the latest word from the global childhood cancer community. "The COVID-19 pandemic poses an unprecedented health crisis in all socio-economic regions across the globe. While the pandemic has had a profound impact on access to and delivery of health care by all services, it has been particularly disruptive for the care of patients with lifethreatening noncommunicable diseases (NCDs) such as the treatment of children and young people with cancer."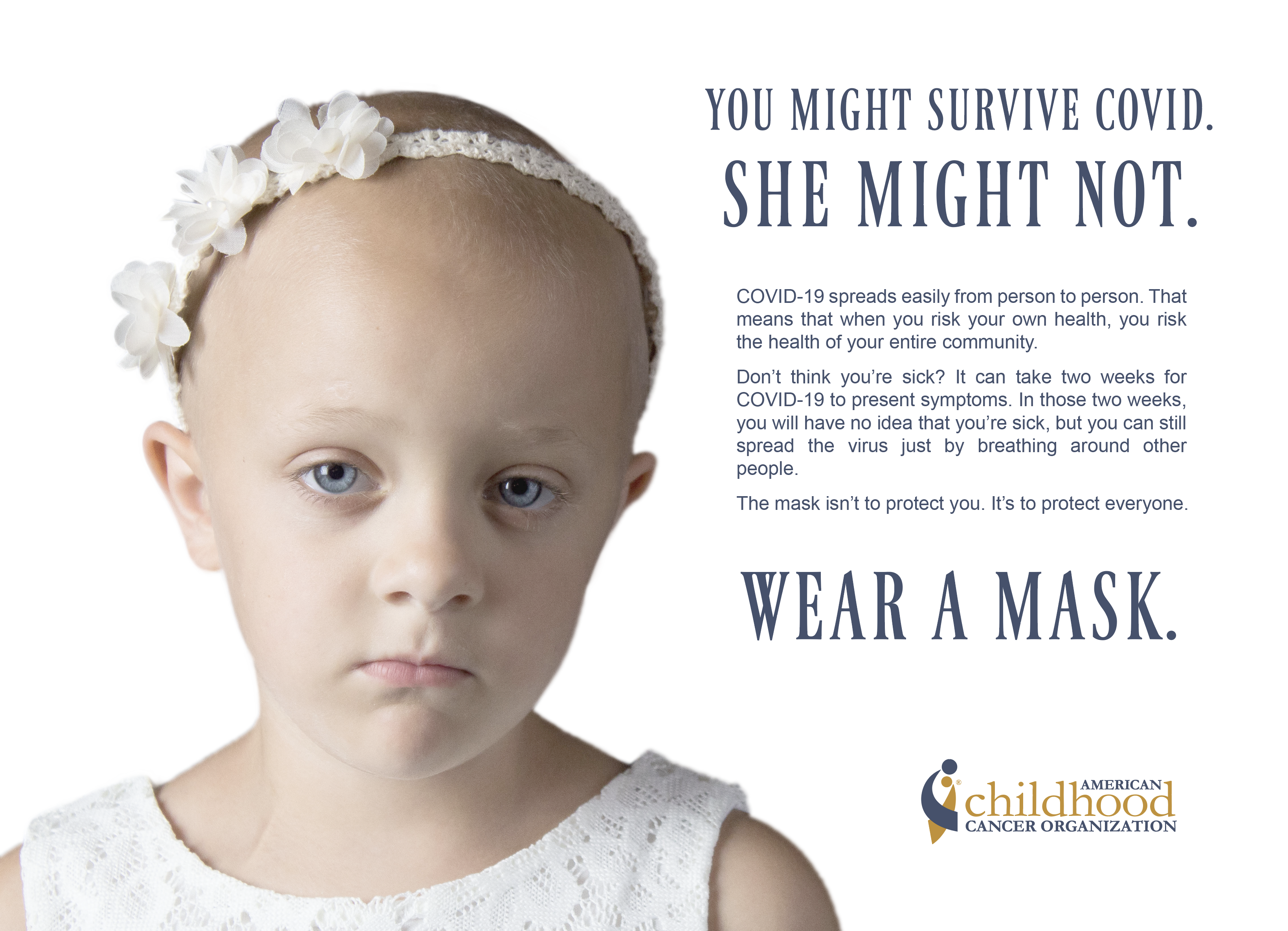 WE'RE HERE TO HELP
Now more than ever, ACCO is striving to provide resources online that you can use from the safety of your home or hospital room.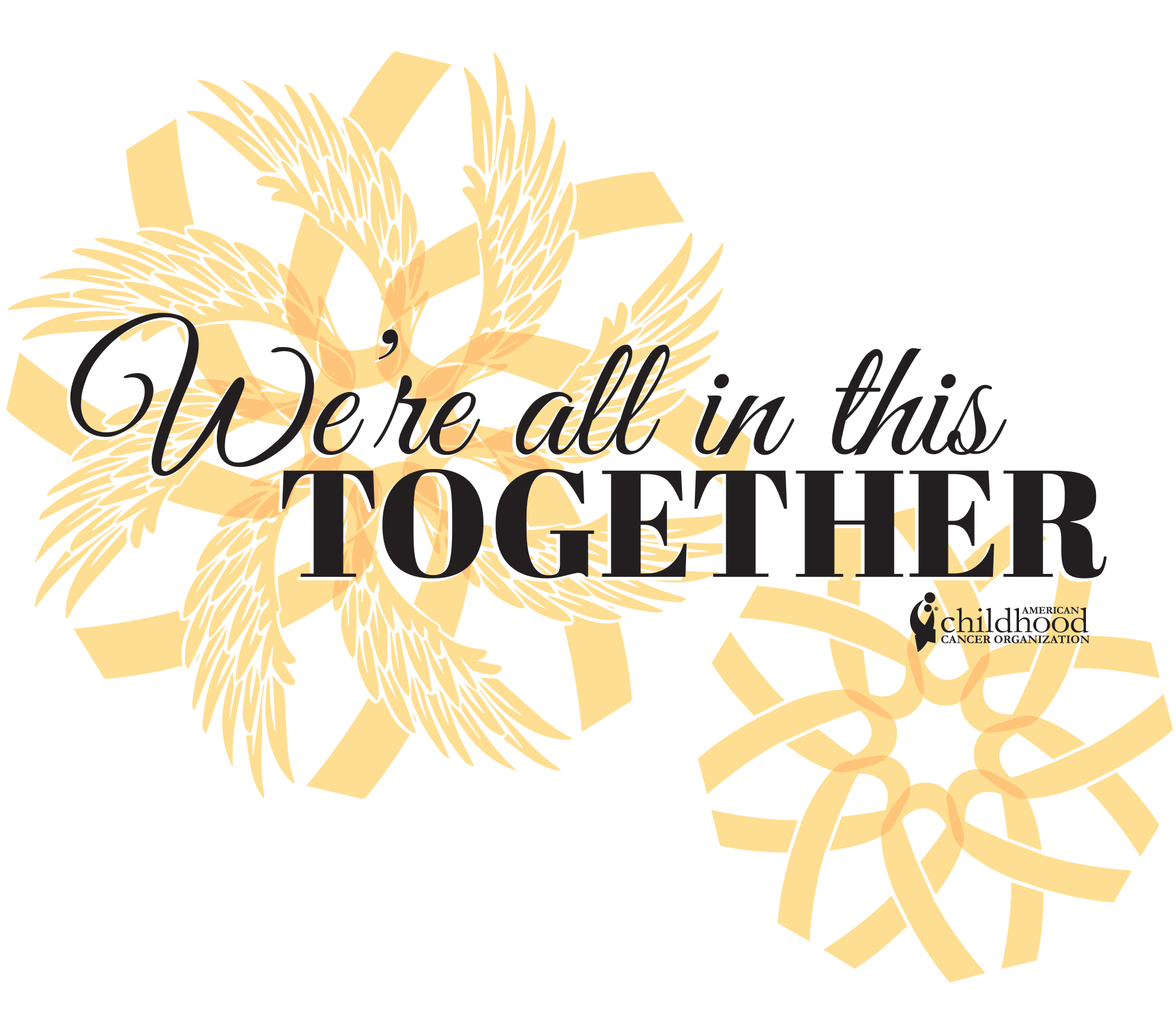 Activity Sheets: Being stuck inside is always hard on kids. ACCO offers free printable coloring pages and activity sheets to give you and your kids something to do together.
Online Emotional Communication Kit: This is an online tool designed to help children communicate their emotions to their families, doctors, and caretakers. Talking about feelings is hard, but this tool lets you start with something easy: just pointing at a screen.
Digital Library: We have digitized some of our books to help you learn more about childhood cancer. We are working to get more added weekly.
Draw Along with ACCO: ACCO is working with artists to bring some fun to your week by sharing activities that you and your kids can do! Draw this fun mermaid and when you are done, please send us your picture!
Read Along with ACCO: We are engaging a few key community members to read along with ACCO!
Bake Along with ACCO: Decorate a special edition cookie with ACCO and Logan Bakes!
Chemo Bites with ACCO and Steven the Cancer Crusher: Learn how to cook with Steven!
Dance Along with ACCO: Join ACCO in dancing the stress away!
Sing Along with ACCO: Join ACCO in singing fun songs and have fun!
Yoga with a Gold Ribbon Hero: Our ambassador Grace is offering a free yoga session to you in the comfort of your own home! Come as you are, in your pajamas and go #PJammin while participating in a group yoga class.
Covid vs The World: GoGORILLA CEO Alan Wolan, working with acclaimed illustrator Andrew Pinder, has designed this free COVID themed comic for children and adults alike.
YOU CAN HELP OTHERS
Go PJammin® with ACCO on National Pajama Day: Stand in solidarity with kids by wearing your pajamas.  Participate in the "Snap – Share – Donate" Challenge!
Buy a T-shirt, Support ACCO: Pair this cozy top with your favorite pajama bottoms and go #PJammin with ACCO. This shirt was created to help raise funds for kids with cancer! Don't forget to share a picture when you get it to help raise awareness today!
CPAP/BiPAP Donation: ACCO recognizes the need for ventilators during this time of crisis. The Engineering team at Berkeley University have developed a way to create ventilators from unused CPAP and BiPAP machines. If you have an unused machine you can donate, please click the link to learn more.
Sew to Save Lives: ACCO is looking for ways to give back to the hospitals who remain on the front lines at this difficult time. In order to help address the desperate need for masks of any kind (hopefully temporarily to stop-gap the shortage) we are asking our community to help us promote our fabric mask campaign – Sew to Save Lives – in your communities.  Click here to learn more about the campaign and watch a how-to on sewing a mask.
Amazon Smile: Did you know that Amazon donates 0.5% of the price of your eligible Amazon Smile purchases to ACCO?! Click the link above to login to your regular Amazon account, and select the American Childhood Cancer Organization as your preferred charity today.
Donate to ACCO: ACCO's mission has always been to offer community support, information and advocacy and we will continue to do so for many years to come. Help ACCO today by donating anything you can, to ensure we are here long after the pandemic ends. ACCO needs your help now, more than ever.
ISOLATION STORIES
Social isolation is nothing new to children with cancer and their families. Read their stories and share your own.