900,000 Children From Around the World Raise Their Voices Against Childhood Cancer in New Hit Song, We Are One!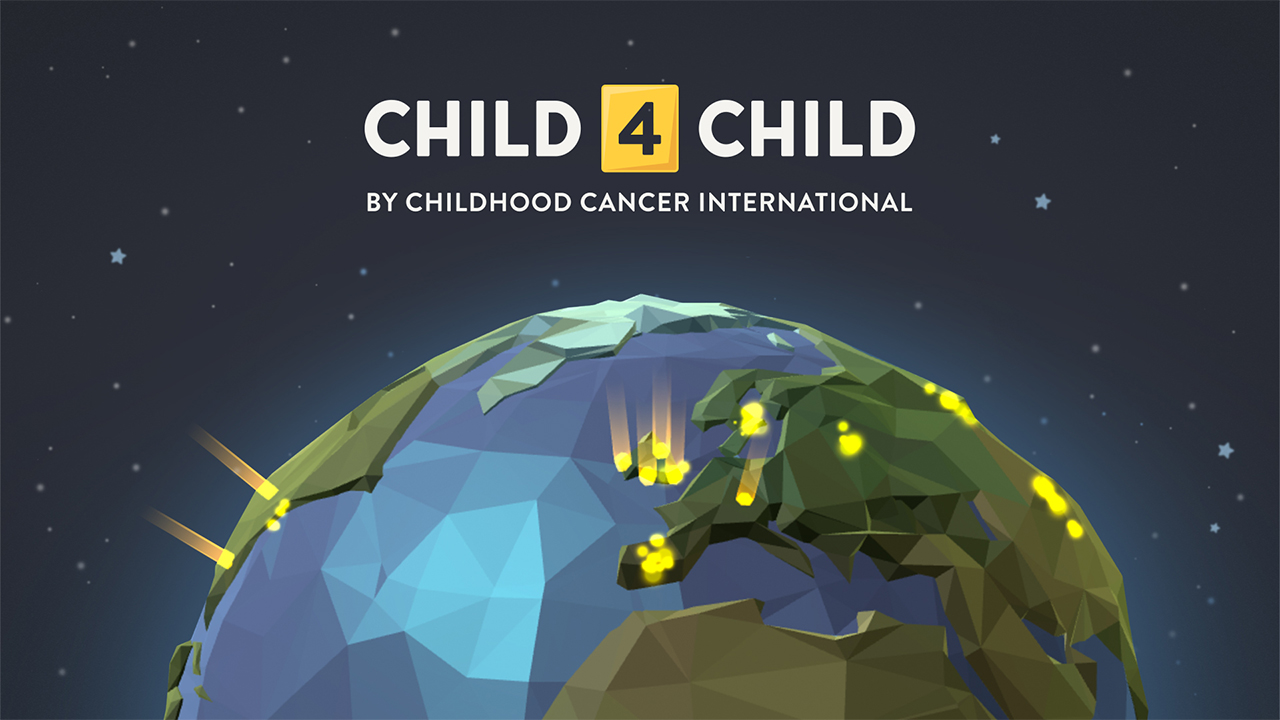 The American Childhood Cancer Organization (ACCO), a founding member and the only U.S. representative of Childhood Cancer International is thrilled to announce the release of the new hit song, We are One! 
Earlier this year we teamed up with 
Christophe Beck
, the composer of Disney's 
Frozen
 and his 
12 year old daughter Sophie
 to raise childhood cancer awareness. 
Today, on International Childhood Cancer Day, the song they composed for this awareness effort is being released on digital platforms including iTunes, Apple Music, Spotify and several others
.
While the verses are sung by up-and-coming musical talents including Sophie Beck, Alexa Curtis (winner of The Voice Kids Australia 2014), Livvy Stubenrauch (the voice of Anna in Disney's Frozen), and Robbie Firmin (Britain's Got Talent), the chorus is a global choir of all the children who participated in this amazing event!
The release of the song We Are One is accompanied by the official music video shared above and is finally available today on YouTube! The video consists of selected clips from the hundreds of thousands of video contributions and recordings of the song that Child4Child has received over the past several weeks. The video is directed and edited by internationally acclaimed director Johan Söderberg, known for his work on David Bowie's last music video, as well as videos for Beyoncé and Madonna.
During this ground-breaking international campaign, children from across the globe were invited to record their voices singing the chorus to the song. 
The creative responses have been overwhelming with more than 900,000 children and teens all participating in singing the chorus, creating dances, lip-syncing videos, and even creating some amazing covers! In fact, the campaign became a trending topic on Musical.ly just hours after the Child4Child launch thanks to stars like Cameron Dallas.
 Now that the full version of this very special song has been released, the awareness campaign continues on.
How do I get involved?
Participation is easy! Share this campaign and video with everyone you know. Share on social media using the hash tag #Child4Child. Forward this webpage to friends and family and encourage them to share. If you have any connections with celebrities or internet sensations, let them know. Do you work at a school, local children's hospital or treatment center, know any organizations or foundations for children, have connections at Disney, know any local radio personalities? We encourage you to reach out to anyone you know who can help!
Why is Child4Child important?
Every day, more than 700 children around the world are diagnosed with childhood cancer. That means that more than 250,000 children face this terrible diagnosis every year and sadly, more than 90,000 of these children simply won't survive. Child4Child is the first international awareness campaign bringing together childhood cancer advocacy groups, parents' groups, and survivors' groups from around the world to work literally "in harmony" together to remind the world that even one death from childhood cancer is too many.
Who is organizing Child4Child?
Child4Child is an initiative of Childhood Cancer International (CCI), Garbergs Advertising Agency, the Swedish Childhood Cancer Foundation, the American Childhood Cancer Organization (ACCO), and more than 180 CCI member organizations from more than 90 countries. The ACCO is a founding member of CCI and the sole American representative in this international advocacy group. Today, CCI is the largest global patient-support organization for childhood cancer, and like the ACCO is run almost entirely by parents and/or survivors, a connection that gives these groups special insight into what children and families battling childhood cancer and its long-term consequences need most. International Childhood Cancer Day, Child4Child, and similar initiatives by CCI and ACCO are not fundraising campaigns. They are awareness campaigns designed to remind children and families impacted by childhood cancer that they are not alone and to remind the world that the time has come to finally make childhood cancer history.
For more information about CCI, ICCD, Child4Child, and other critical childhood cancer initiatives, we encourage you to visit the CCI website at childhoodcancerinternational.org.
What is International Childhood Cancer Day?
International Childhood Cancer Day (ICCD) is a global cross-sectoral awareness campaign first launched in 2002 by the International Confederation of Childhood Cancer Parents Organizations (now Childhood Cancer International). It celebrates the courage and resiliency of children and adolescents with cancer and spotlights the need for more equitable and better access to childhood cancer care for all children who are diagnosed, regardless of where they were born. The day promotes increased appreciation and deeper understanding of issues and challenges faced by children/adolescents with cancer, the survivors, their families and society. Childhood cancer is not only a disease which affects individual families, its ripple effects impact on society as a whole and the future we all share. ICCD is now recognized by the World Health Organization and supported by other childhood cancer and child health supportive global networks in 100 countries.
Or contact us for more information at media@acco.org.
Thank you for making this campaign such an incredible success! We can't wait to see how much further our children and teen's voices will reach with the release of this beautiful song!