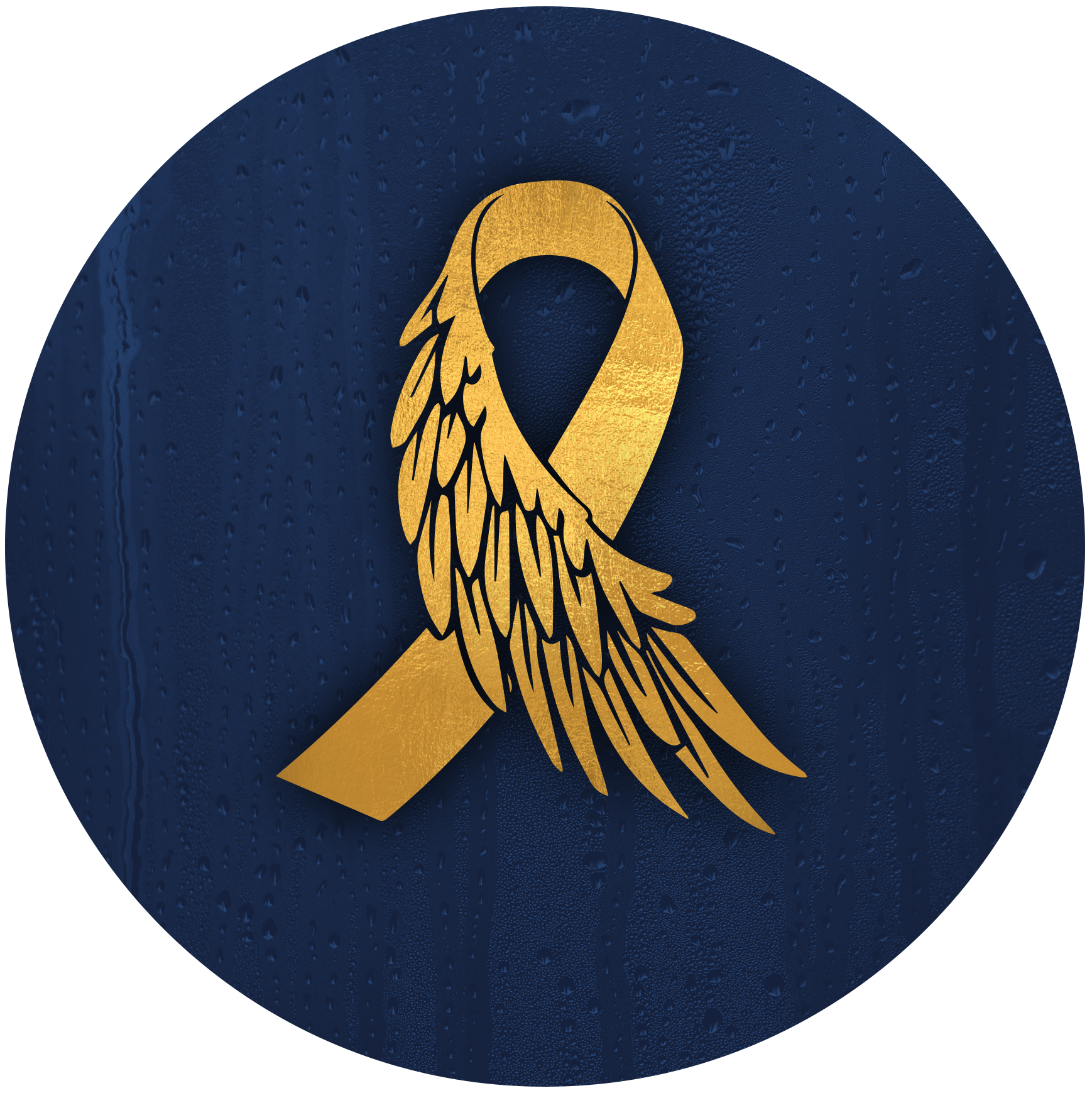 Loss is a complicated thing.
Perhaps you have found this page because your child has passed. Perhaps you have found this page because you fear they soon will. No matter what has brought you here, we hope the resources below can bring you some guidance and comfort.
Emotional Complexity
It is impossible to describe the emotions that a grieving parent goes through. Furthermore, every parent grieves differently. Here are some common experiences:
Guilt: Many parents find themselves wondering if they should have done something differently, if they could have saved their child. These feelings of guilt are normal, but seldom warranted. Though it may be painful to think that you had no control over what happened, blaming yourself is not fair. You love your child, and you did your best.
Anger: In the midst of such a painful experience, it is not uncommon to look for something to lash out at. The target of the anger may be the doctors who were not able to save your child, or previously-held religious beliefs that now feel challenged, or friends who do not understand what you're going through. These feelings are normal, and not shameful, but it's important to find a healthy outlet and not simply bottle them up.
Relief: Though it is seldom talked about, some families experience a perplexing sense of relief when a child passes. There's no reason to feel ashamed of this normal emotional response. Death, although painful, means that the anticipation of loss is finally over, and your loved one's suffering is at an end. It's okay to find peace in that.
Isolation: These feelings are intense, unique, and difficult to explain. You might feel like no one around you understands what you're going through. You are not alone. Support groups for bereaved parents can provide a well-needed sense of community. If you have a spouse who is also grieving your child, the two of you should communicate your grief with each other. Understand that you might not be grieving in the same way, and this is okay.
It is okay to experience your grief. It is okay if you feel only some of these emotions, or if you feel none of them. It is okay to feel better, or to be ready to move on, whenever that feeling comes. You are not grieving the wrong way, and nothing will undercut your love for your child. You do not have to rush to "return to normal" when your normal is gone forever. Rather, you will move on to something new, and carry your child's memory with you.
---
Seminar for Bereaved Parents
Hope Amid Sorrow is a seminar discussing the unique depth of a parent's grief for a passed child. Research has shown that parents who have lost children grieve harder and longer than people who have lost any other loved one. Doctor Chris Feudtner, Chief of General Pediatrics at Children's Hospital of Philadelphia, discusses his personal experiences with grief as well as the findings of his research, and gives advice for how to face each new day after a child has passed.
(Video was recorded on July 29, 2022.)
---
End-of-Life Resources
Death is a difficult topic to discuss under any circumstances, and the thought of losing a child to cancer is too horrific and painful for many parents to even consider. Parents of a child with cancer are guided by protective instincts to fight for life, a cure, or even a miracle rather than reflect upon the potential for loss. As excruciating as it may be to contemplate, there are things you can do to help your child in his or her final journey.
Understanding the Journey, A Parent's Guide to DIPG
Edited by Ruth I Hoffman, MPH
This 368-page resource focuses on diffuse intrinsic pontine glioma, a particularly bleak childhood cancer diagnosis, but also discusses end-of-life decisions like tissue donation, palliative care, and coping with loss. Chapters are written by pediatric neuro-oncology experts.
Read it right now: A digital version of this book is available in our Digital Library.
A Parent's Guide to Enhancing the Quality of Life in Children with Cancer
Edited by Ruth I Hoffman, MPH and Sandra E Smith
Written by experts in the field, and balanced with parents' personal experiences, this 261-page resource focuses on improving the quality of life of a child with cancer. This book covers pain and symptom management, enhanced communication skills, and practical ways to simply help sick kids be kids.
---
Tissue Donation
Tissue donation is a topic as personal as grief. When a child passes, the child and parents may decide to donate cancer tissue to research. This is a weighty decision, and best considered ahead of time, as the donation is more beneficial to research if it happens immediately after the child's passing. On average, 84% of children with cancer in America will survive. In 1977, this rate was a mere 50%. This outstanding advancement in medicine has only been possible because of tissue donations. That said, some families might find that they can't bear to undergo this procedure, and there's no shame in this. Tissue donation is a choice.
This heavy decision is one for the child and parents to both participate in, and there are no wrong answers. Some families find tissue donation comforting, whether because research is a way for the child to continue influencing the world after death, or because the cancer has finally been removed. Other families simply want the medical procedures to stop, and find peace in drawing a line after death. Your child might have a strong opinion about donating their own tissue. Though the conversation may feel unthinkable, it may also be worth having.
---
Whatever has brought you to this page, we are so sorry. No parent should have to think about the topics covered here. We hope that we can be here for you, and that you find your way to comfort.
– The ACCO Team