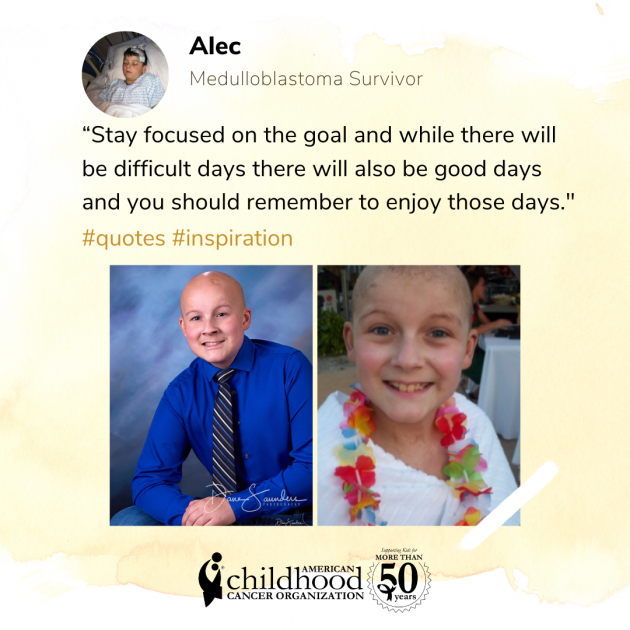 The story detailed below is an account written by Alec's family. Alec is a medulloblastoma survivor and advocate for childhood cancer. 
Alec collapsed at school and was transported to Nationwide Children's by Lifeflight helicopter. Treatment consisted of brain surgery, brain and spine radiation, intensive chemotherapy, stem cell rescue, HGH and testosterone injections. Alec struggles with ongoing survivorship latency issues from treatments. 
ACCO helped by sharing information and advocacy efforts and opportunities. 
Alec graduated in 2020 and continues to fight through long term effects. 
Read more stories here: https://www.acco.org/survivor-stories/