Gabriella Kovach (age 7) and Family!
Mom- Jennifer Kovach
Location- Thornton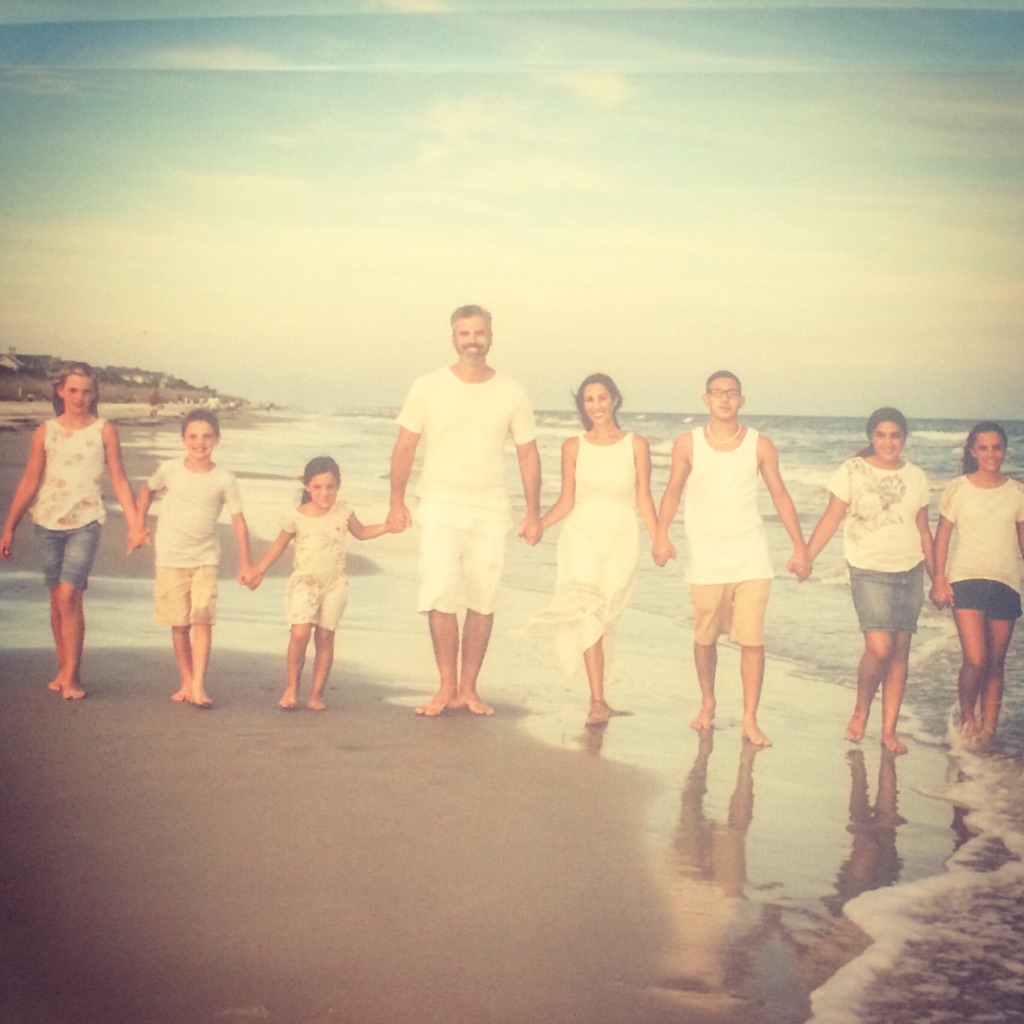 On July 26, 2016 the Kovach family lives would never be the same.  Gabriella, the youngest of 6 was diagnosed with PreB ALL Leukemia with a rare genetic form called iAMP21 gene. Gabriella's parents will never forget when 5 oncology doctors told them that Gabriella would need 2.5-3 years of chemo.  Gabriella is a very loving, sweet and comical little girl. She touches the lives of everyone she comes into contact with.  You will find Gabriella cracking jokes and making other patients laugh while they all receive their chemo together. Recently Gabriella decided she wanted to shave her head, not because her hair was starting to fall out but because she wanted other kids who had to cancer to feel beautiful while bald. Gabriella is super excited for Christmas because it is her favorite holiday.  We feel incredibly blessed to be adopted this Christmas. Thank you Rock Bottom Brewery for coming along side our family during this hard time. ~ Gabriella and the Kovach Family #hopeforgabs
The wish lists for the family is below:
If you are interested in helping to fulfill a gift wish, please contact Andrea by email at awright@acco.org or by phone at 1-855-858-2226 ext. 107.
Gabriella's – age 7 Girl:
Barbie and Ken Doll set
Ken Doll
Little Live Pets Bird with Cage
Hunger Game Katniss Doll Figure
Outfit for American Doll girl or brush
Adrian's – age 10 Boy:
Hot wheels stop and go playset

Hot Wheels retro 4-lane elimination

Hot Wheels retro dash and crash speedway track

Terra animal tube-dinosaur

Rock'em Sock'em Robots
Barbie Careers play set, eye doctor

Barbie Fashionistas Ken doll, stylin stipes

Barbie camping sun skipper and Chelsea smores play set

Barbie fashionistas ultimate closet

Barbie careers play set, dentist playset
Sophias's – age 13 Girl:
Payless: Womens Mandi Court shoe, size 6

Walmart: US Art Supply Solana Adjustable Wood desk easel with drawers

Walmart: US Art Supply 24 10 ml Tube Artistic Acrylic Paint Set quick drying water based

American Eagle: Don't Ask Why Fringe Pocket Dress, size Small

Target: Handmade Modern- 24ct Ultimate Paint Brush Library
Adriana's – age 13 Girl:
Suicide Squad DVD

Velvet Chokers (necklaces)

Forever 21 gift card

Make up

Lush Bath Bombs
Dominic's – age 17 Boy:
Gift cards to:

PacSun, H&M, Vans Store, Footlocker, Urban Outfitters or a Gas card
In addition to the Rock Bottom staff and guest, the American Childhood Cancer Organization is also extending this sponsorship to our online support community. If you or anyone you know would like to also sponsor a family by selecting a gift, please contact Andrea by email at awright@acco.org or by phone at 1-855-858-2226 ext. 107. Please deliver or send unused and unwrapped gifts prior to December 21, 2016, as they will be wrapped and delivered to the families by December 23, 2016.