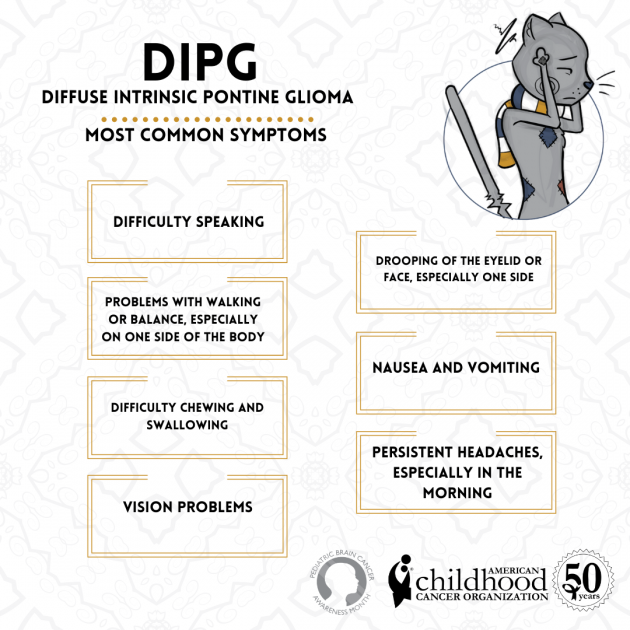 Diffuse Intrinsic Pontine Glioma (DIPG) remains one of the deadliest forms of childhood cancer, with a long-term survival rate of less than 1%.
An especially aggressive type of cancerous tumor, DIPG grows in an area of the brain stem known as the pons, which is responsible for many critical bodily functions like heartbeat, breathing, swallowing, eyesight, and balance. As it grows, it puts increasing pressure on the nerves controlling the pons and the essential functions it regulates, quickly interfering with almost all normal functions of the body. Symptoms of DIPG include double vision, reduced eye movement, facial weakness, and problems walking, speaking, chewing, and swallowing. Eventually, the tumor will begin to compromise the body's ability to breathe and regulate heartbeat. Unfortunately, the average lifespan after diagnosis with DIPG is only nine short months.
Meet a few DIPG Warriors
Brain cancers are a complicated and diverse group of cancers. DIPG is just one type. Did you know there is an entire month dedicated to raising awareness for all types of brain cancer? Learn more by clicking here.
---

Did you know that ACCO is a member of the DIPG Collaborative?
The DIPG Collaborative is a collection of foundations with the common interest of inspiring research into the cure of Diffuse Intrinsic Pontine Glioma (DIPG) with the belief that through a cure for DIPG, significant advances in other cancer research will be made. Originally an organic development of the DIPG Symposium held in Cincinnati, Ohio, USA in 2011, today the DIPG Collaborative is made up of more than 20 foundations cooperatively funding between $1,000,000 to $2,000,000 in DIPG research every two years. The DIPG Symposium, which occurs every two years, is the culmination of not only the DIPG Collaborative's funding cycle, but also features unique perspectives on research from experts around the globe.
With a goal of seeking the balance of research transparency, institutional collaboration and the elimination of duplication, the DIPG Collaborative funds both clinical and translational research worldwide.
---

DIPG.org
Did you know that the American Childhood Cancer Organization partnered with The Cure Starts Now to create a DIPG.org – the largest online informational website filled with the most up to date information regarding DIPG/DMG. The website is loaded with more than 50 pages of guides, best practices, interviews with medical professionals and information – an invaluable resource for parents and caregivers of children who have been diagnosed with DIPG.  
---
DIPG Warriors Making Strides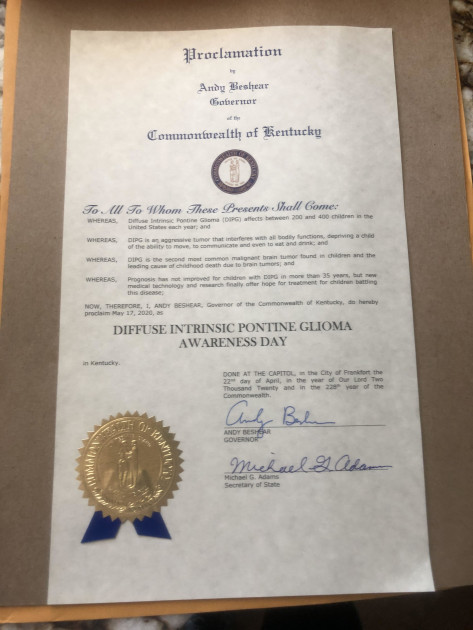 Last year, Kentucky Governor, Andy Beshear proclaimed that May 17, 2020 is Diffuse Intrinsic Pontine Glioma Awareness Day. Pictured here is the official proclamation. Gold Ribbon Hero, David Jr. was at the proclamation signing!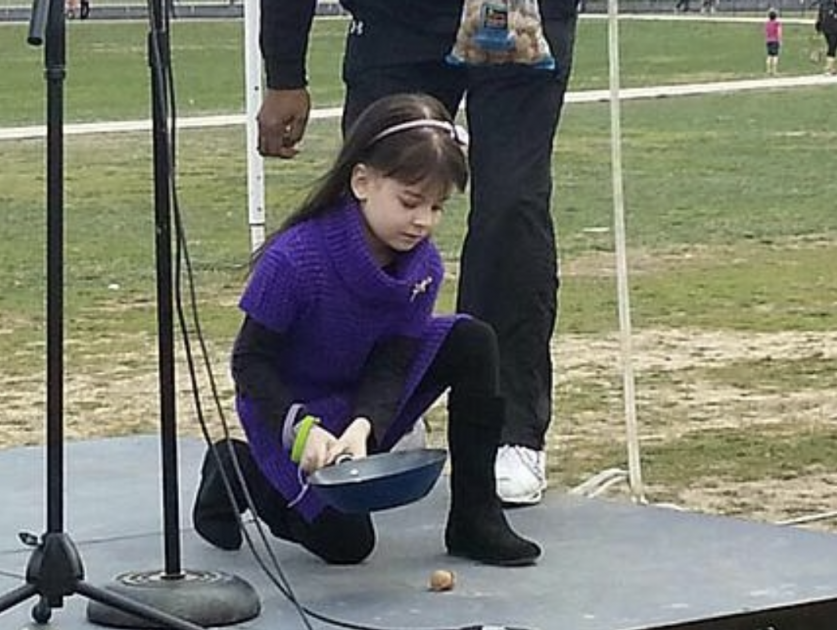 In April 2014, the Gabriella Miller Kids First Research Act was signed into law. This Bill launched a pediatric research initiative through the National Institutes of Health (NIH). When fully funded it will appropriate $126 million for childhood cancer and disease research. To date, $88 million has been appropriated in seven consecutive years as a result of Gabriella's mission towards childhood cancer research. This funding source sunsets in just three short years.
The Gabriella Miller Kids First 2.0 was recently introduced in the House (H.R.623) with bipartisan support. It will provide a unique, perpetual revenue source that will continually fund the Kids First Research Initiative at NIH. The monies come from existing penalties against pharmaceutical companies, medical device manufacturers, cosmetic and natural supplement industries that violate the Foreign Corrupt Policy Act.
Take action by supporting The Gabriella Miller Kids First 2.0 bill by clicking here.
---
Read more about DIPG
ACCO offers the only book in the world that is devoted to DIPG as one of our free educational resources that we provide to families currently in treatment. It is now online for you to read!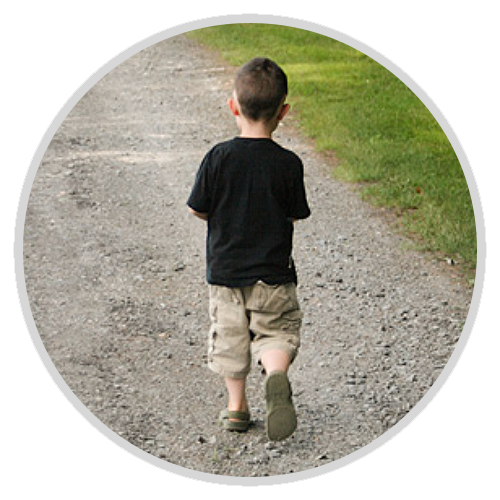 edited by Ruth I Hoffman, MPH
A 368-page comprehensive resource that guides the family whose child has been diagnosed with a diffuse intrinsic pontine glioma through this difficult diagnosis. Written by pediatric neuro-oncology experts and by parents of children with DIPG, this resource offers in-depth medical information as well as emotional understanding and guidance.
This book and many others are available to read online in our Digital Library.
---
Together, we can make a difference.
Donate today… because kids can't fight cancer alone
®
.