The story detailed below is an account written by Ashley, a liver cancer survivor.  She is now a full time nurse and a freelance model and author.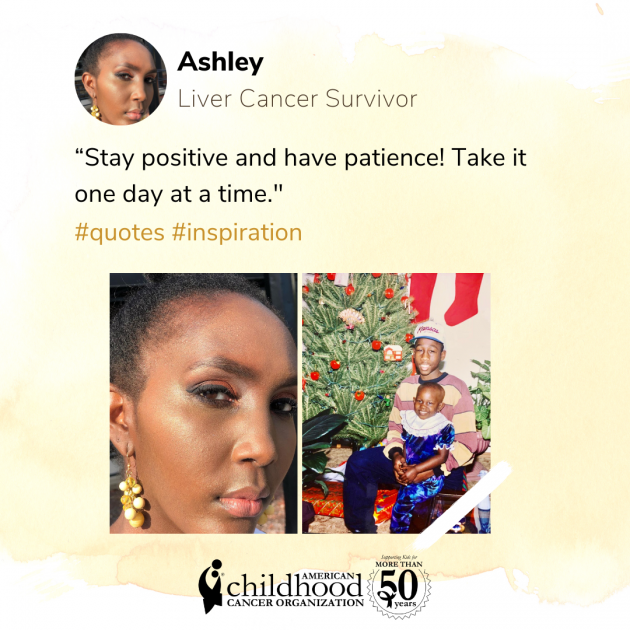 My mother noticed a lump in my abdomen and took to the doctor. At first, I was diagnosed with Liver Disease. Two weeks later my mother took me back to doctor because lump had gotten larger. My diagnosis was early stage 3 hepatocellular carcinoma.
Treatment consisted of the surgical removal of my gall bladder and aggressive chemotherapy for a year and a half. Due to aggressive chemotherapy I do have a minor hearing loss. I was also diagnosed with depression in my teenage years as an aftermath of cancer's survivor's guilt. After surviving my family and I went to Disney World.
ACCO helped by connecting me to the community and childhood cancer survivors. 
UPDATE:
March 2023 – Ashley passed her boards and is now a registered nurse! Congrats Ashley!
November 2021 – Ashley is currently pursuing her second degree in nursing and plans to pass her boards to become a nurse in May 2022.
Read more stories here: https://www.acco.org/survivor-stories/