September Childhood Cancer Awareness Month is in just a few months!
ACCO asks, "What About Kids?™"
If state funds have been allocated to adult cancer research, we must ask ourselves…what about kids? The majority of cancer research is dedicated to adult cancers, not childhood cancers. Together, we can make childhood cancer a state health priority in funding and policies for kids fighting cancer, and long-term childhood cancer survivors. 
The month of September is recognized as Childhood Cancer Awareness month and by the time it is over, another 1,300 children in the United States will be diagnosed with cancer. Even with the best treatments available, 1 in 5 children with cancer will not survive. And of those who do, most will have long-term side effects from their treatment. For these children and their families, childhood cancer is something that affects them every day of the year for the rest of their lives. For them, it's not enough just to be aware – they need you to take action. Help raise awareness in September by joining with ACCO to ask, "What About Kids?"
The shirt sale is now open through September 30! Please note that shirts ordered AFTER JULY 31 may not arrive in time to wear in September. 
Questions for ACCO? Email shirts@acco.org.
---
OPTION ONE: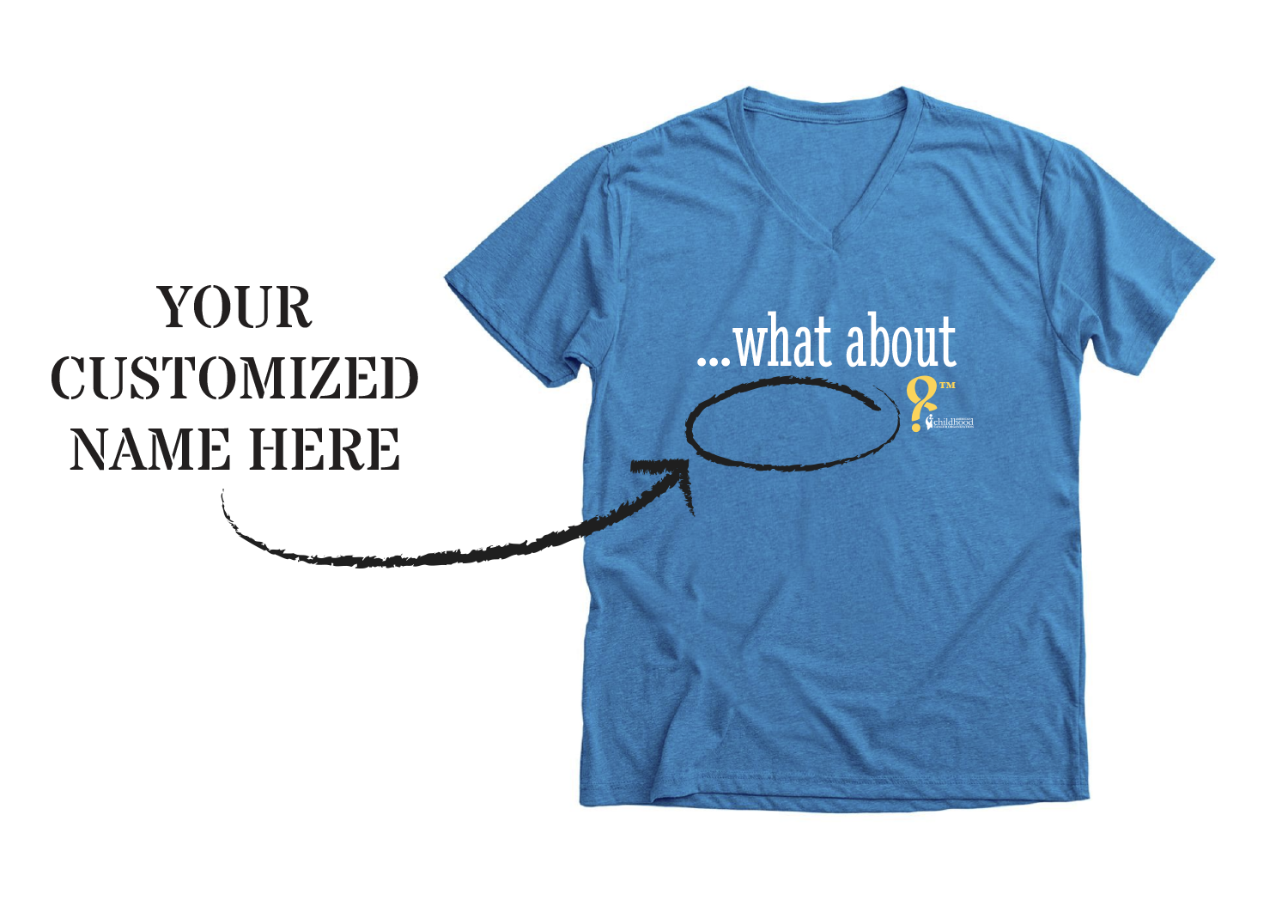 Purchase a personalized shirt from Bonfire.
Shirts can be personalized with a child's name, team name or a name followed by "strong."
Go here.
Fill out the type form. This will make sure Bonfire gets the information they need.
Wait for the CUSTOM link to be emailed to you.
Purchase your shirt! Share if you'd like!
Please note the turnaround time for your personalized link can be up to 7 days. Please reach out to support@bonfire.com if you have any questions.
---
Shirts will be available in multiple styles and colors.
---
OPTION TWO:
Purchase a shirt without personalization.
1. Go here to purchase your "What About Kids?™"shirt or merchandise.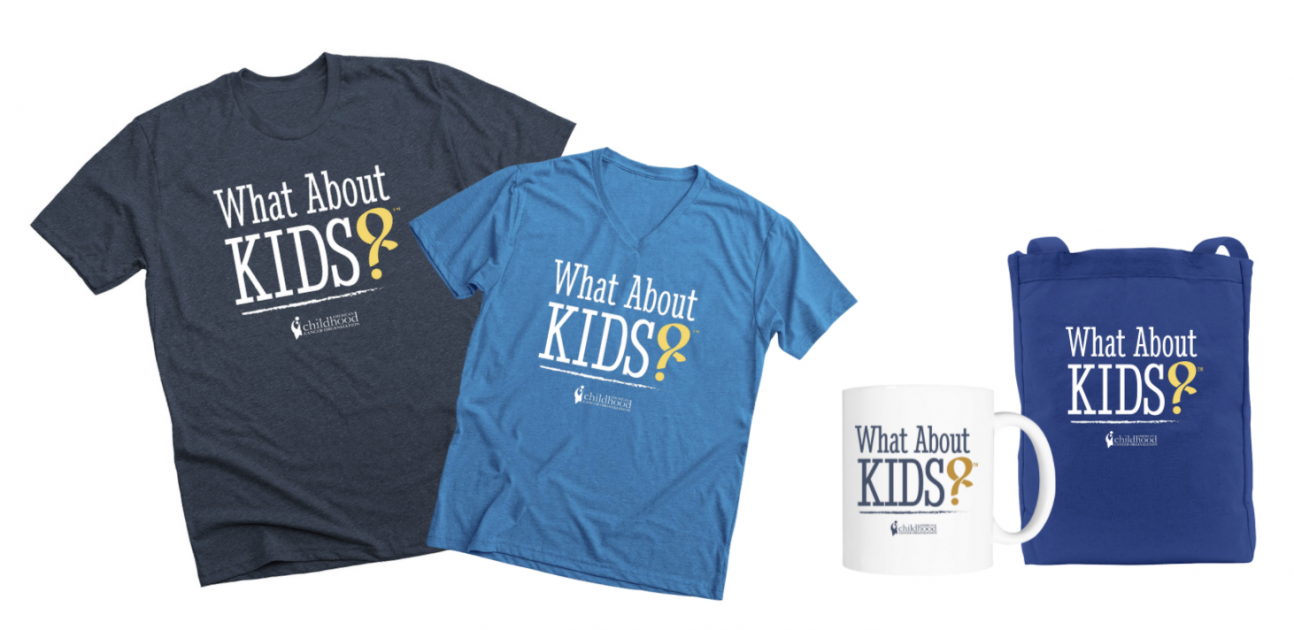 ---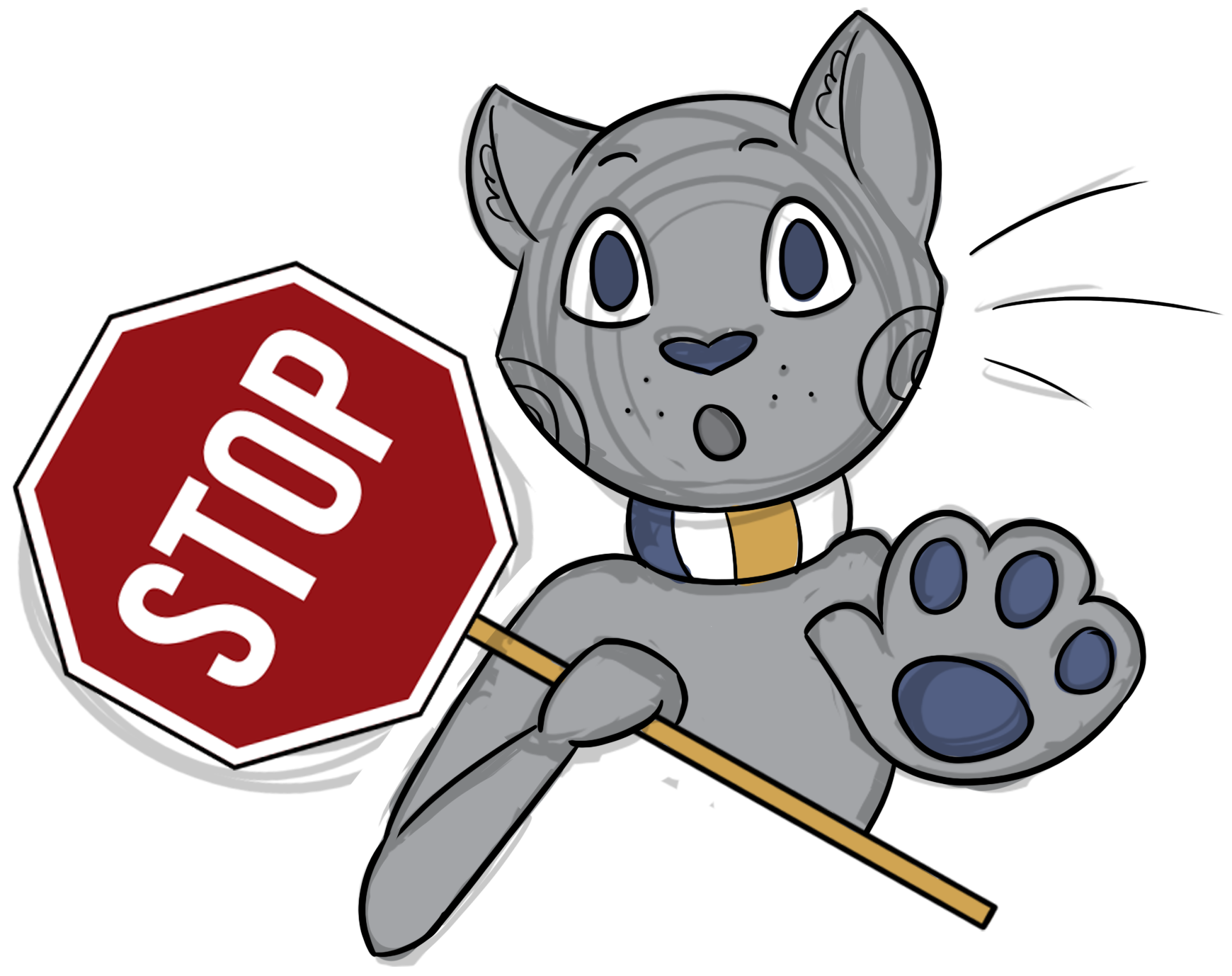 Important Shipping Information!
Please note that shirts ordered AFTER JULY 31 may not arrive in time to wear in September. Make sure you order with enough time to ship. If you order before July 31, you can expect your order to arrive in August, well before Childhood Cancer Awareness month!
Estimated Printing and Shipping Time: U.S. customers will receive their shirts up to 14 business days after a campaign ends successfully. International orders may take up to 21 business days.