Meet Sofia, 2021 Amazon + ACCO ambassador. Sofia is a 7 year old acute lymphoblastic leukemia warrior who loves cooking.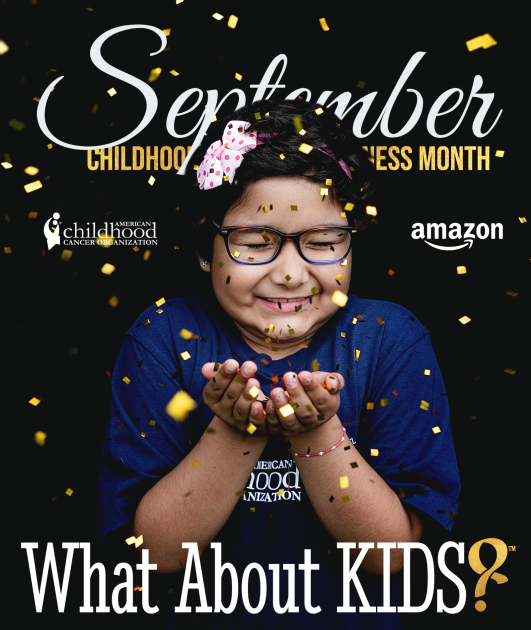 When Sofia was initially diagnosed, she had chronic fevers, was very tired and had petechiae inside her lip. Once she was in the hospital, they drew blood and had the results. "They pulled my husband and me out of the room. At that moment we knew it was bad news. The doctor gave us the diagnosis and we were devastated," remembers Alicia, Sofia's mother. Treatment started immediately and will last a little over a year.   
"Sofia is definitely a hero because she has remained strong on this journey. Every time there has been a hospital stay or clinic visit, she always asks what medicine they are giving her and for what reason which is a great quality to have. Her doctors and nurses constantly tell me how calm she is and that she is a great patient."
ACCO works tirelessly to identify and reduce the disparity between adult and childhood cancer research and treatment. We must continue to ask, "What About Kids?™"  Together, we can make childhood cancer a state health priority in funding and policies for kids fighting cancer and long-term childhood cancer survivors.