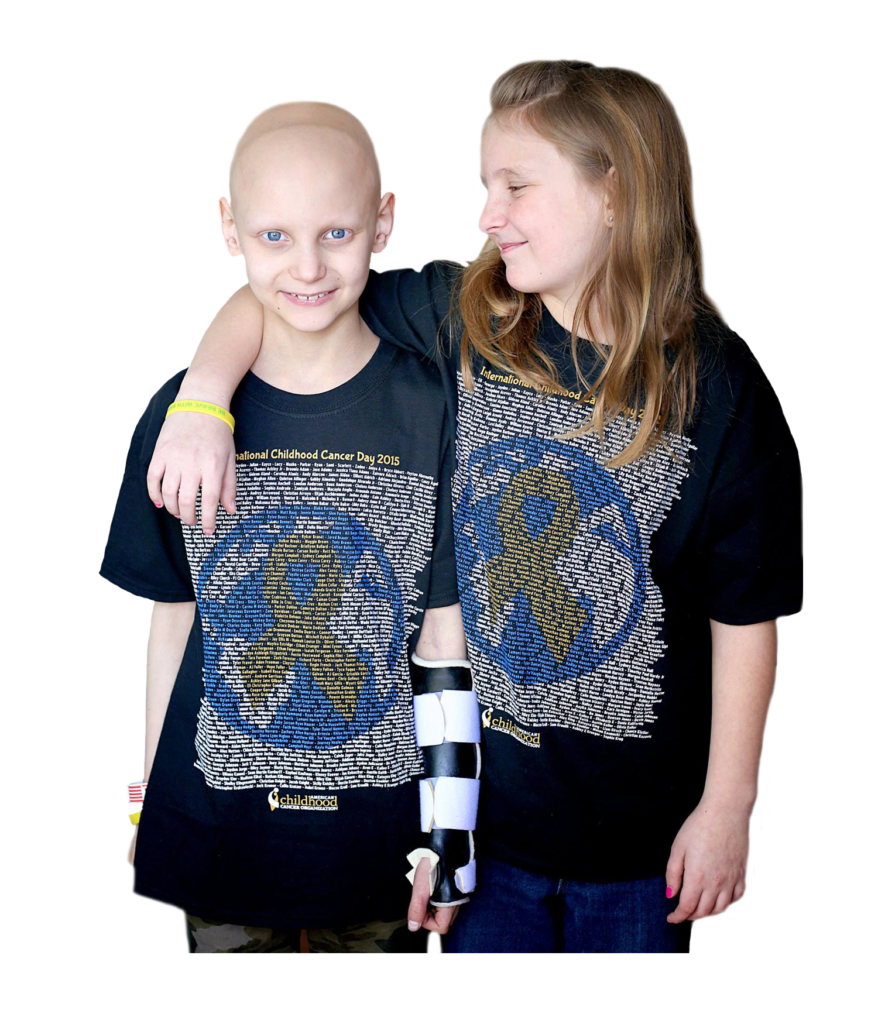 International Childhood Cancer Day is February 15th! Each year hundreds of thousands of people from around the world come together to support children and teens facing a diagnosis of cancer. The American Childhood Cancer Organization created the well-known and much anticipated ICCD Awareness Shirt Campaign to help raise much-needed awareness! Join the efforts and add a name to the Awareness Shirts, and then be sure to share your photo on ICCD, February 15th, sharing your support for awareness!
Below is how you can help raise awareness:
Submit a Name – Add the name of a child or teen you know who has fought, or is still fighting childhood cancer – Name Submission is available for two weeks at the beginning of December each year.
Order an Awareness Shirt – After the name submission process, shirts are available for purchase for about three weeks, from the last week in December to the middle of January.
Wear and Share Your Awareness Shirt – Once you've received your shirt, please take a photo and share it on our Facebook page at www.facebook.com/americanchildhoodcancer/ or email it to shirts@acco.org.
*Shirts are not printed and processed until the end of the campaign and are usually shipped about two weeks after the campaign has closed.
We are always collecting names for the next Awareness Shirt. Click Here or the button below to add a name to the next campaign.

Raise Awareness on ICCD!
On February 15th, the ACCO and childhood cancer organizations from around the world come together to highlight the critical importance of raising awareness of childhood cancer as a child health priority. Each year, around the world more than 300,000 children's lives are changed forever after their cancer diagnosis. To learn more about ICCD please Click Here!
We appreciate the incredible support our ICCD awareness shirt campaign has garnered each year. The Awareness Shirts feature the names of close to 10,000 brave children and teens!
Questions? Email shirts@acco.org.
Click HERE or the Button Below for ICCD Awareness Shirt FAQ (Frequently Asked Questions).
ICCD SHIRT FAQ »