HOST A FUN, TEAM-BUILDING EVENT FOR A GREAT CAUSE
Has your business been looking for a great cause to support? Do you need a fun, team-building event that can be easily integrated into your annual Cause Marketing strategy? We have just the event you've been looking for!
We are the American Childhood Cancer Organization and we recently launched our Signature Corporate Events program. We are excited to invite your business to join us! To learn more about these events, click the button below and watch the video.
Will your corporation host our next Corporate Event to help kids with cancer? If so, please contact us today by registering so we can help you get started on planning your event. We can't wait to work with you on making your event a success!
The American Childhood Cancer Organization (ACCO) is a non-profit organization that provides FREE RESOURCES to families who have a child diagnosed with cancer, to assist them with making informed treatment decisions during the difficult childhood cancer journey. We can only provide these vital materials through the generosity and support of our community and corporate partners.
Please take a moment to watch the video below. Jel Sert, the makers of many famous food products, supported our organization and the families we serve by hosting an ACCO Signature Corporate PJammin® Event!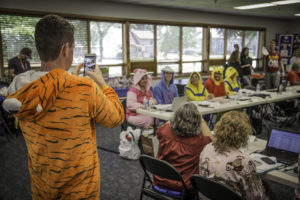 In June 2016, the American Childhood Cancer Organization (ACCO) was very proud to announce the first, official, Corporate PJammin Event held at the Jel Sert Company in Chicago, IL. PJammin is an event that has, up until recently, been held predominantly at schools. Since children and teens with cancer spend a great deal of time in their pajamas during treatment for cancer, the ACCO created this concept to raise awareness of childhood cancer and to honor these children and teens, to let them know we support them and that they are not alone in their battle!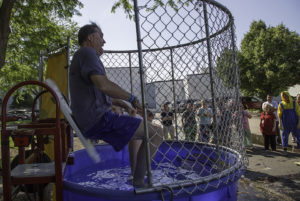 The idea to bring our signature event to the corporate world stemmed from our collaboration and partnership with Jel Sert, maker of products such as the famous Fla-Vor-Ice freezer pops which kids all over the world love. For this event, more than 200 Jel Sert's employees were encouraged to participate and wear their pajamas to work on June 15th. In order to wear their pajamas, they had to donate to ACCO. To make the event even more engaging, Jel Sert's incredible team took it to the next level by bringing in a dunk tank (the dunk tanks was unique to this Corporate Event and was the idea of the hosting corporation, dunk tanks are not required at any event). They offered the leading fundraiser from each department the opportunity to dunk their supervisor as an incentive. The best part was that the CEO himself, Ken Wegner, offered the highest contributor to dunk him!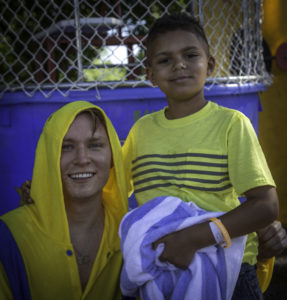 It was an incredible day to see over 200 employees wearing their pajamas to work in support of children and teens with cancer. Two local families with childhood cancer survivors were invited to participate in the dunking, and Sophia (survivor of ALL) and Cy (survivor of meduloblastoma), both were given the opportunity to dunk Jel Sert employees and Ken (the CEO) himself. The entire event was a huge success!
Jel Sert has long supported ACCO, being the first corporation to put the Gold Ribbon (symbolizing childhood cancer awareness) on their product boxes. Also, through the Take-A-Pop Share-A-Smile program, where Jel Sert donates freezers to childhood cancer treatment centers across the nation and fills them with an unlimited supply of Fla-Vor-Ice freezer pops. Often, during treatment, children and teens find it difficult to eat or drink due to mouth sores from the chemotherapy and/or radiation, and these freezer pops are often the only thing they will eat.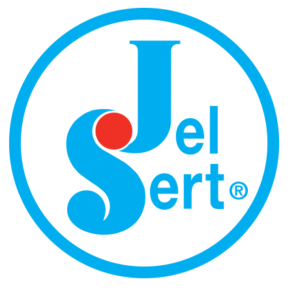 Ken Wegner, Jel Sert's CEO is now challenging other corporations to also support childhood cancer by hosting a PJammin event at their company! We encourage you to take up the challenge and contact our Program Director, Liz at ldicus@acco.org, or complete the registration form below to learn more and participate!
---
ACCO has many ways that corporations can host a signature, Corporate Event to support children and teens fighting cancer:
PJammin – where your team can wear pajamas for the day;
Go Gold Events – everyone can wear something gold, to help raise much needed awareness;
Pedi-Cure – host a PediCure event and wear gold nail polish or toe-nail polish to show your support.
ACCO also works with sport teams, running and riding groups, triathletes, dance groups, choirs, schools, and really almost any individual or group who has a great idea or means to want to support ACCO and our families. Our team is more than happy to provide supplies or ACCO "bling," a custom online portal to help collect donations, and depending on the type and size of your event, marketing options to help with promotion. Simply contact us and we would love to hear how you would like to participate!
We want to thank Ken Wegner and his incredible team at Jel Sert for opening their heart and entire headquarters to ACCO during this event. We also would like to thank Clint Janson from Mojo Lab for taking the beautiful photos and creating the video.