THE JEL SERT COMPANY
The Jel Sert Company, based in West Chicago, Ill., is a manufacturer, marketer and distributor of a variety of well-known food and beverage products. The company's proprietary brands include Wyler's, Wyler's Light, Pop- Ice, Flavor-Aid, Fla-Vor-Ice, Royal, My*T*Fine, Otter Pops and Mondo, among others.
Jel Sert has been privately held since its founding in 1926. Our partnership began in 2008 and we continue to work together to promote awareness and sponsor advocacy programs on a national basis.
WHAT IS JEL SERT DOING TO HELP?
In 2008, Jel Sert began adding the gold ribbon and ACCO information to their Fla-Vor-Ice freezer pops packaging in support of the Gold Ribbons for Childhood Cancer Awareness cause. This campaign now extends across millions of packages of Fla-Vor-Ice, Otter Pops and Pop-Ice, inspiring childhood cancer advocacy and honoring those affected by the disease.
They are active both on-line through social media and off-line at local events to provide support and keep people informed.
Jel Sert provides funding for awareness programs, research and coping tools.
Jel Sert hosted our first official Corporate Event using our take on our Signature Program, PJammin®. Click Here to learn more.
---
INCREASING QUALITY OF LIFE ONE POP-AT-A-TIME!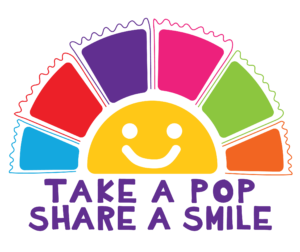 One program that we are both particularly proud of is Take a Pop, Share a Smile, which we started in 2008 to help children across the U.S. cope with cancer and all that it brings to their lives.The program involves the donation of freezers and a continuous supply of Jel Sert's well-known freezer pops to cancer treatment centers throughout the U.S.
Freezer pops are often used to help ease the pain of mouth sores and other negative side effects from the cancer therapy while helping keep the children hydrated. The Jel Sert Company has donated over One Million pops to 115 Centers to-date!
Click HERE for more information about bringing a freezer to your treatment center.
You may also email takeapop@acco.org for more information.
---
Nominate a Hospital
---