ORDER THE NEW CHILDHOOD CANCER AWARENESS SHIRTS
Ordering is open for the 2017 Go Gold® Awareness Month Shirt! Please Click Here or the button below to place your order before August 7th.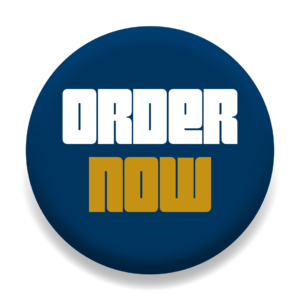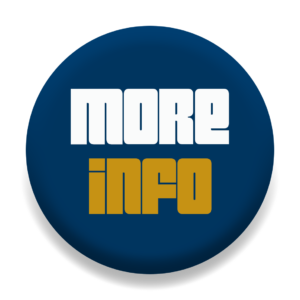 We are excited to share this year's very special new design. The design is different from past shirts and due to your many requests we are adding a light colored shirt option, which has never been available before. There will be 6 options to choose from including regular t-shirts and v-neck shirts in light grey, a t-shirt in or our signature navy blue, two different baseball t-shirts and a grey sweat shirt. See what you think from the designs below. We can't wait to hear what you think. Click images to enlarge.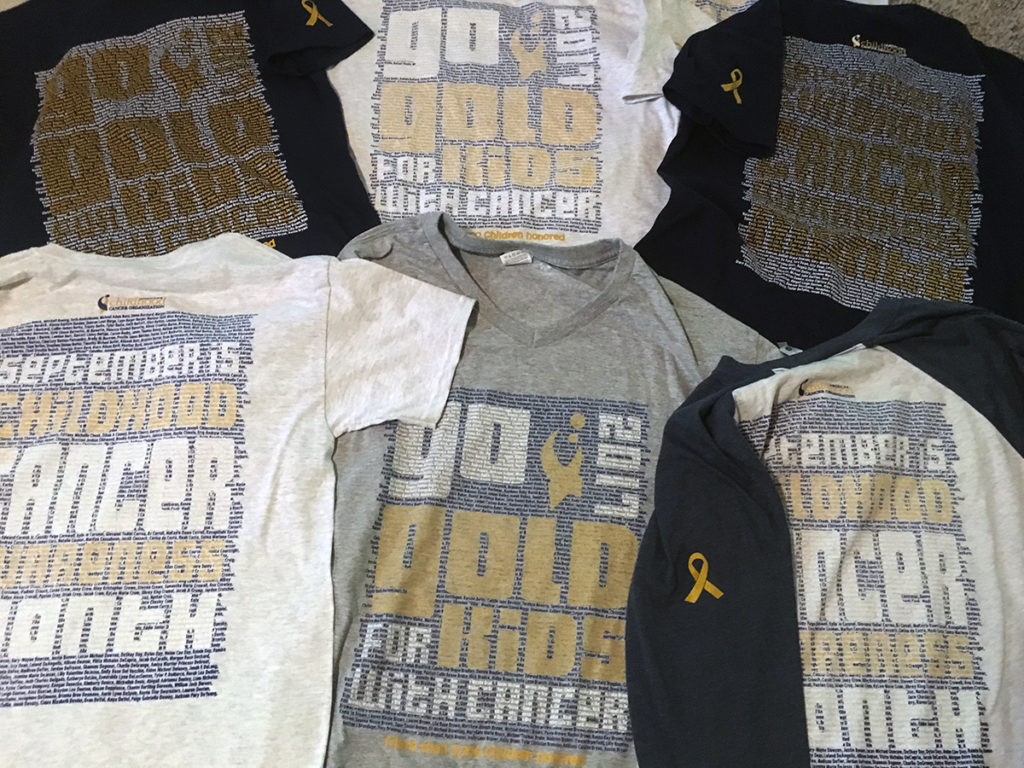 CHECK THE LIST OR SUBMIT A NAME FOR THE 2017 GO GOLD® AWARENESS SHIRT
The list of over 7,000 names is now available to order until August 7th. Don't worry, there is still time to submit a name. We are collecting names for the 2017 Go Gold® Childhood Cancer Awareness Month Shirt for until July 31st.
 Please CLICK HERE or the button below to review the list for a submitting name. If you haven't submitted a name yet, please CLICK HERE or the button below to submit a name for the this shirt.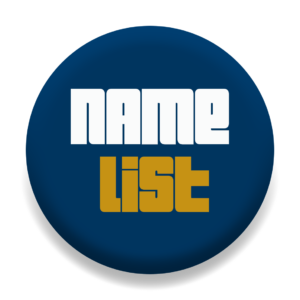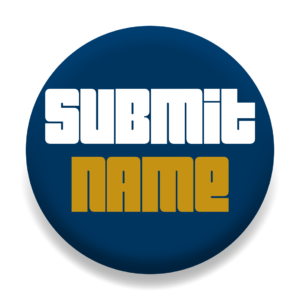 Names may be submitted in honor or in memory of the child or teen, there is no purchase necessary to submit a name and their name will be printed on the 2017 Go Gold® Awareness Shirt. Shirts will be available for purchase in July and August.
If you have any questions or need confirmation that name submitted is correct, please email shirts@acco.org. Thank you in advance for your ongoing support to help raise much needed awareness during Childhood Cancer Awareness Month!
Last year approximately 5,700 names of children and teens who have fought cancer or are still fighting cancer were submitted. The names we collected are in honor or in memory of children diagnosed with cancer, and represent so much more. They represent too many children, teens, and families who have faced a diagnosis of childhood cancer with courage and determination.

HOW CAN YOU HELP RAISE AWARENESS THIS SEPTEMBER?
Families, caregivers, charities and research groups around the world observe September as Childhood Cancer Awareness Month. The objective of Childhood Cancer Awareness Month is to put a spotlight on the types of cancer that largely affect children, survivorship issues, and to help support advocacy efforts, raise funds for research and family support. Learn More…
WHY GO GOLD® FOR THE GOLD RIBBON?
The international awareness symbol for Childhood Cancer is the Gold Ribbon. Although many colors were considered, gold was agreed upon as the ideal choice for childhood cancer awareness because gold is a precious metal, and is therefore the perfect color to reflect the most precious thing in our lives – our children. Learn More…