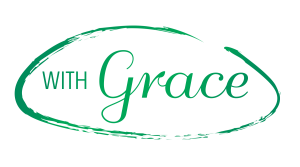 Everyone who knows Grace would tell you that she has always been special.  A kind heart and infectious smile allow Grace to lighten the mood wherever she goes.  Grace loves playing sports, hanging out with her friends, going to the beach and watching football on Sundays with her family. At an early age she decided that at her birthday parties there wouldn't be gifts, but instead charity donations to St. Jude's Children's Research Hospital to help kids with cancer.  At 8 years old Grace started to fall behind in her growth and drink a lot of water so she went to the doctor and had several tests over the next year. After a family vacation to Disney World she returned to have an MRI the next day. The scan revealed a tumor around Grace's pituitary gland.
It took several weeks of tests, scans, and appointments with surgeons and specialists before the diagnosis and plan for treatment were set. Through all of it, Grace never forgot to smile and lighten the mood for the other patients she met along the way. At 9 years old, Grace was diagnosed with Germinoma, a germ-cell brain tumor.  In May of 2018, Grace traded her softball glove and gymnastics leotard for chemotherapy and proton radiation.  Throughout the rest of the year, Grace stayed positive and strong, making the rounds in the hospital, cheering up other patients and and always having a smile for the many caring medical professionals who treated her.  Grace will tell you that maybe it wasn't the most fun thing to do, but the people she's met and the friends she's made she wouldn't trade for anything.  As the true warrior she is, Grace has channeled her energy into helping several charities with fundraising, awareness campaigns and visits to The Valerie Fund and Rutgers Cancer Institute where she was treated.  Even though at only 10 years old Grace has spent more time in hospitals than many people will spend in their lifetime, she always remembers to find her smile when she goes there, and all the people who have met her there would tell you she always brightens their day.  While Grace will spend the rest of her life being monitored for recurrence of Cancer, she currently shows no evidence of disease, and is enjoying getting back to her sports and thinking of new ways to help other kids like her who are facing their own cancer journey.
WITH Grace
Take the initiative. Make an impact.
Throughout treatment and beyond Grace continued her selfless focus on others. She also inspired a movement. Several friends and family members rallied to support the pediatric cancer cause that now touched their lives. They created shirts and sold them, they gathered school supplies and gifts for some of the less fortunate that Grace was being treated with and raised over $30,000 in 6 weeks all for this cause. Grace's grandfather rallied a design team and countless donations to create Grace's House, a show house that raised almost $300,000 for the cause and inspired an extended community to help the fight pediatric cancer warriors have. Following that Grace, held a dance-a-thon and rallied to raise another $30,000 for the facility where she was treated and began advocacy and outreach for other organizations to fund research for pediatric cancer. Grace was a Gold Ribbon Hero for ACCO (American Childhood Cancer Organization) and selected to be a guest at the 2019 State Of The Union. She was honored to be able to represent pediatric cancer on a national and international scale as President Trump pledged $500 Million for much needed pediatric cancer research.  Grace is determined to continue to help others fighting pediatric cancer and to give back to those that supported her on her fight.
WITH Grace was created to make an impact by supporting pediatric cancer research initiatives and families when they need it most. Wanting no one to feel alone, we connect and support pediatric cancer warriors.  We collect supplies and gifts to give to less fortunate cancer families so they can focus on the fight. We gather funds to support pediatric cancer research initiatives and actively participate in advocacy for pediatric cancer funding so no one else has to feel the pain of this disease. We inspire acts of kindness towards others WITH Grace.