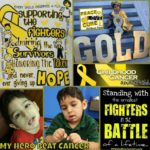 The Sal's journey of hope foundation will be dedicated to inspiring hope and trying to bring some joy to other little warriors fighting brain cancer and other life threatening cancers.
We believe that together we can make a difference in these kids lives. With this fund we hope to be able to reach other children by sending them little hope jars, birthday cards,  and providing gift cards to help ease expenses for their families while staying at the hospital. We eventually hope to establish a scholarship fund and encourage families to never give up or lose hope .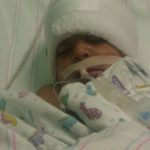 Sal was diagnosed with ATRT, a brain tumor at the age of 2. He had two brain surgeries,  chemotherapy and radiation. ATRT is a rare cancer and statistics do not offer much hope for those diagnosed. Sal endured many infections, many days of confinement, days of missing out on holidays with his family.  It was a very hard time for the whole family. Our family was two hours away making it very hard and expensive for the rest of the family to commute. During treatment, Sal was in the hospital for over a year and it was very hard on the family. However, one thing we never did was lose hope.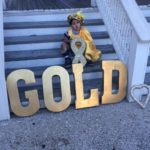 We met other families there going thru the same journey as us and we received many nice gestures, even including, donated gift cards for us for gas and food. It was nice to know that we were not alone in this fight. When Sal was released from the hospital we knew that we needed to somehow repay the kindness shown to our family by others. We want to do our part in making someone else's day even a little bit easier or better.  We knew then that a Founding Hope Fund would be a great way to help others and honor our Sal. Please consider supporting our efforts and donating to our fund below.