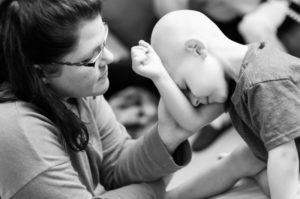 "On February 27, 2014, Isaiah was diagnosed with stage IV Cancer, then confirmed on March 4, 2014 to be Neuroblastoma Stage IV Cancer High Risk/Aggressive, MYC Amplification.
Here is a very brief overview of the journey thus far: a total of 6 rounds of Chemo; a Stem Cell Harvest; a 10 1/2 hour surgery, where Isaiah lost 1250cc of fluid and remained stable: a Stem Cell Transplant; 12 days of Radiation and 6 months of Anti-Body Treatment. We have been blessed greatly even though it has been a very long and tough year. Our family has seen our God provide to us great strength, a supportive local church, provisions for us through many people and organizations. We have attached a few pictures to give you a small glimpse of our journey. The journey is far from over, but this chapter ends and a new one begins.
We trust in The Sovereign God who is already where we are going; we know our Father in heaven is righteous and holy in all He says and does. This is where our trust is, our trust is in the Living God who sustains us in His perfect strength and through this situation. He alone is glorified.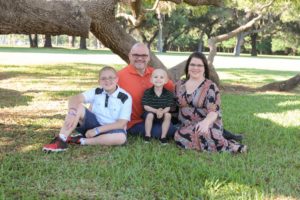 The goal of the Isaiah's Hope – Eagle's Wings: Isaiah Allan Lucas Foundation, is to greatly raise awareness of Pediatric Cancer, the lack of funding there is and to raise support for 1) St. Joseph Children's Hospital oncology/hematology Department for training and research; 2) Research for a cure of Neuroblastoma through organizations like COG & NANT; and 3) provide families with funds for funeral cost due to the loss of a child(ren) due to Pediatric Cancer. In partnership with ACCO, Isaiah's Hope – Eagle's Wings: Isaiah Allan Lucas Foundation will use your generous gifts to empower parents, their children with cancer, their families across the country fight the battle by supporting those who research, train and help battle this disease.
"He gives power to the faint, and to him who has no might he increases strength. Even youths shall faint and be weary, and young men shall fall exhausted; but they who wait for the Lord shall renew their strength; they shall mount up with wings like eagles; they shall run and not be weary; they shall walk and not faint." (Isaiah 40:29-31/ESV)"
Isaiah's Photo Gallery
[mpa:id=4,header=false,desc=false]