All month long, learn more about childhood cancer and share on your social media through September Childhood Cancer Awareness Month to raise awareness!
---
GO GOLD® The RUN!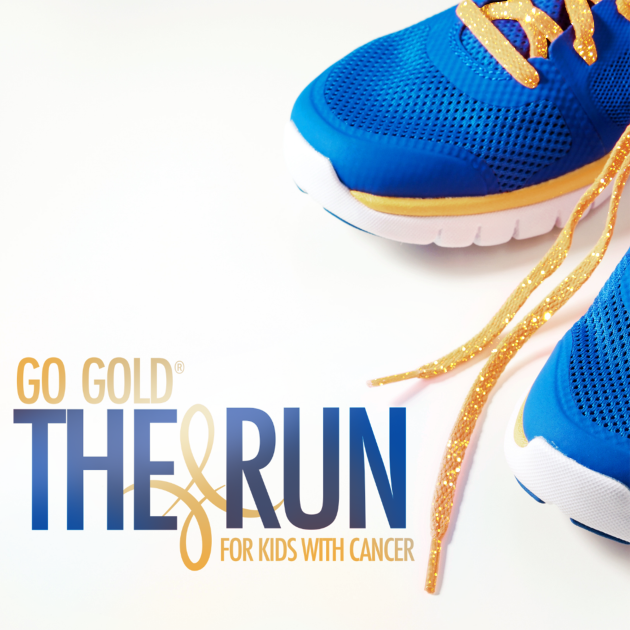 In 2022, ACCO launched GO GOLD® The RUN for kids with cancer! Lace up your sneakers and run (or walk) for good! ACCO's first annual GO GOLD® the RUN officially kicks off May 1st and runs through September 30th! Run one race…or them all and raise funds for kids with cancer.
Register to run (or walk) here: https://www.acco.org/go-gold-the-run/
So Many Ways to Join GO GOLD® The RUN for Kids with Cancer! 
FULL Race: Participate in the FULL Race from May through September.
Monthly Race: Participate in the April, May, June, July, August and September race for the corresponding month!
Register to run (or walk) here: https://www.acco.org/go-gold-the-run/
---
September Shirts
ACCO's annual September Childhood Cancer Awareness Month Shirt campaign starts May 1 and runs through September! Personalize not one but TWO shirts this year! Whether it's the "team" shirt or the "fight" shirt, you'll be supporting the nation's littlest cancer patients. Click here to get your CCAM Shirt today: https://www.acco.org/ccam-shirts2022/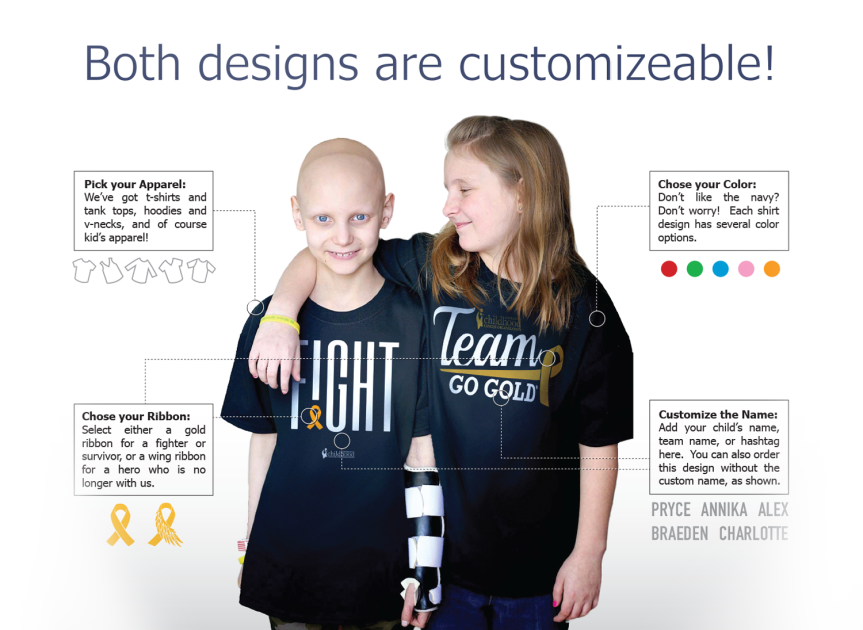 ---
Amped Electric Games is GOING GOLD®!

Bentonville, Arkansas is GOING GOLD® with the ACCO during the World's First Electric Unicycle Games! The competition will be held at the Benton County Fairgrounds. Whether you come to watch or participate, you're in for the thrill of a lifetime.
Buy your tickets here: www.ampedelectricgames.com
---
Meet the Kids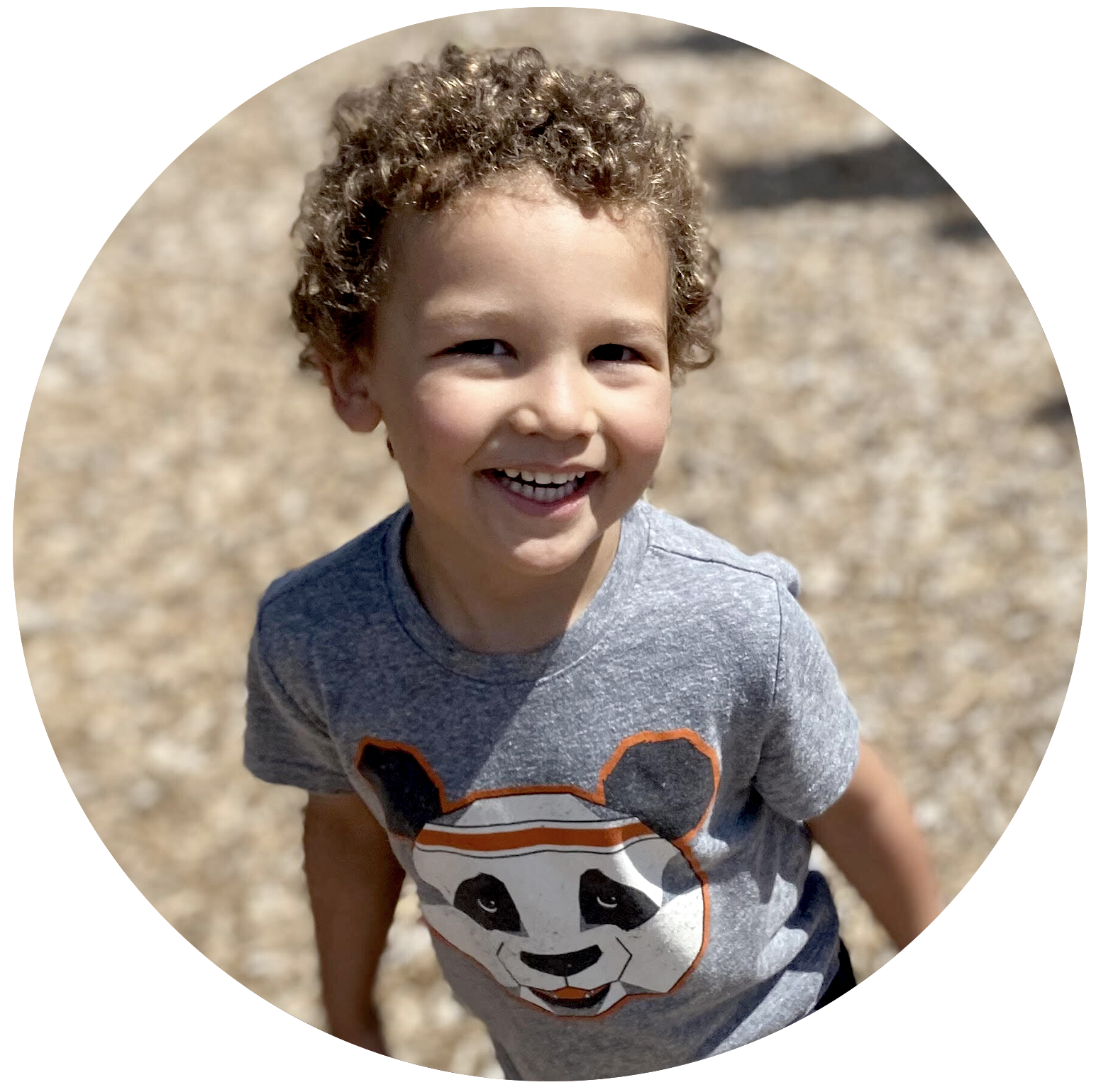 Meet Kashton
Kashton was diagnosed with acute lymphoblastic leukemia in November of 2020. Doctors initially thought it was the stomach flu but finally discovered that it was ALL after three months. Currently, Kashton is on a daily chemotherapy medication and attends monthly clinic visits. His mom said, "throughout this entire ordeal, Kashton has been so resilient, brave, happy and strong. He understands that his chemo is the medicine that is making him better." Kashton and his family look forward to treatment completion in 2023.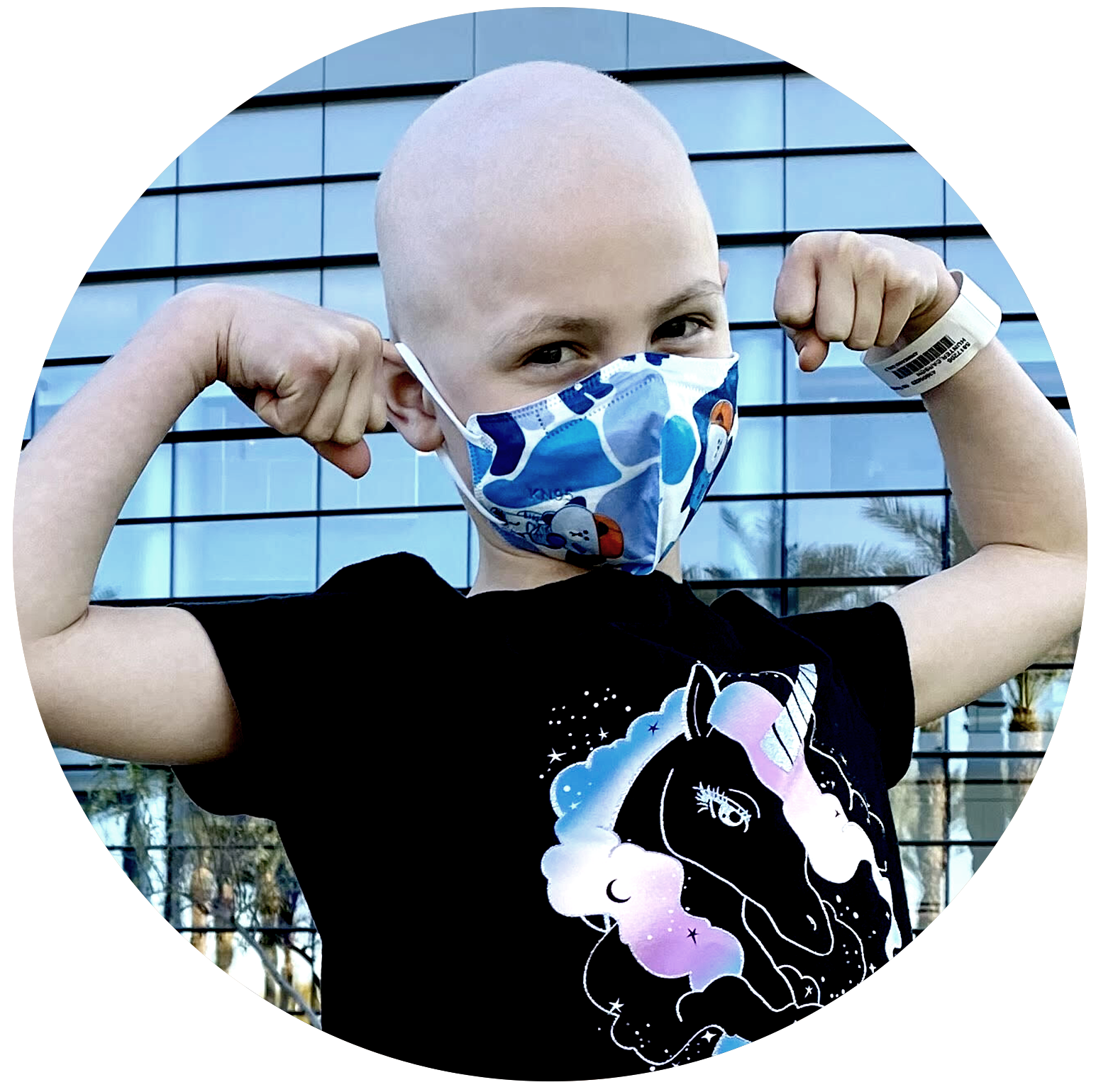 Meet Carson
Carson was diagnosed with stage 2 ovarian cancer in November of 2021. After having a week-long fever, her stomach became hard to the touch. Doctors discovered the tumor and the next morning Carson went in for surgery to remove the tumor and her ovary. During the first day of chemo, she had a severe allergic reaction to one of the chemo medicines. Carson completed 3 total rounds of chemo and was declared NED in February 2022.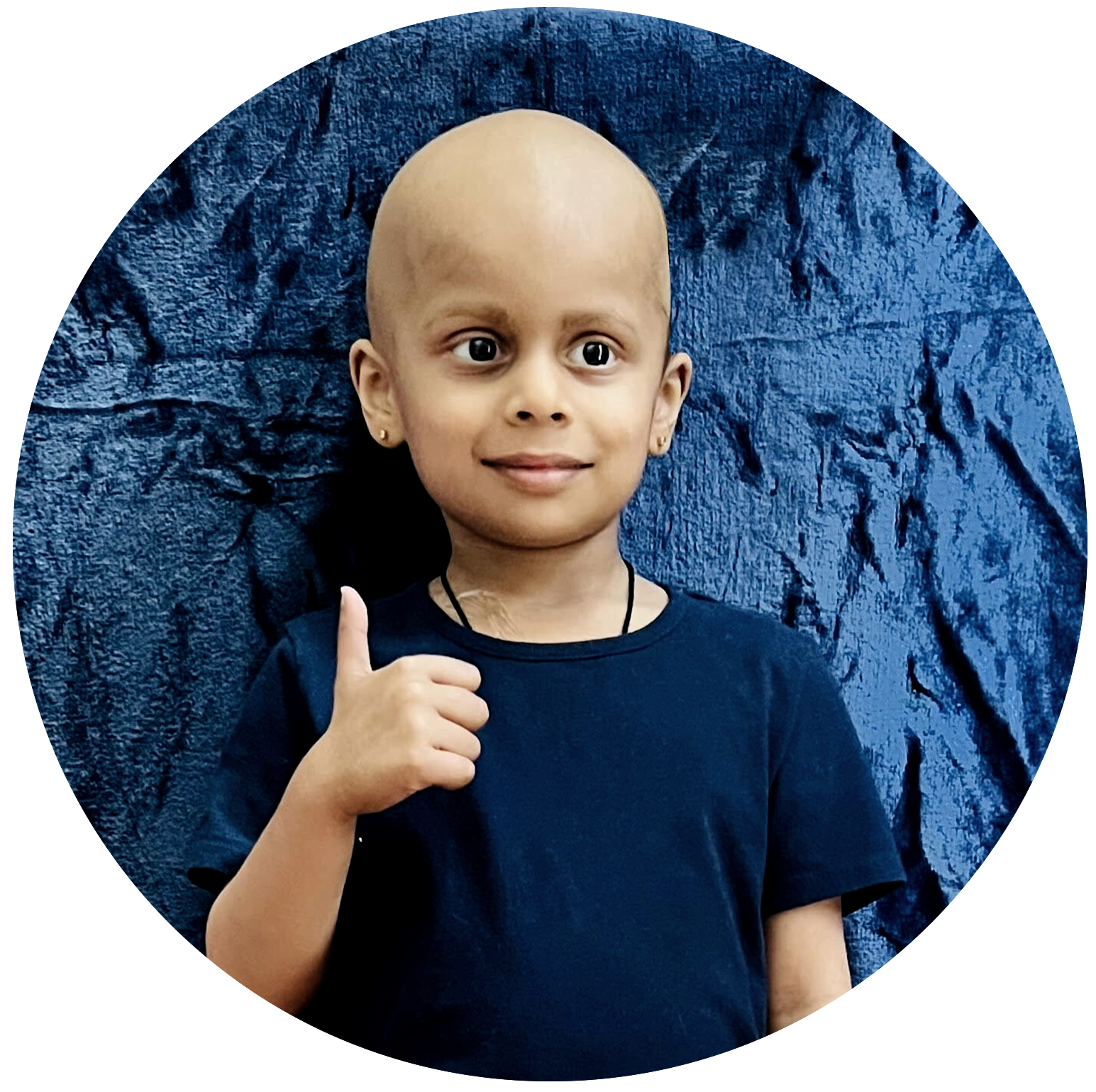 Meet Iyra
Iyra was diagnosed with Stage 3 Rhabdomyosarcoma in December 2021. After blood was found in her urine, Iyra's parents took her to the doctors who suspected a urinary tract infection. When it persisted, she was taken to the ER. Doctors performed an ultrasound and CT scan and the results showed a cyst formation on her left kidney. She is currently on treatment and will undergo 14 cycles of 21-day chemotherapy. "Iyra is a fun child who loves to play with her sister," says her mom, Divya. "She is very caring and a strong girl."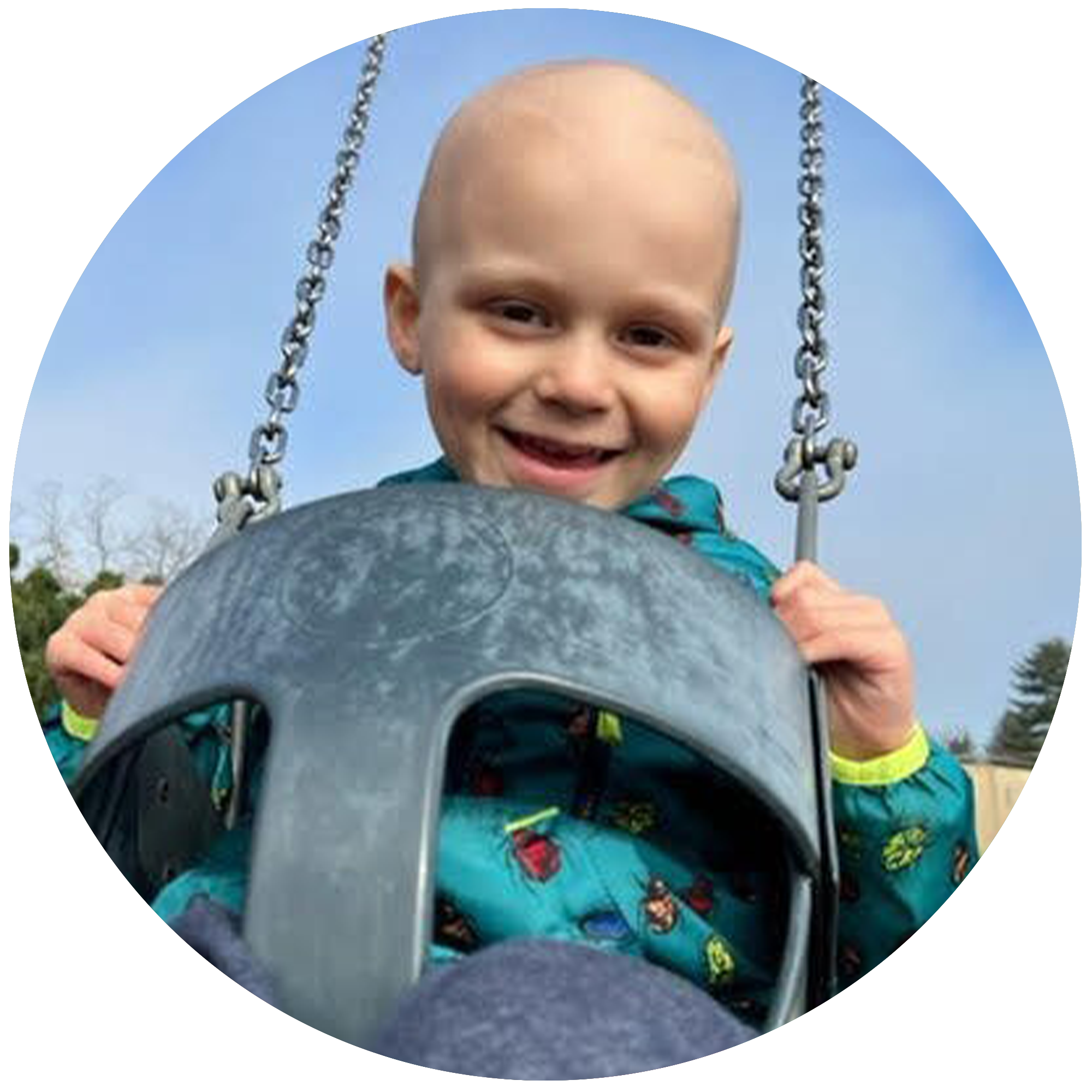 Meet Declan
Declan was diagnosed with stage 3 T-cell lymphoblastic lymphoma in June of 2021. The month before diagnosis, Declan's nodes were enlarged. Multiple tests and scans revealed masses in his chest and abdomen. Chemotherapy will last for 2.5 years where he will get IV chemo, oral and an injection in his spine. "Declan is the bravest three year old I know. He is an amazing example of how we have a choice each day to bring happiness to others, even when our circumstances are hard."
---
Sharable Content and Statistics 
ACCO provides graphics that you can share during childhood cancer awareness month! Be sure to tag ACCO on Facebook @americanchildhoodcancer, Instagram and Twitter @accorg.
---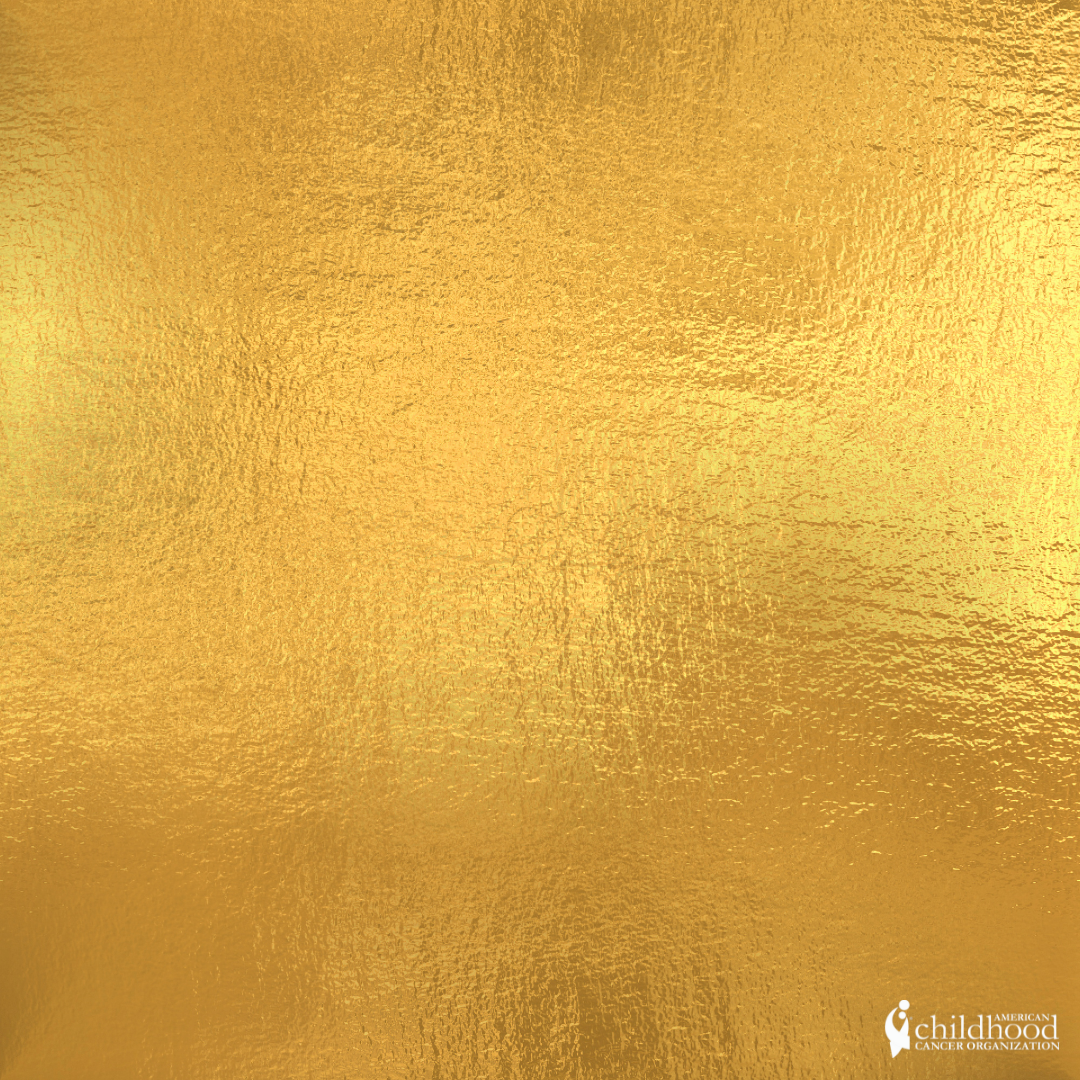 GO GOLD® This September!
Help us turn social media gold AGAIN this September! On the platform of your choice, replace your profile picture with this simple gold square and tell us what motivates you to GO GOLD®. With your help, we can turn social media gold for a month… because kids can't fight cancer alone!®
Want to help out right now? You can donate online and share our special GO GOLD® donation page this September.
---
Raise Awareness with a Social Media Frame 

---
Take Action

Cancer is number one cause of death by disease for children in the U.S. Despite that alarming statistic, 30 states do not include any childhood cancer language in their comprehensive cancer plans.
ACCO works with state governments to reduce the disparity between adult and pediatric cancer. To date, $66 million has been appropriated for childhood cancer in four states because of ACCO's "What About Kids" State Research Initiative, with more than $30 million appropriated in the last year!
Please support ACCO's What About Kids Research Initiative as we lead innovative state funding for childhood cancer research! 
DONATE TODAY!
Research Initiative Update
In 2022, through the work of ACCO's Director of Government Affairs and our KY-based Advocacy Regional Coordinator, Kentucky's General Assembly increased its state appropriation from $2.5 million annually to $6.25 million for FY 2023-24 bringing the total appropriation for childhood cancer in Kentucky to $22,500,000 from FY 2018 – FY 2024.
In 2022, ACCO's continued advocacy with New Jersey's governor resulted in an additional $10 million appropriated for childhood cancer research, bringing NJ to a total of $25,000,000 appropriated to date.
In 2022, ACCO's advocacy with PA resulted in an additional $7.5 million appropriated for childhood cancer research at 3 academic research institutions, bringing PA to a total of $17.5 million appropriated to date.
ACCO identified legislative champions in Maryland and California and worked to have childhood cancer legislation passed in Maryland (SB 51, and HB 775), with an associated $1 million appropriated by Governor Hogan for childhood cancer research at the University of Maryland's School of Medicine.
---
Awareness and Hope
By sharing stories about Gold Ribbon Heroes and Survivor stories, we hope to raise awareness and spread hope for fighting cancer.
---
Ways YOU Can Help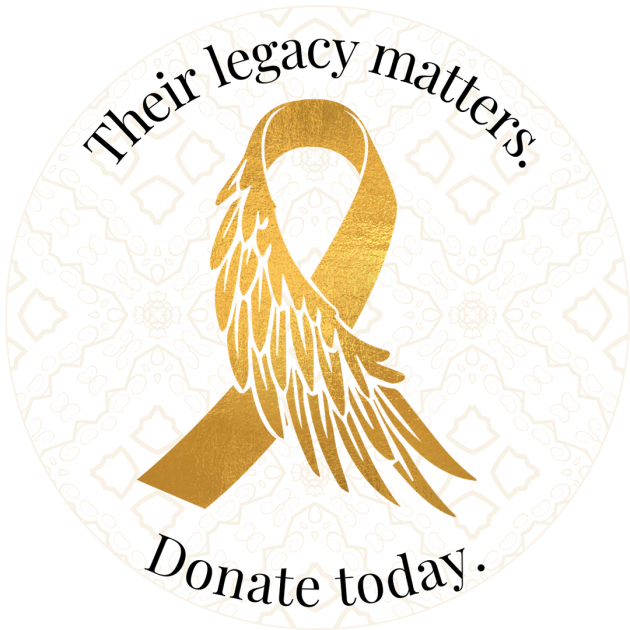 Donate to ACCO. We are the nation's oldest and largest grassroots organization dedicated to childhood cancer. We are leading the nation in raising state-level childhood cancer research appropriations, as we continue to shape policy, raise awareness, and offer free educational resources to children with cancer, survivors, and their families. With your support, we can continue to make childhood cancer a national child health priority.
Childhood cancer remains the number one cause of death by disease in the U.S. and around the world. In the past year, through ACCO's "What About KidsTM" program, ACCO trained local advocates and worked with state legislators to appropriate more than $25 million new dollars for childhood cancer research! You can join ACCO as we lead the way in securing state childhood cancer research appropriations as well as continue our advocacy work at the federal level. Take action today.
ACCO holds monthly advocacy training aimed at addressing the disparity between adult and cancer research funding at the state level. We're continuing to look for advocates across the nation to join our state advocacy initiative. Join us in the fight by clicking here.
---
Fundraise with ACCO
---
Shop For A Cause

Shop for the cause at Trades of Hope this September.

---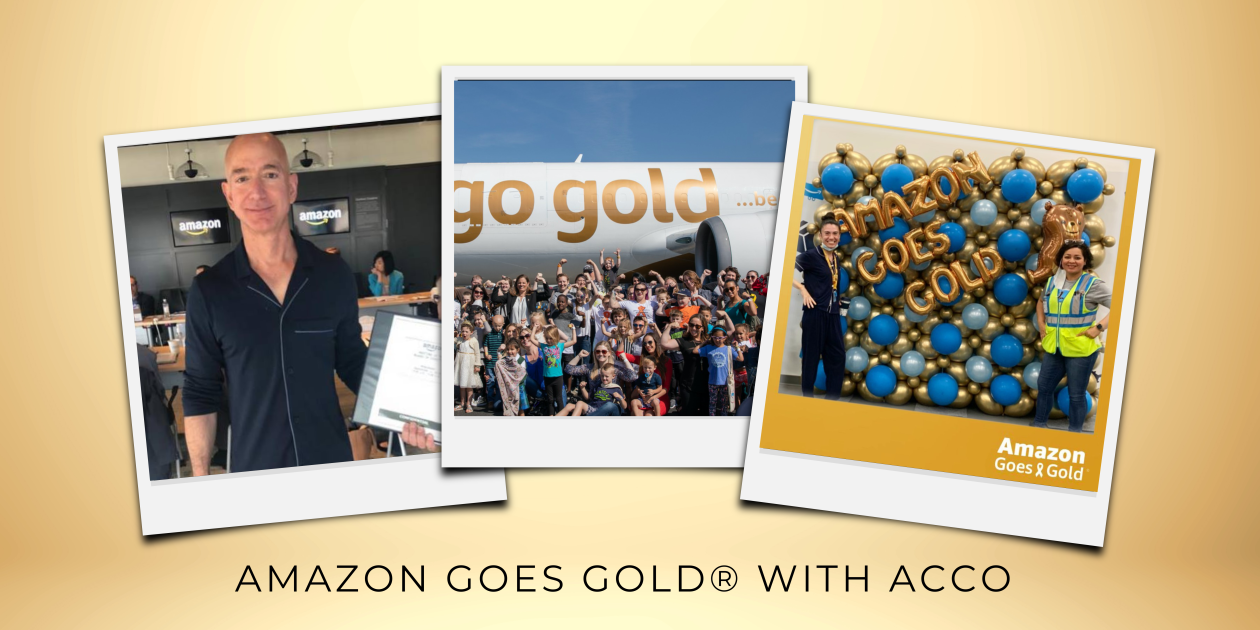 ACCO is grateful for Amazon's continued partnership and support. As the joint founder of Amazon GOES GOLD, ACCO is proud to raise awareness for the childhood cancer community. In mid September, Amazonians around the world will go PJammin® to stand in solidarity for kids with cancer. We hope you can join them by going PJammin® – sign up today!
Be sure to read their blog about their commitment to raising awareness for childhood cancer here.