AWARENESS TEE-SHIRT CAMPAIGNS – Go Gold for Kids with Childhood Cancer
This year alone, more than 1,250 children under the age of 15 will die from childhood cancer. And while the survival rate for many forms of childhood cancer is continuing to improve—more than 80% of children diagnosed with cancer will likely survive more than 5 years—we at the ACCO believe that this survival rate is still far too low, and 1,250 is still far too many children to die from this disease. Moreover, current treatments for childhood cancer continue to rely on toxic drug protocols developed decades ago, and often leave survivors facing secondary cancers and serious, long-term health problems. It is for these 1,250 children and their families, and for the more than 95% of childhood cancer survivors who continue to suffer from chronic health problems, that the ACCO continues to fight to bring ever-greater awareness to this disease and the critical need for a cure.
At the ACCO, we believe that bringing greater awareness to the plight of children facing childhood cancer should be a top priority around the world, and we are a proud supporter of two critical awareness movements: in the United States, we celebrate September as Childhood Cancer Awareness Month, while internationally, we are thrilled to be part of February 15 as International Childhood Cancer Day. And what better way to highlight the importance of these two special movements than to memorialize the names of children who have been impacted by this disease. Our awareness t-shirt campaigns play a critical role in our mission to support these two events and raise awareness of childhood cancer in three important ways:
By proudly displaying the names of children affected by childhood cancer, we honor their courage and strength, and remind the world that childhood cancer is more than just a statistic.
We encourage our members and supporters to wear these t-shirts as just one way to raise awareness of childhood cancer, in order to bring closer that day when no child dies or is left with lingering health problems from cancer.
Purchasing a t-shirt enables you to support the ACCO's ongoing mission to assist families currently facing childhood cancer through the creation of high quality resources, as well as to bring this important cause to the notice of policymakers and researchers alike.
We encourage you to join with us as we participate in these two powerful childhood cancer awareness events, to join us in the ongoing fight against childhood cancer, helping us bring more attention to the threat this disease poses to our children and making the world aware of the steps that must be taken to end this disease forever. We encourage you to join us … because kids can't fight cancer alone!™
---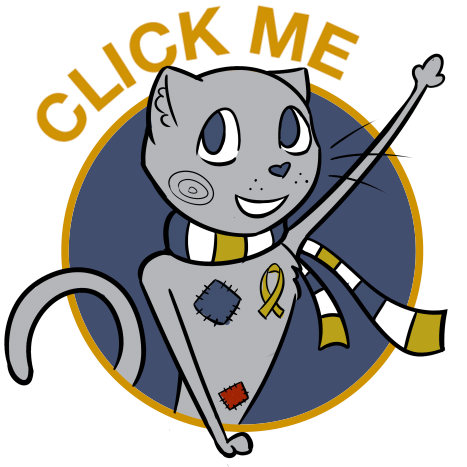 Looking for Help?
ACCO offers FREE books and resources for children with cancer and their families.
Click on the button to order your free resources!
---
SEPTEMBER CHILDHOOD CANCER AWARENESS GO-GOLD TEE SHIRTS
September is Childhood Cancer Awareness Month, and the ACCO cannot think of a better way to highlight this critical cause than to proudly display the names of strong cancer warriors who have fought this dreaded disease. To commemorate Childhood Cancer Awareness Month, the ACCO designed a beautiful, powerful "Go Gold For Kids With Cancer" t-shirt bearing the names of children whose lives have been turned upside down by a cancer diagnosis. Unless you have been personally touched by childhood cancer, you may not be aware of the research funding gap and lack of awareness this disease continues to face. Through our "Go Gold For Kids With Cancer" campaign, part of Childhood Cancer Awareness Month, the ACCO is dedicated to reminding everyone, from policymakers to homemakers, of the critical need for research programs devoted to finding a cure for childhood cancer. We encourage you to join with us to raise awareness about the importance of childhood cancer during Childhood Cancer Awareness Month by proudly displaying your "Go Gold for Kids with Cancer" t-shirt, a beautiful Gold Ribbon, the international symbol of childhood cancer, and other "Go Gold®" materials available through the ACCO store.
If you would like your child's name to be featured on next year's t-shirt, please contact us through this form today! T-shirts will be available for sale leading up to September, and all funds raised by the sale of the t-shirts will go directly to the ACCO to support the development of our programs and resources designed to provide assistance and guidance to families currently coping with childhood cancer.
INTERNATIONAL CHILDHOOD CANCER DAY (ICCD) TEE SHIRTS
On February 15, the world comes together to raise awareness about childhood cancer on International Childhood Cancer Day. To commemorate this critically important worldwide awareness event, the ACCO has developed a very special t-shirt bearing the names of thousands of children from around the world who have been impacted by cancer, both past and present. Our goal is to lend our support to this event by encouraging everyone who purchases this shirt to wear it proudly on February 15. As more people proudly wear this beautiful commemorative shirt, more people in our country and around the world will be reminded about the terrible impact this disease has on children and families, and the critical importance of increasing research into the development of new and innovative treatment options appropriate for the small bodies of cancer's youngest victims. Moreover, proceeds from the sale of the t-shirts go towards supporting the ACCO's high quality programs and resources designed specifically to help children and their families who are currently facing a battle with childhood cancer.
In preparation for ICCD, we collect names for our memorial t-shirts starting in December! We hope you and your family will be part of next year's International Childhood Cancer Day t-shirt campaign by purchasing a shirt in January, and proudly wearing it on February 15. If you are interested in submitting a name for next year's ICCD t-shirt, we encourage you to click here to complete and submit the short form.