Meet Molly, a 19-year-old currently battling stage 3 anaplastic ependymoma. This warrior is currently a freshman at the University of North Carolina Greensboro studying musical theater.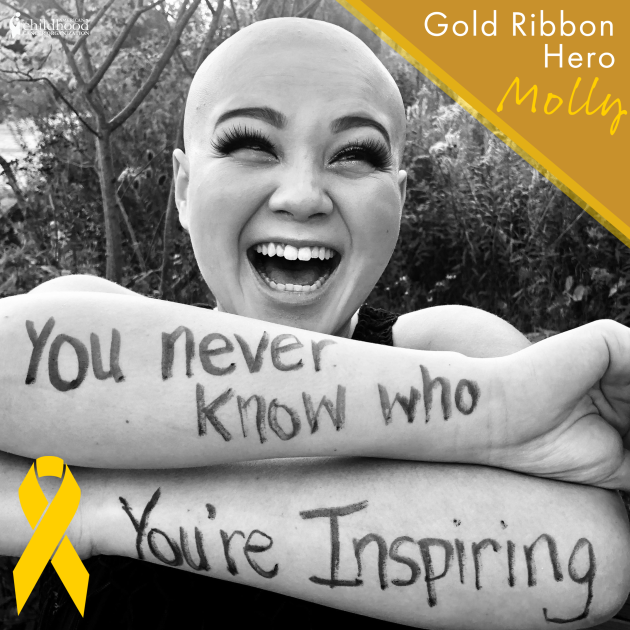 A week before leaving for college, Molly experienced debilitating headaches. She went to the emergency room and was sent home with benadryl and a migraine diagnosis. After being asleep for 40 hours straight,  Molly had an MRI which revealed a tennis ball size tumor. On August 15, 2019, Molly was diagnosed with stage 3 anaplastic ependymoma. That same day she was meant to move into her college dorm. Her mom said it was a complete shock, while Molly was just worried about going to school.
Treatment began almost immediately with a total resection of the brain to remove the tennis ball tumor followed by months of rehab and seven weeks of proton therapy.  In January she had her first post op MRI and will keep having scans until officially cleared.
Music has been instrumental in Molly's recovery. Three weeks after surgery, she danced for physical therapy. Within six weeks, she was on stage performing at a benefit. She wants people affected by cancer to "let yourself have bad days but know that you are strong enough to have good days too. Let people envelope you in love, because you aren't doing this alone."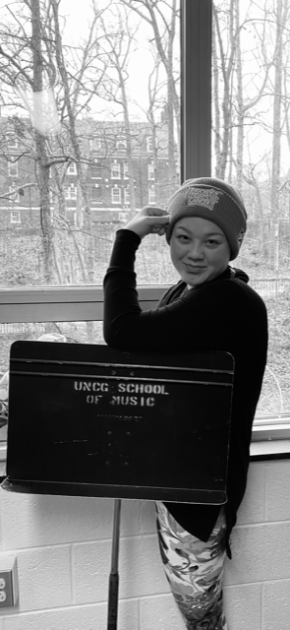 Molly is an advocate for childhood cancer and has made some very exciting public appearances. She sang in front of 20,000 people at the Hockey Fights Cancer Night at the Blue Jackets and raised awareness at the Governor's Mansion. In addition, she helps to raise awareness for pediatric cancer research by committing to ride a bike for 100 miles with her sisters.
Mighty Molly has been determined since day one of her diagnosis. She is a performer, singer and dreamer. She hopes to be on Broadway or a cruise ship to entertain the masses. Only six kids were chosen at UNCG for her musical theater and the spot was saved for her when she was unable to attend her first semester. Help ACCO send well wishes to Molly and her family.
To learn more about childhood cancer: https://www.acco.org/blog/childhood-brain-tumors-staging-and-prognosis-factors/
To donate because kids can't fight cancer alone: https://www.acco.org/donate/
To nominate your Gold Ribbon Hero: https://www.acco.org/gold-ribbon-heroes/
#childhoodcancer #childhoodcancerawareness #awareness #goldribbonhero #themightymolly