Financial and Insurance Issues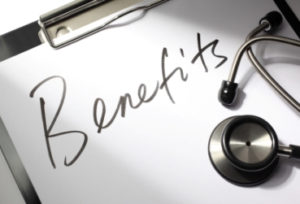 When your child has just been diagnosed with cancer, your top priority is ensuring that your child gets immediate access to the treatment protocols he or she needs to fight back against this terrible disease.  The very last thing you want to worry about is money: whether you can afford the very best care and what it will mean for the financial future of your family.  However, taking the time to consider the financial implications of childhood cancer and developing a strategy to approach them will go a long way to ensuring a happy, healthy future for everyone in your family.
At the ACCO, our goal is to support families facing a cancer diagnosis to ensure that their time and energy can be devoted to helping their child get the best possible care and treatment.  Our extensive network of local groups provides on-the-ground assistance to families, including financial support and advice, help with transportation and daycare, shopping and meal-planning, and all the many little things that become so difficult when a child is in treatment.  For help finding a local group near you, we encourage you to visit www.acco.org.
How to cover the expenses of cancer treatment?    
The first critical step in approaching financial planning for cancer treatment is to determine whether you have private insurance and if so, what parts of the treatment are covered and by how much, and what requires advanced authorization for coverage.  The paperwork can be daunting, especially at a time when you are already trying to cope with the shock, disbelief, pain, denial, and sorrow that comes from the initial diagnosis.  However, there are resources available to help you, including the hospital billing office, where administrators specialize in helping families navigate through the complicated world of insurance payments, co-pays, authorizations, and other minutia associated with insurance coverage.
If you do not currently have health insurance, there are still a variety of options to ensure financial coverage for childhood cancer treatments, including signing up for health insurance through your employer if offered, purchasing a private health insurance plan, signing up for a health plan offered through state marketplaces (developed under the Affordable Care Act), or applying for Medicaid or other low-income health care assistance.  Some of the factors that you may consider while comparing different plans include:
The benefits and treatment options covered by the health insurance plan
The various costs that are linked with the health plan such as co-insurance if any, co-pays, deductibles, and premiums
Whether your child's hospital and physicians are included the network of hospitals covered by the health plan
Whether the drugs and treatment protocols required to treat your child are covered in the health plan
You may also consider speaking directly to the hospital billing staff about coverage options and any discounts available to your family to help mitigate the high cost of cancer treatments.
In addition to planning for the cost of treatment, there are a variety of additional, and potentially unanticipated costs that can easily accumulate unexpectedly during this difficult time.  For example, you may need to plan accommodations for you and other family members when your child is undergoing his or her treatment, transportation costs, and child care for other children in the family.  One parent may even have to leave his or her job or take unpaid leave due to the child's treatment schedule, resulting in the potential loss of much-needed income.  While it can be difficult to anticipate these auxiliary costs of fighting cancer treatment, taking the time to plan for the unexpected and relying on the support and advice of families who have been there as well can help mitigate the potentially high costs of helping your child fight–and win–the battle against childhood cancer.
For more information about the American Childhood Cancer Organization and how we can help, call 855.858.2226 or visit: