"We Are One" #Child4Child
A simple phrase that carries a powerful message.  A message to children around the world bravely fighting childhood cancer that they are not alone, that the world stands united with them to finally make childhood cancer an international healthcare priority!
It takes a special person to come up with such a powerful, yet simple message and make it accessible to everyone around the world.  Childhood Cancer International (CCI), the American Childhood Cancer Organization (ACCO), and CCI's other member organizations around the world feel so privileged that Mr. Christophe Beck, along with his daughter Sophie, have agreed to lend us their considerable musical talents to make "We Are One" a smashing success.
Composer Christophe Beck
Mr. Beck composed "We Are One" specifically for this international campaign to raise awareness about the threat childhood cancer poses to today's children and families, while Sophie has already recorded her beautiful voice singing the chorus to show us how it's done.  Moreover, Mr. Beck has agreed to compile all the many global voices singing the chorus, together with the voices of 14 childhood musical talents singing the verses, to create a spectacular recording for release on February 15th, International Childhood Cancer Day.  At the ACCO, we would like to express our heartfelt appreciation to Mr. Beck and his family for all his hard work making childhood cancer history!
Mr. Beck is an internationally-acclaimed composer best known for creating the soundtrack to Disney's smash hit Frozen, but he has also composed soundtracks for other Hollywood blockbusters such as Percy Jackson and the Olympians: the Lightening Thief, the 2011 release of The Muppets, The Hangover movies, Ant Man, Edge of Tomorrow, and Crazy, Stupid, Love.  He has also scored numerous popular TV series, including the second season of Buffy the Vampire Slayer, receiving the Emmy Award for Outstanding Music Composition for his score to the episode "Becoming, Part 1."  A Canadian by birth, Mr. Beck and his family now reside in LA.  For more information on Mr. Beck and his many musical accomplishments, please visit his website at: http://christophebeck.com/.
Join the Chorus!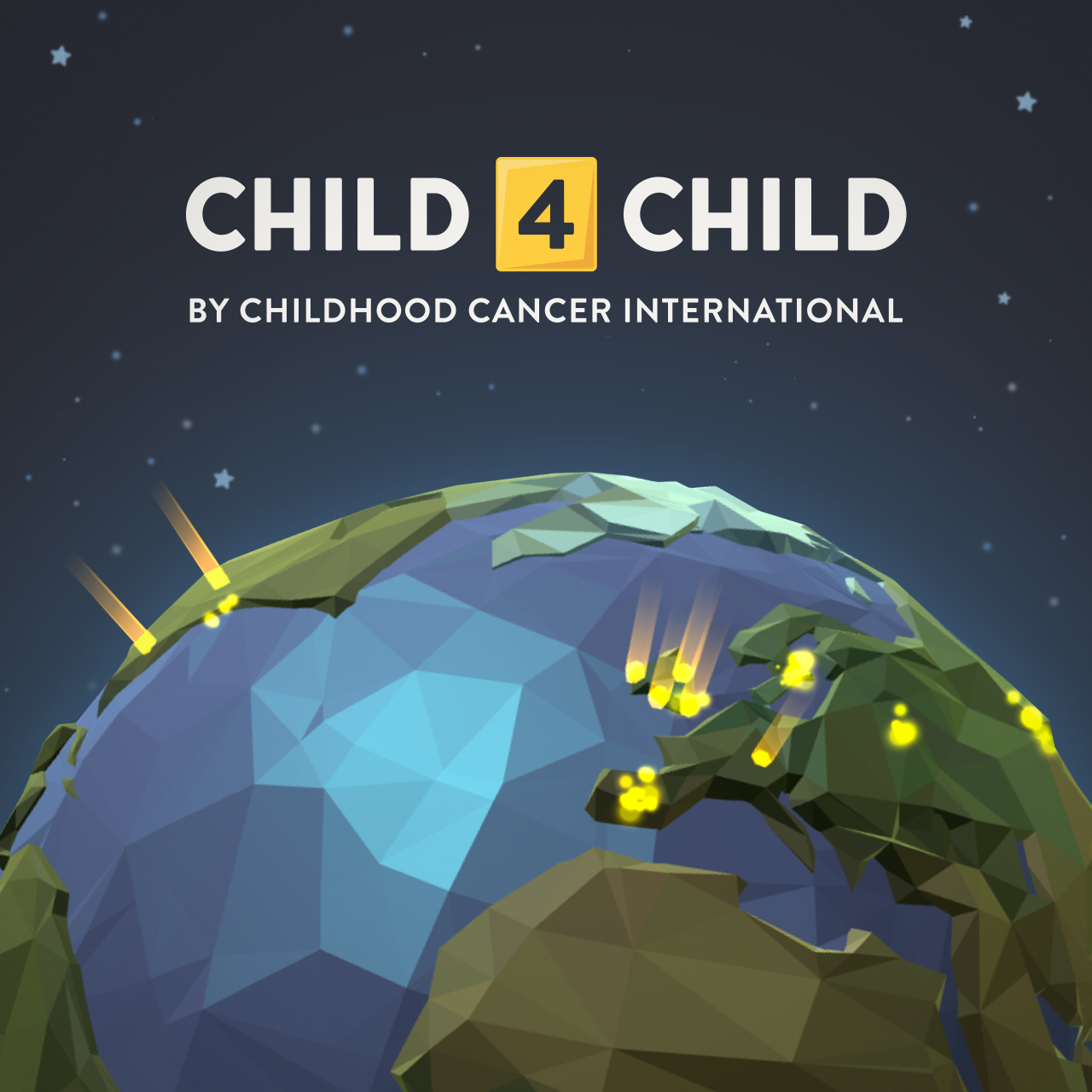 Do you have a child who just can't stop singing "Let It Go"?  Does your child dream of winning America's Got Talent?  Here is your child's chance to be a part of a world-famous Christophe Beck recording!  That's right: your child can add his or her voice to the chorus of "We Are One" simply by recording themselves singing along to the chorus.  Whether you have a budding child star or are just looking for family fun for a good cause, we hope you will join us, add your voice to the growing chorus, and help us make childhood cancer history.
Child4Child is live now, so all you need to do is go to www.child4child.com and use the yellow button to record your child singing along to the chorus.  It's that easy.  Recordings received by February 8 will be compiled together by Mr. Beck into a beautiful, amazing single—"We Are One"—for release on February 15th, International Childhood Cancer Day.
Childhood cancer is a devastating disease that strikes more than 250,000 children every year.  That's more than 700 children who receive a cancer diagnosis every day!  Yet research into more effective and less toxic treatments geared specifically for the small bodies of cancer's youngest victims continues to lag behind research into adult cancers and communicable diseases.  The goal of the Child4Child campaign is to remind the world that children around the world facing this disease and their families need our help now.  Adding your voice to the chorus is a great first step, but we hope you will do more and help us spread the word about this important awareness campaign.
Share on social media using the hash tag #Child4Child.
Forward this important information to friends and family and encourage them to participate.
Get your school, local children's hospital or treatment center, and indeed any organizations or foundations for children involved.
Please, we need you to reach out to anyone you know who can help and encourage them to add their voices too!
"We Are One":  The words are simple:
We are young
We are strong
And we will sing this song together
So sing along.
And as one
We will rise
We won't give up the fight
Until the night, yields to the sun.
We are one.

But the message is powerful.  Join us today and add your voice to the growing chorus of voices reminding the world that now is the time to make childhood cancer history!
To participate in Child4Child, or to learn more about this special international event, visit www.child4child.com.
To learn more about the ACCO and our mission, visit www.acco.org.
To learn more about CCI and its role in the international fight against childhood cancer, visit www.childhoodcancerinternational.org.