Remembering "Batman": A Tribute to Mr. Lenny B. Robinson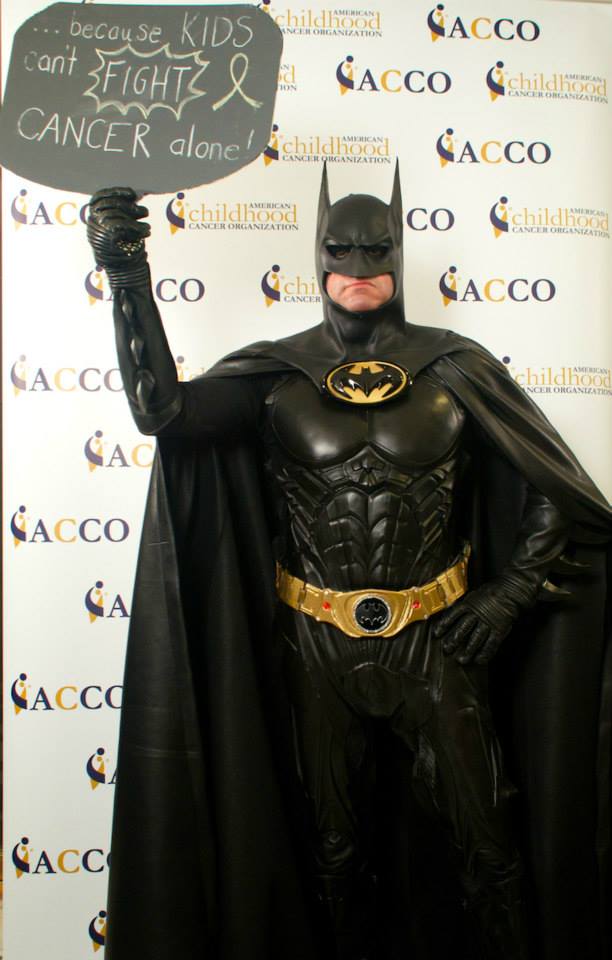 The American Childhood Cancer Organization is saddened to learn of the sudden and unexpected death of Leonard B. Robinson, known to so many children and families in the Baltimore/Washington area as "Batman." Lenny spent so much of his life bringing joy and happiness to children battling cancer and was a "regular" at the ACCO tree lighting event held on Capitol Hill each December.
Since 2001, Mr. Robinson has generously volunteered his time and his money traveling to hospitals throughout the Baltimore/Washington area dressed as Batman, visiting children fighting childhood cancer and other serious illnesses, handing out toys and gifts, and bringing a message of hope and encouragement to children and their families. His generosity, warmth, and devotion to these brave cancer warriors will be sadly missed by the children, their families, and all of us in the ACCO community.
Mr. Robinson traveled throughout the area dressed in a custom-designed, authentic-looking Batman costume and driving a black Lamborghini decorated to look like the Batmobile. Never breaking character, he visited area hospitals several times a month to hand out Batman-themed gifts, books, t-shirts, and toys, all personally signed by "Batman." According to the Washington Post, Mr. Robinson spent $25,000 a year of his own money to purchase the memorabilia, but for the children he visited, his presence alone was just as special, just as exciting, as the gifts he brought. Children battling cancer can spend weeks, or even months, living in a hospital wing to receive potentially life-saving treatments and life in the hospital can be scary, difficult, and even simply boring. Visits from "Batman", as Mr. Robinson knew, were as much therapy as fun for these special children, bringing them excitement and joy, and making life in the hospital just a little bit better.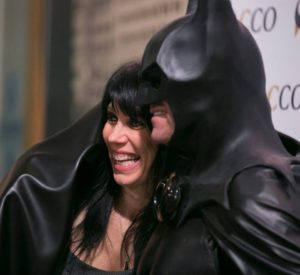 Never seeking notoriety or publicity for his actions, which he called part of a "maturation process" so important in bringing peace and stability into his own life, Mr. Robinson gained a degree of fame when he was pulled over in his Batmobile, dressed in costume, for a minor traffic violation in 2012 (he was not ticketed!) Mr. Robinson was a self-made businessman who founded his own commercial cleaning company as a teenager. Having sold his business, he spent the last several years making visits several times per month to area hospitals and participating in charity events and fundraisers dedicated to raising awareness about the critical needs of children facing cancer and their families.
Mr. Robinson was struck and killed late Sunday evening after his replica Batmobile broke down on Interstate 70 in Maryland. The ACCO, the childhood cancer community, and most especially the children to whom he brought so much joy will greatly miss his enthusiastic and wholehearted dedication to bringing smiles to the faces of those who need them most. We extend our deepest condolences to Mr. Robinson's family in this time of grief and sadness. He will be greatly missed.
To See "Batman" at Our Light Up the Holidays with Hope Events, Please Click on a Facebook Album Below:
For more information about the American Childhood Cancer Organization and how we can help, call 855.858.2226 or visit: