Meet Kelsie, a forever 17 year old glioblastoma warrior.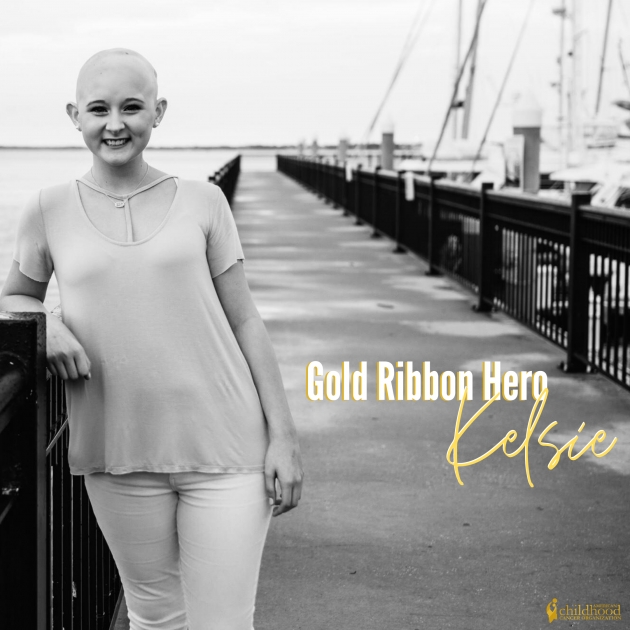 After battling months of nonstop headaches and losing peripheral vision in her right eye, Kelsie underwent surgery to remove an egg-sized glioblastoma in her left occipital lobe. After recovering from surgery she went through 30 days of radiation and chemo, followed by a year long course of chemotherapy. Kelsie thrived during the time after treatment. She was actively involved in her school, community and church. She participated as a cheerleader and majorette for her high school, was involved in missions, and loved music and singing.
Kelsie went 18 months off-therapy with no evidence of disease. In January 2018, Kelsie had a seizure and after a scan found multiple inoperable recurrent tumors she was put into a clinical trial. Kelsie started the HSV G207 clinical trial at Children's of Alabama followed by 25 rounds of radiation but it was simply not enough to keep up with the aggressive nature of the disease.
Kelsie's mom, Tracey, remembers her by saying, "Kelsie lived her life to the fullest. She never let her diagnosis discourage her. She kept a positive attitude and a smile on her face. She never stopped striving for success in everything she did. Whether it be school work, mission work, cheerleading, band…you name it. She even tried out for varsity cheer just one month after undergoing surgery, and of course made the squad. She was determined. She was always more concerned with other people being okay rather than herself. She never let you know anything was wrong with her. She wanted more than anything for life to just be normal. Kelsie loved the people in her life BIG and with all she had. Her life made such a huge impact on everyone that knew her. Cancer can take many things from us, but it can never take the love and the legacy our loved ones leave behind."
Learn more about Glioblastoma here: https://www.acco.org/blog/childhood-brain-tumors-staging-and-prognosis-factors/
Follow Kelsie's Hope on Facebook: @LifeOfEucharisteo
Together, we can make a difference.
Donate today… because kids can't fight cancer alone
®
.