Kashton was diagnosed with acute lymphoblastic leukemia in November of 2020.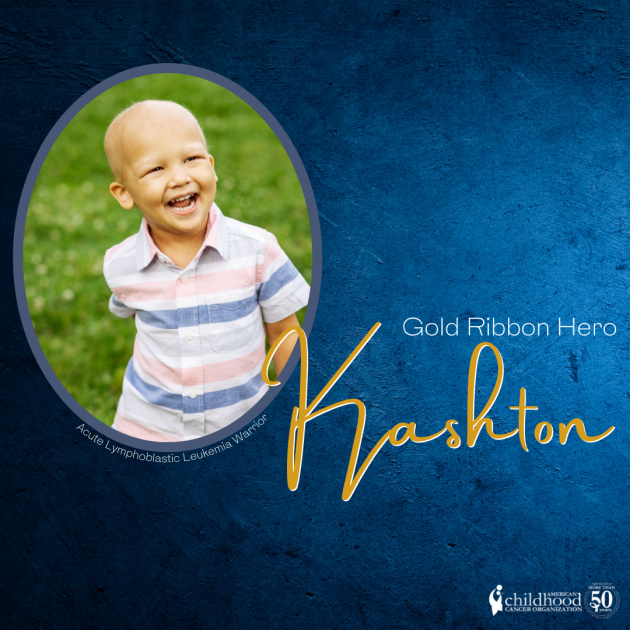 Doctors initially thought it was the stomach flu but finally discovered that it was ALL after three months. Currently, Kashton is on a daily chemotherapy medication and attends monthly clinic visits every month. His mom said, "throughout this entire ordeal, Kashton has been so resilient, brave, happy and strong. He understands that his chemo is the medicine that is making him better." Kashton and his family look forward to treatment completion in 2023.
Kashton is an ambassador for ACCO's GO GOLD® the RUN. Learn more by clicking here.
DONATE ONLINE»