Meet Frank "Sal," a 16-year-old sports enthusiast and Lumineers fan. At the age of 14, Sal was diagnosed with germ cell testicular cancer and is currently in remission!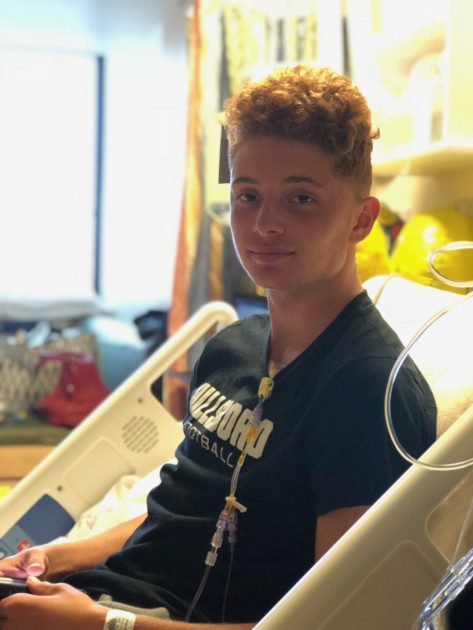 Sal was complaining of a swollen testicle after a bike accident and his parents took him into the doctor's to check it out. Instead, they were sent straight to the emergency room after the doctor suspected it might be ruptured. Within ten minutes, the doctor informed Sal and his parents that it was testicular cancer. Initial impressions were scared and upset but Sal was determined to beat it.
His treatment was accelerated by receiving a total of 28 chemotherapy treatments. The treatments were rigorous; both in and outpatient and once the initial 24 treatments were complete, they were sent for four additional outpatient treatments. "He went through treatments like a champ, now he can help other children to see that they can get back to normal," his mother, Elizabeth said. During his journey, Sal had abdominal surgery to remove a mass from his kidney where his cancer had spread.
Elizabeth remembers, "I was diagnosed two years ago with breast cancer and I am currently 1.5 years in remission. I thought I handled my diagnosis and treatments like a pro until I watched my son go through this. He blew me away. He never complained, sat in the hospital for six days in a row, 24 treatments over seven weeks and still smiled for pictures. When he lost his hair, I cried, not him. He has been unbelievably strong through this."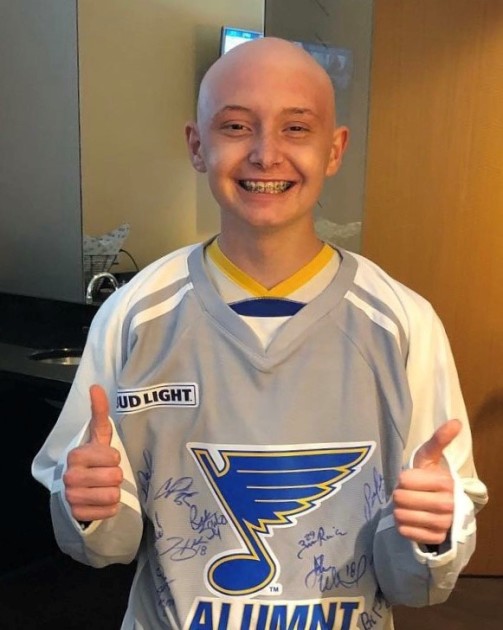 During treatment, Sal was not able to join the football team, however he has joined the track team and already earned second place in a conference for his long jump. According to his mom, "Frank is the most giving kid, he plans to advocate that you can make it and do bigger and greater things even when you feel like rock bottom."
To learn more about childhood cancer: https://www.acco.org
To donate to help kids with cancer: https://www.acco.org/donate/