The American Childhood Cancer Organization would like to thank our generous corporate partners who helped further our mission in 2020! Together, through 2020, we continued to "make childhood cancer a national child health priority through shaping policy, supporting research, raising awareness and providing educational resources and innovative programs to children with cancer, survivors, and their families." Through these partnerships, ACCO has been able to impact the lives of tens of thousands of children with cancer on active treatment and their families across the U.S. From donating a percentage of sales, to offering customers the opportunity to give, these corporations have strengthened their partnerships with ACCO during this unprecedented year.
---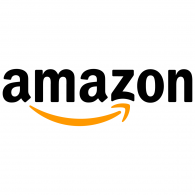 For the fourth year, Amazon has worked with the American Childhood Cancer Organization to deliver smiles around the world. Through STEM programs, PJammin® events and special edition GO GOLD® shipping boxes, Amazon has helped raise awareness for childhood cancer in a big way! In 2018, Amazon + ACCO unveiled the largest childhood cancer icon, a massive Amazon Prime plane emblazoned with a gold ribbon featuring ACCO's tagline "because kids can't fight cancer alone®!" With Amazon's continued funding support, ACCO has expanded its Why Not Kids initiative to seven target states. Based on successful advocacy in Kentucky and working alongside state governments in PA, NJ, NY, DE, MD, CT and NH, ACCO is working hard to train grassroots advocates, update state cancer plans to include childhood cancer language and objectives, and elevate state funding for childhood cancer in order to close the gap between budget allocations that go towards adult and childhood cancer research.
---
La Roche Posay, one of L'Oreal's brands and recognized worldwide as the number one rated dermocosmetic product line, extended its partnership with ACCO to enhance the quality of life of children with cancer. Based upon the design and impact of the pediatric pain scale, La Roche Posay + ACCO designed an Emoji scale tool to help children with cancer express their feelings. The toolkit allows the child, his/her family and the medical team explore the emotions associated with the treatment regimen and beyond. La Roche Posay + ACCO are excited to expand their partnership with the launch of additional joint programming in 2021 that will further enhance the quality of children and adolescents with cancer. 
---
Since 2008, ACCO's partnership with Jel Sert has helped children with cancer manage the physical and emotional pain associated with toxic cancer treatments. Jel Sert + ACCO donates freezers stocked with a continuous supply of Fla-Vor-Ice freezer pops to kids with cancer in clinics and hospitals nationwide to assist with maintaining fluids during times of chemo and radiation induced mouth sores. Jel Sert's generous funding allows ACCO to provide tens of thousands of free educational resources to children with cancer and their families across the country, and Jel Sert's CEO's personal commitment provides funding for key pediatric oncology staff in Addis Ababa, Ethiopia.
---

Servier Pharmaceuticals provides funding support for ACCO's Founding Hope programs through webinars, training opportunities and materials. As our "boots on the ground" in 23 states, ACCO's Founding Hope chapters provide the critical financial assistance to families of children with cancer in their local areas. Servier's financial support led to ACCO's reprinting of our Cozy Cares Journal and Dance in the Rain Teen Journal. Through Servier's corporate philanthropy, ACCO is able to continue to provide these essential educational resources without charge to children and adolescents with cancer. Servier also recognized the global childhood cancer survival disparity. As the producer of Peg-asparaginase, an essential chemotherapy required in the successful treatment of numerous types of childhood cancer, Servier addressed the medical needs of children with cancer in several low-middle income countries (LMICs). Together. Servier + ACCO provided nutritional support to children with cancer in Ethiopia, Uganda and Myanmar, recognizing that malnourished children with cancer have a significantly poorer cure rate. And in partnership with ACCO, Servier responded to the shortage of asparaginase in Beirut after the deadly explosion that took place there on August 4th.
---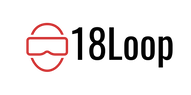 18Loop and TRIPP have joined forces with ACCO to launch the Virtual Comfort research program for children with cancer. In existing studies, Virtual Reality (VR) headsets have shown to reduce cognitive pain by 44 percent, emotional pain by 32 percent, and sensory pain by 27 percent. In a joint experimental intervention research study, 18Loop + ACCO have distributed 5 Oculus headsets to children on active cancer treatment. In 2021, an additional 10 VR headsets will be distributed to further assess the qualitative impact on managing physical pain, emotional stress and anxiety. 
---
Interested in becoming an ACCO corporate partner? Click here to learn more. 
Together, we can make a difference.
Donate today… because kids can't fight cancer alone
®
.