Meet Caston, a 3 year old superhero loving stage 3 neuroblastoma warrior.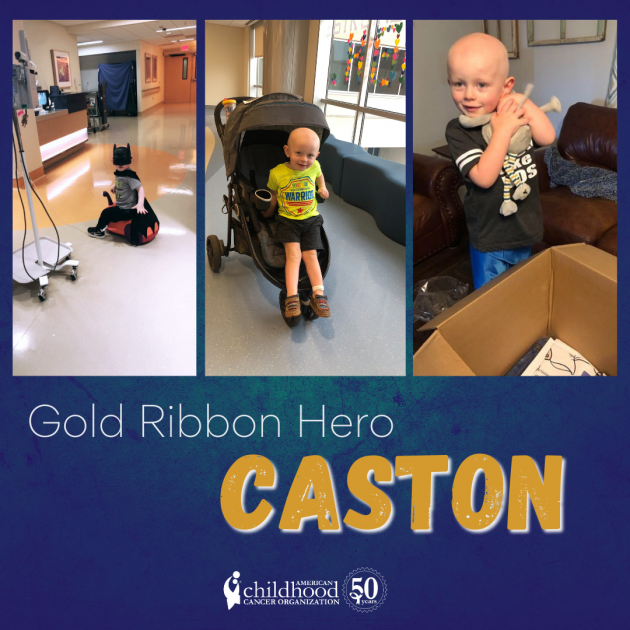 After finding a bend in his spine, Caston's parents took him to the pediatrician. X-rays were taken and revealed a bend in his back and Caston was referred to Scottish Rite hospital. The family was told that they needed to wait four months and come back. In March 11, 2019, Caston was diagnosed with stage 3 neuroblastoma. 
Due to the pressure put on his spine, Caston was admitted to the hospital. Treatment started immediately and doctors tried their best to get most of the neuroblastoma out – they were successful in getting 40-50% out and put Caston back on chemotherapy. He has had 3 surgeries, 10 chemotherapy treatments, 8 months of accutane and doctors are hoping that after the next four rounds of chemotherapy he will be clear. He is currently off treatment and is being monitored closely by his doctors to see if the tumor will mature. 
Throughout treatment, Caston remains strong and happy making his family very proud. 
Learn more about neuroblastoma here.
Together, we can make a difference.
Donate today… because kids can't fight cancer alone
®
.